Mojang is celebrating Minecraft's 10th birthday this year — May 17, to be exact — and as part of that celebration, Minecraft Classic is free to play in web browsers.
The first public version of Minecraft launched in 2009, and since then, it's received a massive amount of updates, bug fixes, and content additions, including a big update just last month.
Minecraft Classic takes away all of that and leaves players with just the basics from back in the day: some blocks, some terrain, some bugs, and… not much else. Classic doesn't include any enemies or mobs; it's creative mode only. That's why web browsers can easily support it, and the game launches as soon as you click the link Mojang provided on its website.
Still, it's a testament to what made the game successful in the first place: its enduring and appealing foundation. Minecraft Classic's 32 blocks and some imagination are essentially the digital version of giving a kid a box of crayons or paints and setting them loose on blank paper.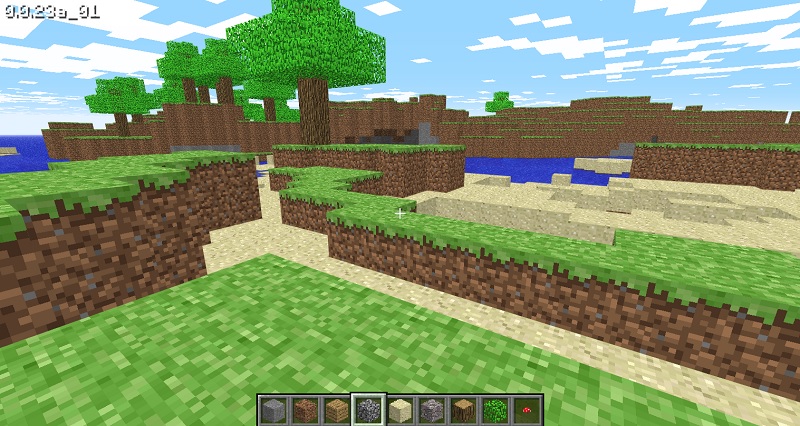 Since Minecraft is so closely associated with people's creativity, and every experience is different, Mojang knows each player has a special memory from the game.
As part of Minecraft's 10 year anniversary, the company is inviting players to share some of those memories on Twitter with the hashtag #MinecraftMemories, for a chance to have them featured in a future article reflecting on the game's life up until now.
A better interface and more to do aren't the only ways Minecraft has evolved over the years, though. Mojang no longer owns the property, as Microsoft bought it out, and there's even a Minecraft movie planned for release in a few years' time.
More importantly, the procedurally generated worlds have become vast and varied. There are countless possible worlds to explore, which is why we've taken the opportunity to compile some of the best Minecraft seeds in an easy-to-digest list.
About the author