We're still a little ways off from Minecraft Dungeons' April release date for Nintendo Switch, PlayStation 4, Xbox One, and PC. To help fill that gap, though, Mojang released another Minecraft Dungeons dev diary, this time focused on the game's sound design and some of what the team did to achieve it.
One of the things the team is keen to emphasize is how closely tied to the environment each element of the game's audio is. That means even though it's all built on the foundation of Minecraft's signature sounds, it changes and grows to create something completely new.
The Crypt dungeon, for example, features players continually descending in a creepy environment, so sound designer and composer Peter Hunt turned to the darker music scales and, of course, the minor key to create the ideal audio.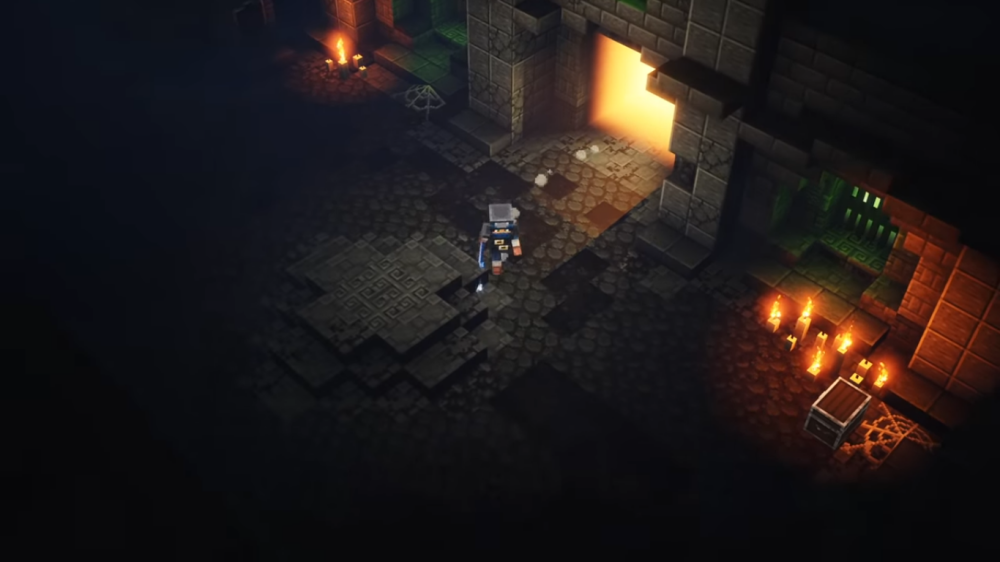 However, other considerations factor into what the sound ends up as. For example, the audio direction wasn't fixed from the start and has evolved along with the game. The designers said Dungeons took on an increasingly arcade-like feel as development progressed, so they included elements in keeping with that, such as the tones that play when you pick up collectibles like Emeralds.
Minecraft Dungeons' sound team relies on choral sounds for certain parts of the game, but it isn't your usual floaty, dark choir sounds. Hunt actually recruited a team of choir singers to sing his compositions like Villagers from Minecraft.
If you missed the last Minecraft Dungeons dev diary about gameplay design, or if you just have no idea what Minecraft Dungeons is all about, we've got you covered.
Stay tuned to GameSkinny for more Minecraft Dungeons news as it emerges from the depths.
About the author