The next installment in Sony's perennial Major League Baseball simulator has a release date. It will launch on April 20, 2021. Perhaps more newsworthy is that MLB The Show 21 will mark the first time the series has stepped up to bat on anything other than a PlayStation. MLB The Show 21 will be available on PS4, PS5, Xbox One, and Xbox Series X|S day and date.
Alongside news of the game's release date, developer Sony's San Diego Studio unveiled the game's cover, featuring San Diego Padre's shortstop, Fernando "El Nino" Tatis Jr.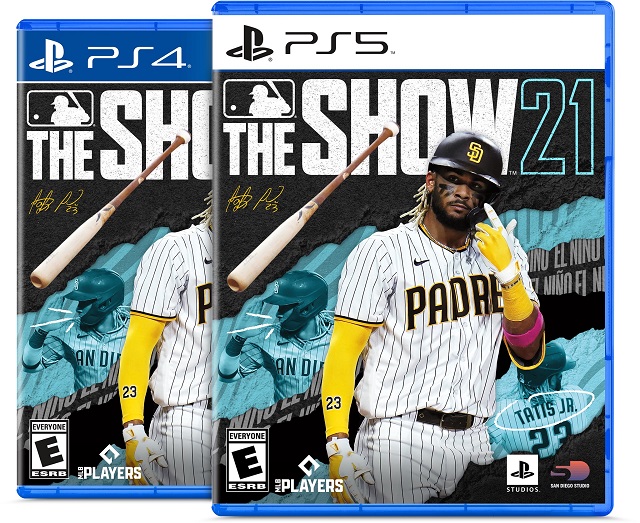 MLB The Show 21 will feature cross platform play for all platforms, though there are a few wrinkles.
PS5 and Xbox Series X|S players will be able to play each other, while PS4 and Xbox One players can take to the diamond on opposing sides. Players within the same ecosystem (PS4 to PS5 and Xbox One to Series X|S) can also play each other. However, there appears to be no cross platform play between platforms of different generations outside of the same ecosystem, such as PS4 to Series X|S.
Cross saves (cross progression) will be available, though year-to-year saves will not be. There is no free next-gen upgrade for those who purchase the PS4 or Xbox One versions of the game, though the collector's edition comes with both current- and next-gen versions of the game.
According to a PlayStation Blog post, pre orders for the standard edition of MLB The Show 21 come with the base game and 5,000 Stubs, while pre orders for the next-gen standard edition come the same 5,000 Stubs plus 10 The Show Packs.
Sony said that more info regarding the collector's edition will be shared on February 3, so stay tuned for more on MLB The Show 21.
[All assets via Sony Interactive Entertainment]
About the author