Steel yourselves, Foundlings: Mortal Shell is releasing very soon. The hard-as-nails Souls-like will make its way to the PS4, Xbox One, and PC (via Epic Games) on August 18.
The game's brand new release trailer, which you can see above, is all killer and no filler. For some fans, it provides perhaps the best look at Mortal Shell to date, including a glimpse at the ludicrously named (but awesome) Ballistazooka.
It's also the first time fans have seen Solomon, one of the game's four shells, who will take up arms against the rotting darkness alongside Harros, The Vassal; Tiel, The Acolyte; and Eredrim, The Venerable.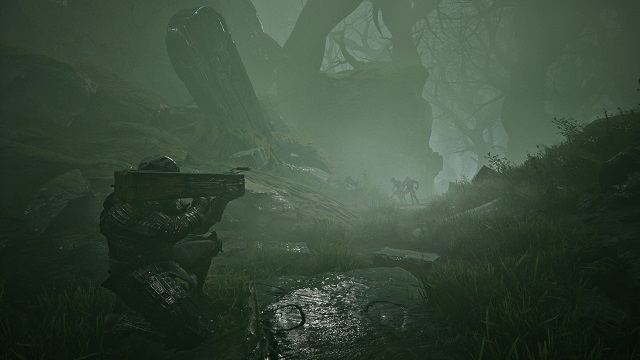 Though Mortal Shell resembles a certain game from a certain developer, it does have "a soul of its own," according to John Schutt, who was able to go hands-on with the recent PC beta.
Mortal Shell wears its Dark Souls inspiration on its sleeve but modifies and iterates on the formula in ways no other title has yet attempted.

This game is an interesting amalgamation of Souls combat and systems, and traditional gothic imagery and themes bound up in a gritty fantasy world. It's at times frustrating, obtuse, and overwrought, and at others, it's a thing of beauty — intuitive and demanding and mysterious.
Sounds like my cup of tea.
Mortal Shell will cost $29.99 at launch and take "around 20 hours to complete," per developer Cold Symmetry. Stay tuned to GameSkinny for more on Mortal Shell, including our review and a slate of walkthroughs and guides!
About the author