Indie developers Terrible Posture Games (Tower of Guns) and Grip Digital (Skylar & Plux: Adventure on Clover Island) announced in their newsletter today their attendance at Gamescom this year along with receiving an Unreal Grant from Epic Games plus how their upcoming FPS bullet hell game MOTHERGUNSHIP has been progressing in development.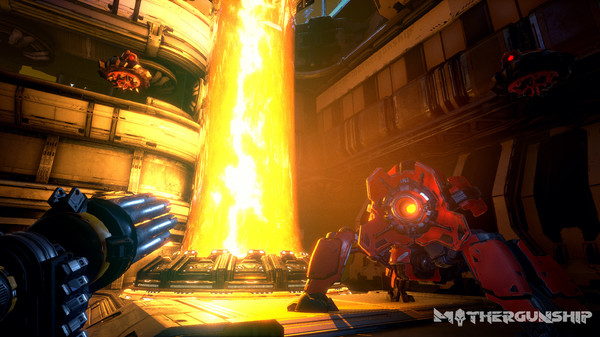 An indie developers dream – The Unreal Grant
Many indie developers who use Epic Games Unreal Engine dream of being selected to receive a grant from the owner and developer of the engine. And for the developers of MOTHERGUNSHIP, this dream came true a few weeks ago when Epic Games contacted them, informing them they were selected to receive a grant.
In the newsletter the developers stated in response to the grant:
Apart from the financial part – which is, of course, important and welcomed – this is also a validation and a motivational boost for the hard work that we have been doing so far. It is always a nice feeling to see that your work is appreciated and it helps you to keep trying even harder.
MOTHERGUNSHIP is but one of seventeen titles to be picked for this round of grants, receiving a grand total of $275,000 between them for their projects.
MOTHERGUNSHIP is coming to Gamescom this year
Along with the announcement of receiving a grant from Epic Games, the team followed up by announcing that MOTHERGUNSHIP will be coming to Gamescom (22-26 August at Cologne, Germany) this year. While they gave little in detail about their attendance at Gamescom, they did say:
It's a bit too early to share more details, but what I can tell you at this moment is that we will be showcasing a new and more improved build of the game. Keep an eye on our social pages as more info will be shared within the next weeks.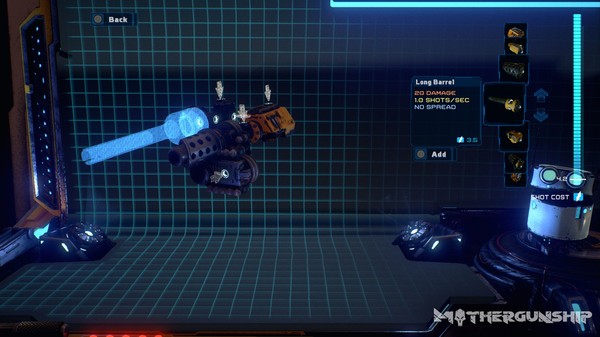 The devs followed up by giving insight into what they have been working on recently in the game's development that includes new enemies, designing new technologies and refactoring old ones. They stated:
Along the way, we have been refining the crafting system with exciting new gun parts and prototyped new bosses. We're also always working on equally important, but less exciting stuff to talk about (lately that's been refining the demo, constructing a saving system, refining spawn camps and how we populate maps, and more).
This was followed by announcing the team has grown recently, with the new additions of a 3D artist, animator and an intern who will be helping with the coding.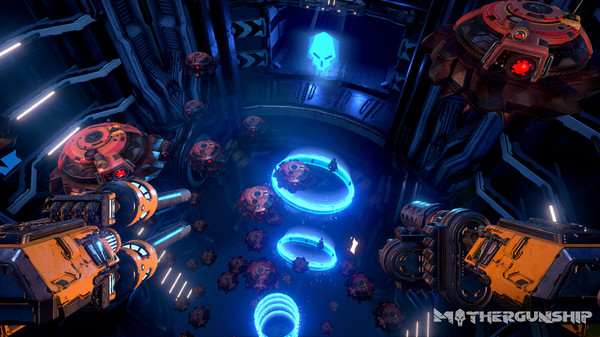 They finished up the newsletter with:
This is all for now. Stay tuned for more info, since we have a lot of important news coming up within the next weeks!
While keeping low on details right now, particularly when it comes to their showcase at Gamescom, it seems that the Terrible Posture Games and Grip Digital will reveal more over the coming weeks in relation to it.
Stay tuned to GameSkinny for more MOTHERGUNSHIP news as it develops.
About the author