NBA 2K17 has officially released its All-Star uniform package this week, after being previously leaked in September. The Eastern and Western conference uniforms are now available for your NBA All-Stars to wear.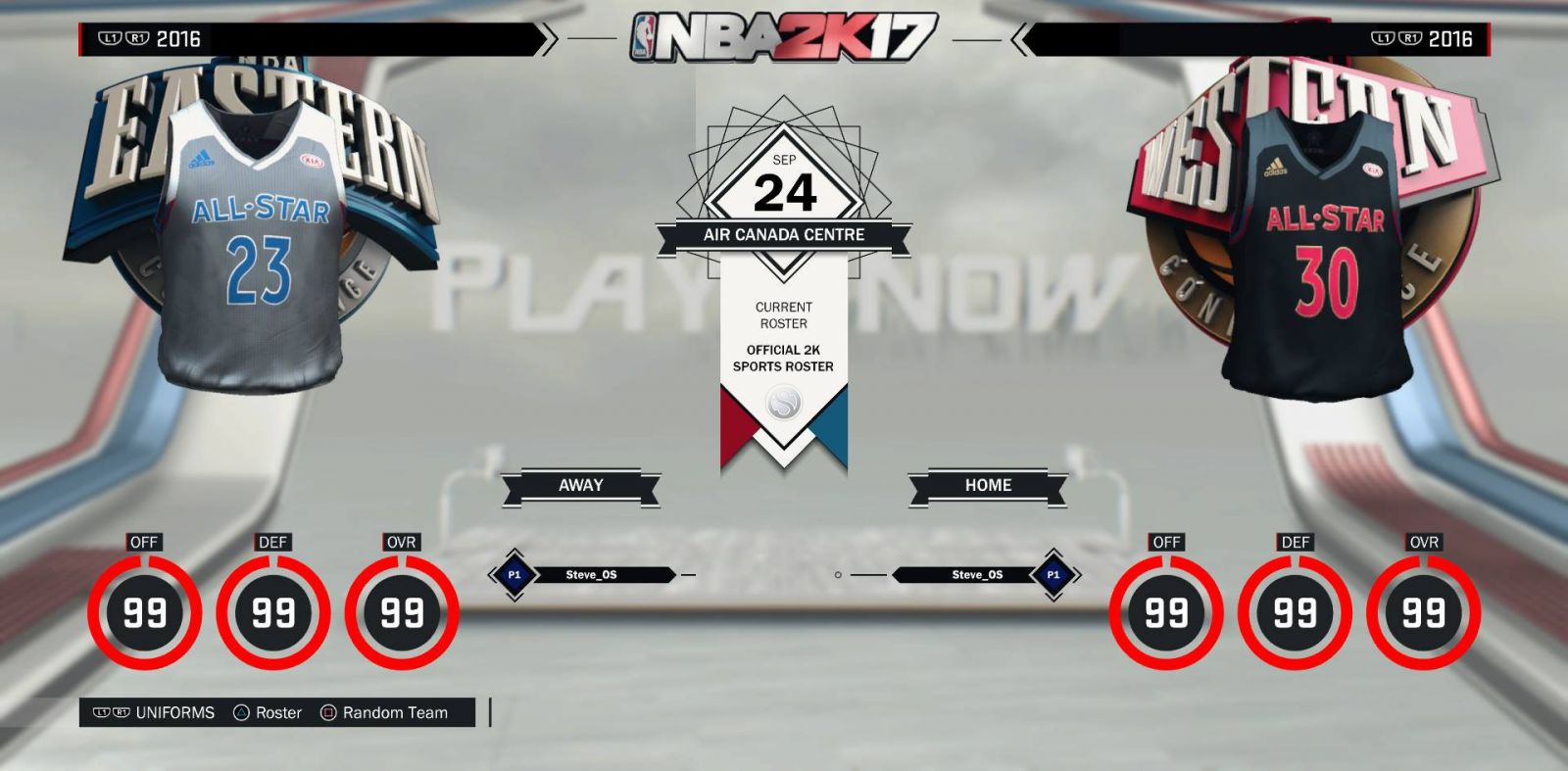 According to the NBA league and its apparel associates:
"The carbon and red Western Conference, and light granite and blue Eastern Conference [uniforms] incorporate aged metal treatment across the jersey font outlines and adidas logo, as a nod to the French-inspired ironwork displayed throughout the city of New Orleans."
The league has given many props to hometowns with their uniforms in more creative and artistic fashion in the past, leaving these uniforms lacking a certain flair that's come to be expected of the all-star season.
The game itself will have to carry the weight of the more exciting nature of the all-star weekend break instead, but still the release of these uniforms plays a unique role in defining the success and branding of all-stars this season.
About the author