Activision is finally lifting the lid on some of Call of Duty: Mobile's features and options following on from a recent tease during its end-of-year financial report and ahead of regional beta testing in the coming months.
Most of them relate to menu options, character and weapon selection, and available maps, with the promise of more information to come as the beta continues on.
On the main menu, players will be able to check friend invitations and messages or add friends, check over their character, and navigate to the other four main menus shown off: Settings, Loadout, Weapon, and Scorestreak.
Of particular note here is the Settings menu, which allows extensive customization. This includes camera controls, simple settings, and automatic fire, along with advanced settings for HUD (Heads Up Display) customization, how characters hold and fire each weapon, and 17 settings for aiming sensitivity.
All HUD components can be moved around at will to a position that best suits each player.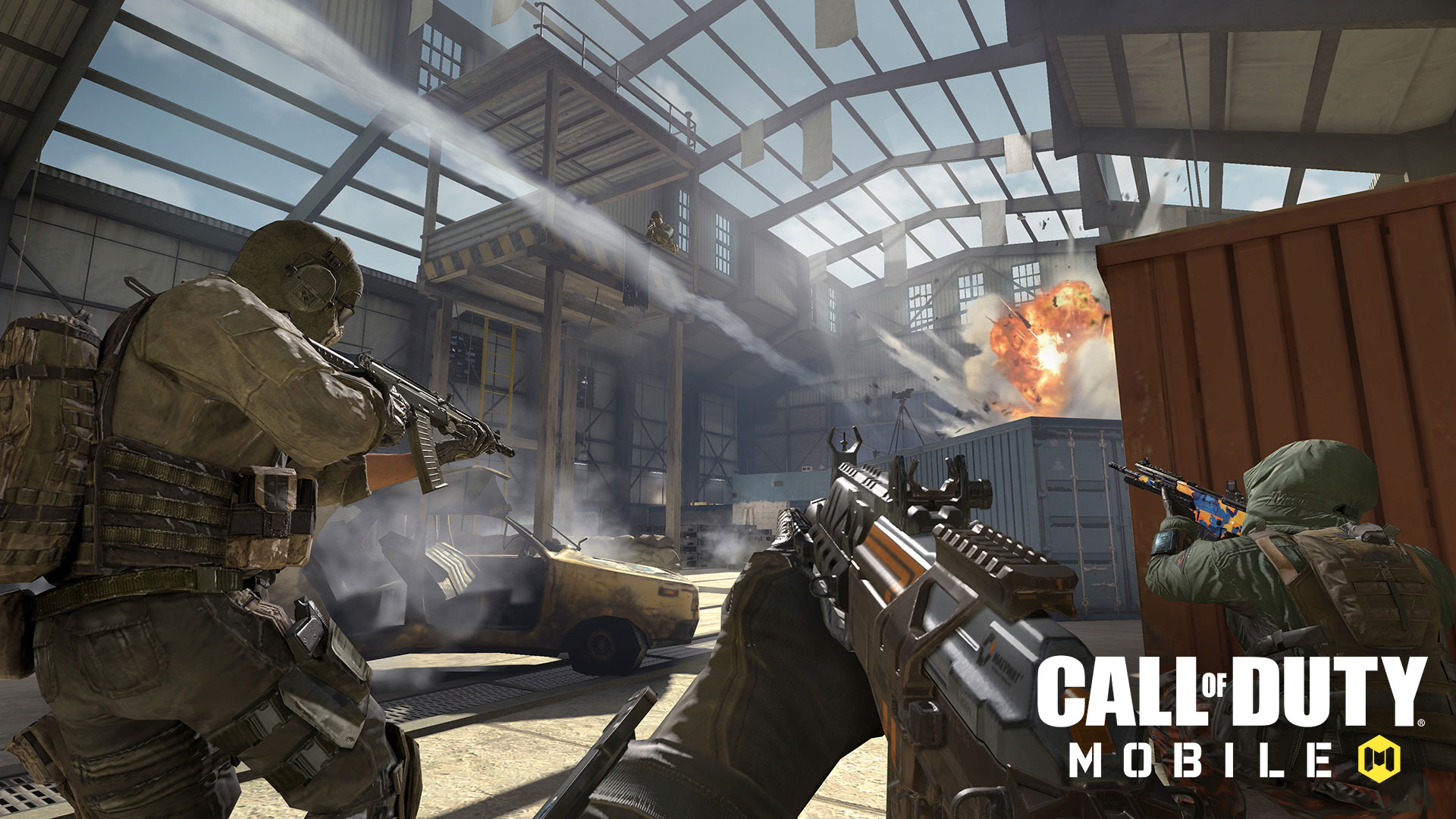 The blog post mentioned several new Scorestreaks as well, such as Hunter Killer Drone, Missile Strike, and the Recon Car, while the Loadout menu lets players sort weapons by various categories and compare several different aspects of each before making their selection. Players will have 5 Loadout slots to get used to and experiment with.
A handful of characters were confirmed under the Loadout options as well, with more to follow later:
Activision also announced several multiplayer game modes. All except Free-For-All support up to 10 players; Free-For-All supports up to 8.
Free-For-All: The classic every-player-for-themselves deathmatch.
Frontline: After spawning at a team base, defeat players on the opposing team.
Team Deathmatch: The classic defeat-players-on-the-opposing-team mode.
Hardpoint: Capture and hold the hardpoint to earn points.
Domination: Capture and hold the designated positions to gain points.
Finally, Activision listed a handful of multiplayer stages fans can look forward to, each adapted from a previous game in the Call of Duty franchise. More information can be found here.
The blog post mentions the game is more than just multiplayer, but no further details about other modes have been provided yet. Beta testing launches next month in India and makes its way to Australia in July, but pre-registration for iOS and Android is open in North America is open now.
About the author