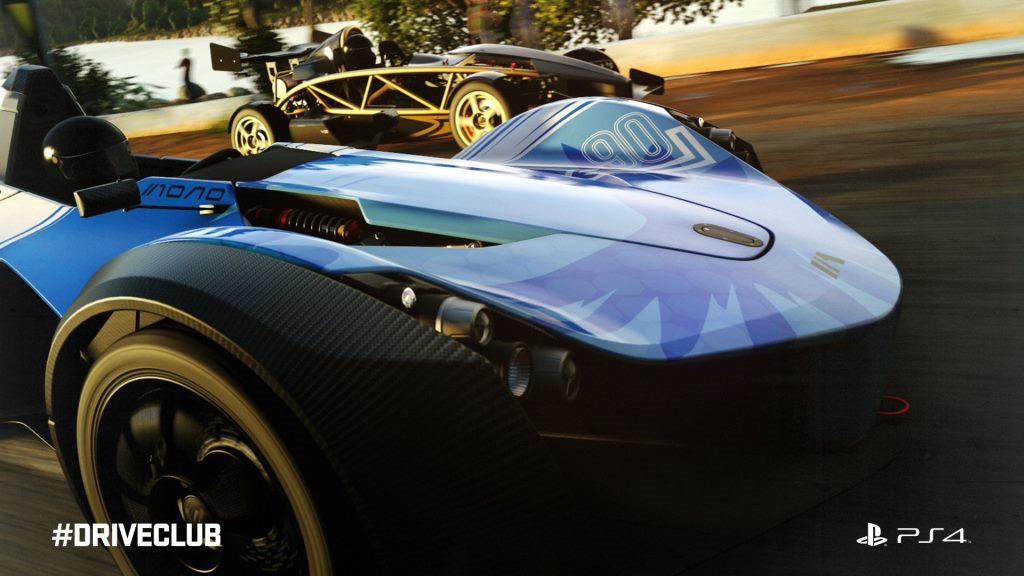 Now here is a blue hammerhead in it's natural habitat. Observe how it holds it's young in it's cockpit, shielding them from the fast moving asphalt that would turn them into a pile of misshapen bones and fabric upon contact.

Also which is it. Is it DRIVECLUB? Driveclub? Drive Club? And where are the clubs?! I want to smash my opponent with a cave man club that has iron sights and a front-grip.
---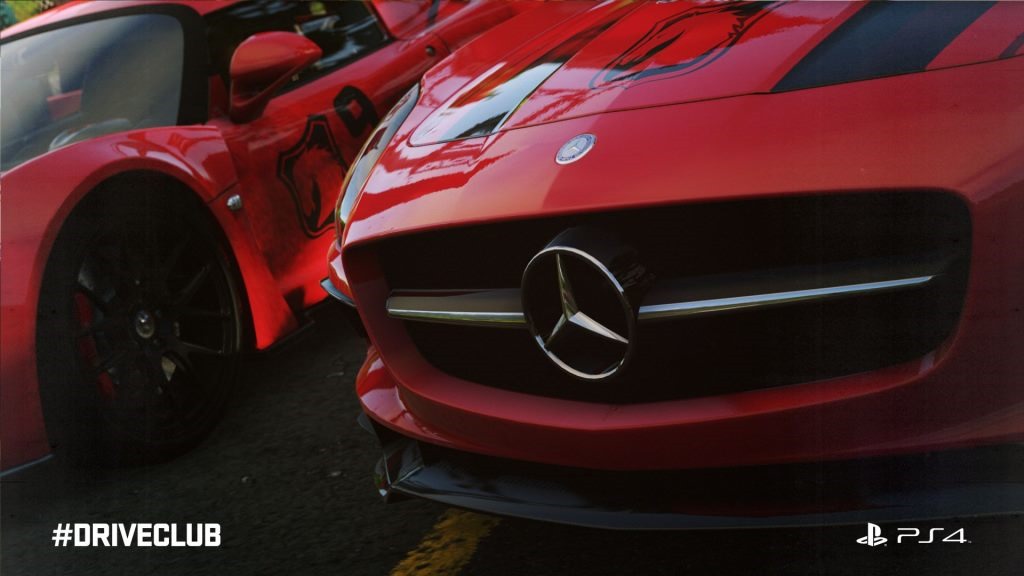 "My family crest is a blank family crest, because if your family don't dance, and your friends don't dance, well then they're no friends of mine!"
---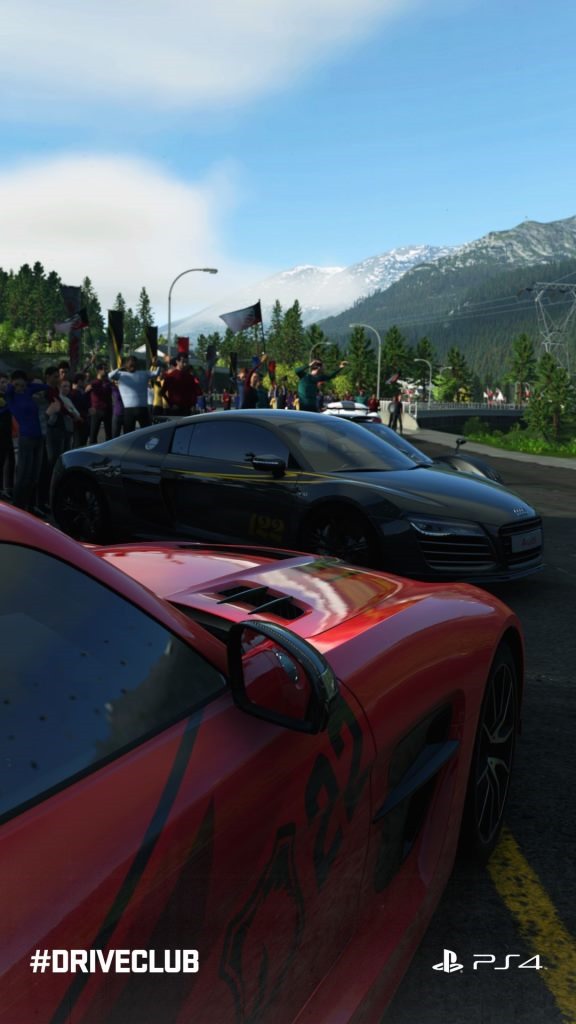 "Look at them. They love him. Not because he's got good gas mileage. But because he has fuzzy dice on his mirror..."
---
"Guys! Wait up! I said on the count of three!"
---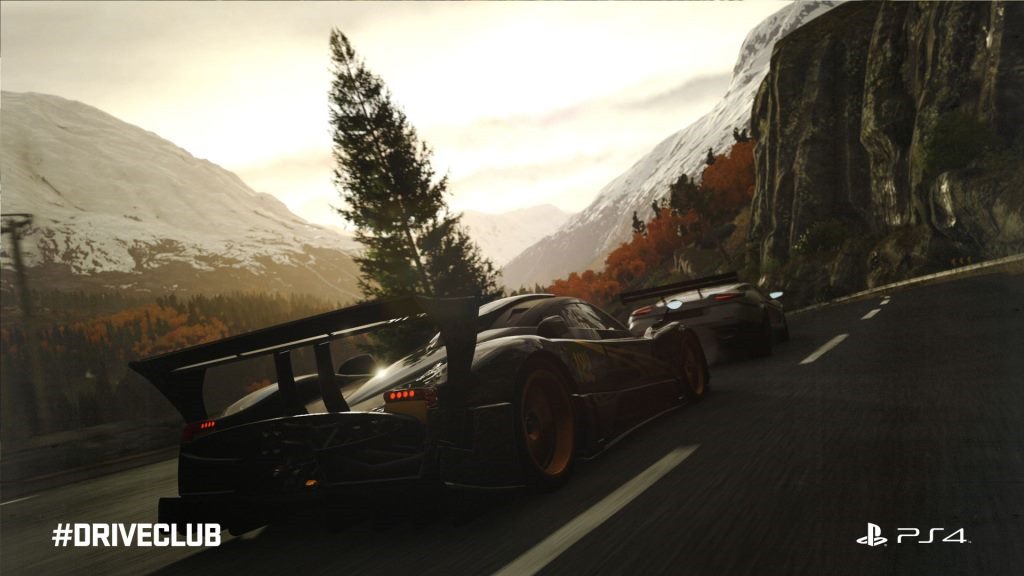 If you look very closely, you can see Nathan Drake screaming to his death in the mountains above.
---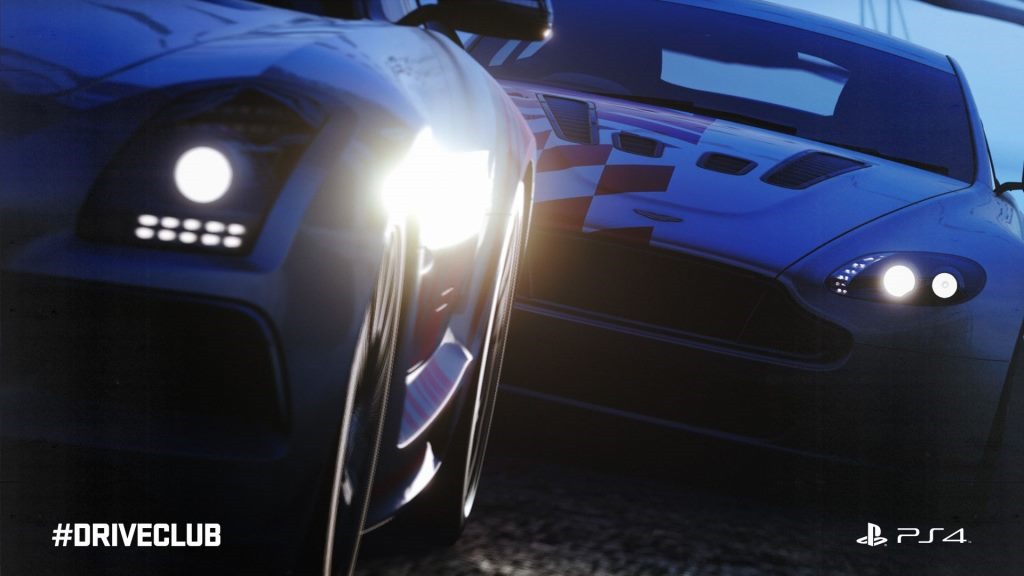 Stop staring at my tailpipes you perv.
---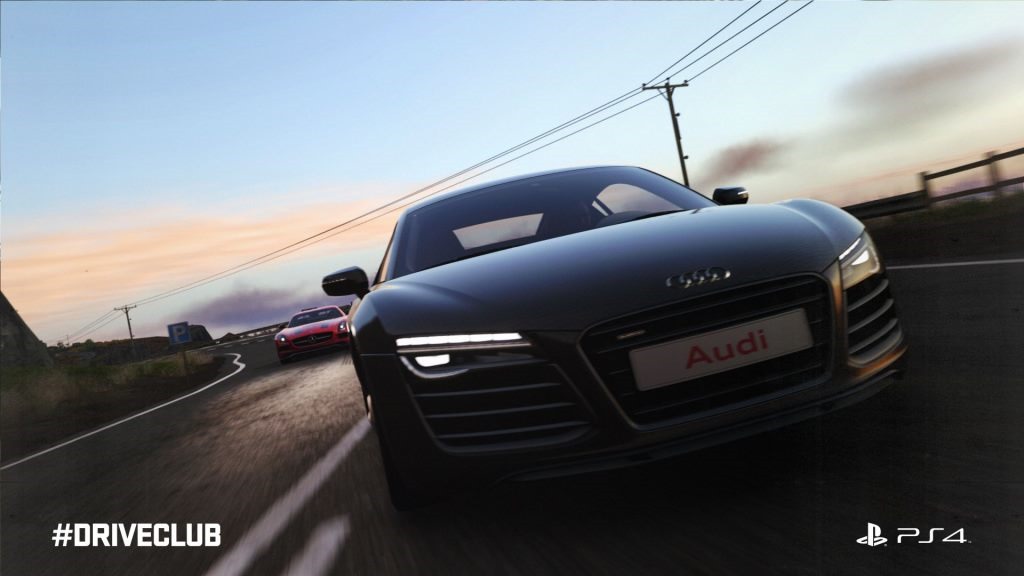 For some strange reason I feel the urge to say "quatro."
---
Sebulba cheats. "He always wins!"
---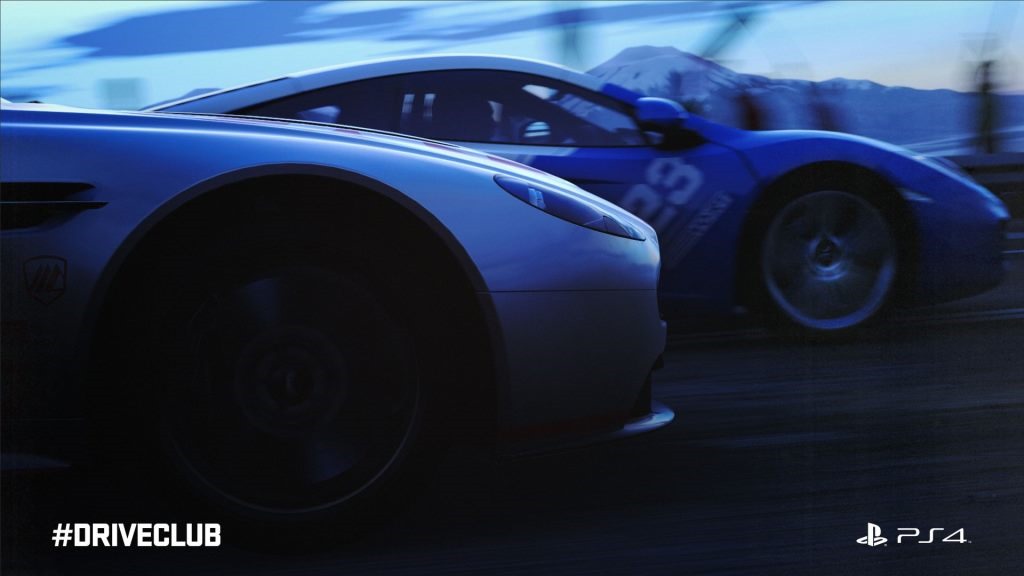 It takes a lot of effort to make racing screen shots this boring and disinterested with the actual gameplay on screen. APPRECIATE IT DAMMIT! APPRECIATE OUR LACK OF CONCERN FOR GAMEPLAY!
---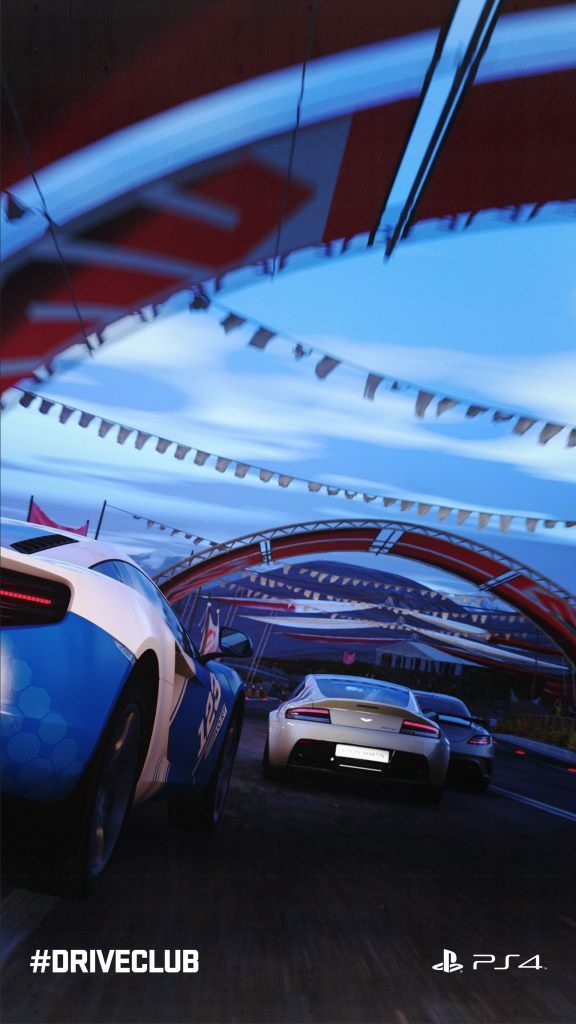 Hey look, actual racing-ish content.