PlayStation Europe tweeted a link to a page teasing a new game from Frictional games, the makers of the critically acclaimed Amnesia: The Dark Descent.
The page is designed to appear like a real-life database of sorts, which teases a mysterious machine that "has the appearance of a heavily modified monitor fixed to a massive nest of cables and controls." The notes on the page, which were drawn up to appear as though pulled from a real life research compound, indicate the machine to be rather uninteresting, but the video you are provided offers a look at just what this machine might be capable of doing. The live-action video, though containing mostly a lot of non-action, ends with a bang that is sure to make many gamers a bit uneasy as to what they might be about to encounter.
Coming to Life
The video is set in some sort of futuristic research facility, perhaps even on a space station of sorts. The room is a gray-ish/white color, and the floor has an interesting array of raised circles. The machine itself takes up the right third of the screen, and looks almost like a monster itself, and the fact that it won't operate correctly gives viewers the distinct impression that something bad is about to happen. As the woman in the video works to make the machine come to life, she speaks to someone through an earpiece, presumably watching the entire procedure from another room.
You'll have to watch the video for yourself to see how it ends, but it certainly gives the impression that it will offer a scary and catastrophic storyline forcing gamers to figure out how to survive against all odds.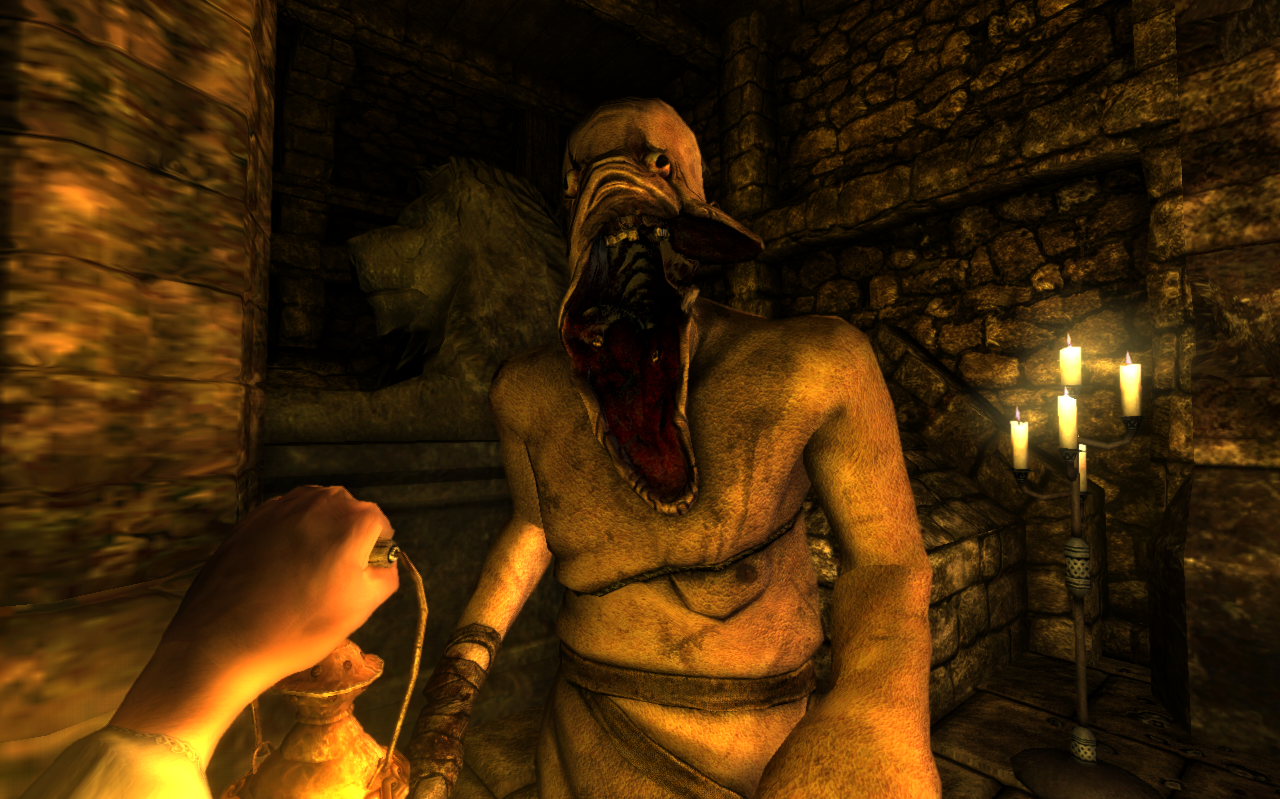 Don't Forget, Amnesia Was Pretty Good
Amnesia received critical acclaim and has been considered one of the scariest games of all time. While there is no official confirmation what systems this game will be available on or when it will be coming out, it's probably a safe bet to assume PlayStation 4 and PC for sure.
The game, seemingly titled SOMA: Partial Systems Reconstruction could offer any number of different play styles, as there is no confirmation on what type of game it is yet. Amnesia was played through the first-person perspective, but many horror games also use the third-person mode. The debate for which view is better is pretty fierce, as some people claim first person offers more immersion, while third person offers a more realistic in-the-movie viewpoint.
But that's not all the questions viewers are left with after viewing the site and watching the video. What is this machine? How did it come to be created? Is it actually doing people harm, or is someone controlling it? What kinds of enemies will players face? Will it be a "house of horrors" type of thing where the machine has taken over the research facility? Will it be like Portal, where it is controlling the facility and teasing gamers with cake?
These are all questions that will have to wait for an answer, as the game offers no other details on story, characters, gameplay, or release date.
About the author