The official Japanese website for Ni no Kuni II: Revenant Kingdom was recently updated with brand new information regarding some of its new features, including Higgledie Leaders and Kingdom Mode.
Set for release on November 10, 2017 on PC and PS4, this new RPG from developer Level-5 and publisher Bandai Namco is the anticipated sequel to Ni no Kuni and seeks to improve and expand on the original experience. According to this new information on the website, here's what players can expect.
Higgledie Leaders & Battle Advice
In addition to the previously revealed Higgledies — Pikmin-like groups of elemental creatures — there are Higgledie Leaders. Higgledie Leaders can bring together a large group of Higgledies. Once a circle is made around the group, the Leader will be highlighted by an icon. If the player sends a command to Fire Higgledies, they will create a defensive barrier around main character Evan, which can negate damage. Different Higgledie Leaders will have different abilities.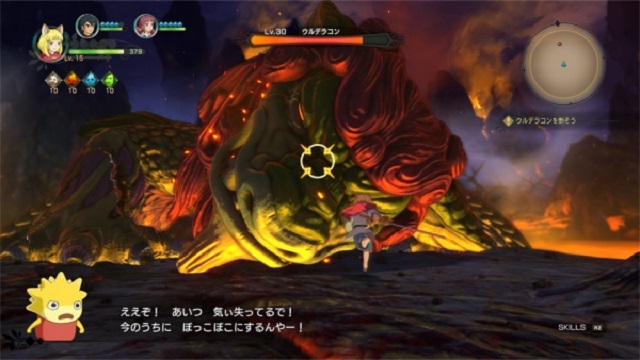 Higgledies seem to be a replacement for the Pokémon-like familiars of the first Ni no Kuni. According to the game's website. Higgledies are 'spirits of hearts" only visible to those with pure hearts. They come in several different elemental varieties, and more details about how players will obtain them in the game are not yet known.
In addition to help from the Higgledies, the character Lofty — who takes the support role of Mr. Drippy from the first game — will sometimes give the players battle advice on which attacks to use against certain enemies.
Kingdom Mode
There will also be a new Kingdom Mode, where the player's kingdom can be developed and will benefit them later on in the game. To improve the kingdom, the player must focus on several different aspects — including the castle, its various facilities, and people of talent around the castle. The player will benefit from introducing new technology and people to the kingdom, and the kingdom will improve more when people of talent are assigned to the correct areas.
More information on these features is planned to be released in the near future.
Stay tuned into GameSkinny for more news and information leading up to the game's release.
About the author