As promised, Atlus provided a new info dump on Persona 5: The Royal during day one of the Persona Super Live concert. The information and trailer cover new story scenarios and gameplay elements, new frenemy Kasumi Yoshizawa, and much more.
All this confirms The Royal is an enhanced version of Persona 5, rather than a spinoff title.
The trailer is, of course, entirely in Japanese, but Gematsu provided a translation of the Persona 5: The Royal website information that was updated to accompany the trailer.
New Character
Kasumi Yoshizawa, the female character introduced in March, isn't a new protagonist. Instead, she's a transfer student who admires the main character but seems to dislike the Phantom Thieves on the whole.
Whether she turns out to be an enemy or ally remains to be seen, according to Atlus. However, one of the new screenshots does show her in attire similar to the Phantom Thieves.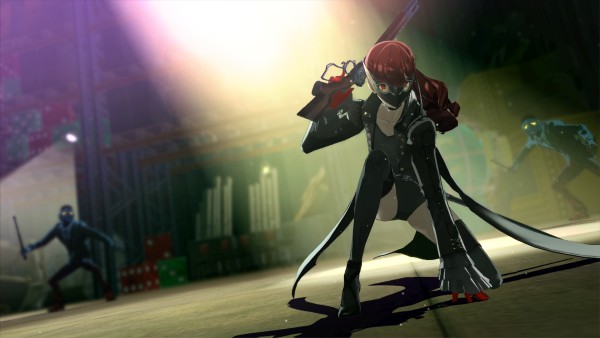 New Confidant
The Royal also introduces a new Confidant (P5's Social Links) in Takuto Maruki. He's a part-time counselor hired based on concerns students voiced in April — in other words, because of Kamoshida. His Arcana is listed as "Le Consultant," which is new both to Persona and tarot Arcana in general.
New Story Beats and Mechanics
Like Persona 4 Golden before it, The Royal will let players experience what happens after December, in the untold third semester.
Twitter user MysticDistance translated the information as it was being broadcast and found Atlus may just be teasing a human form for Morgana as well. On the website, the image being translated comes alongside the information about the third semester, so perhaps Morgana is getting more attention this go around as well.
A human form of Morgana has been teased. The character is titled "イケメン" (handsome man) and looks like a human Morgana. The Japanese text states "And then, Lady Ann and I can… Hehehe" (He also uses "wagahai," which is a term Morgana uses) #P5R pic.twitter.com/3nVKrxhId5

— Mystic@P-Sound Street 2019 (@MysticDistance) April 24, 2019
Players can look forward to new date spots. In a throwback to Persona 3's special moments with Elizabeth and Theodore, the main character will also be able to date the twins, Carolina and Justine.
Screenshots do show Kasumi as a dating partner, too, but whether she represents an Arcana like other love interests traditionally do in the series wasn't mentioned.
New foes and new battle strategies will be introduced, in addition to a new event in the Velvet Room and new treasures in each Palace.
Along with these things comes a few quality of life enhancements. The game will provide suggestions for players to improve their stats and Confidant relationships, and there will be an auto-read feature added too.
Finally, the game boasts new original songs, BGM tracks, and opening vocals.
—
Persona 5: The Royal launches exclusively for PlayStation 4 in Japan on October 31 this year. However, Atlus announced a 2020 release date for North America and Europe. More information is expected to come on May 9.
About the author