Nintendo's main presentation at E3 just wrapped up and it's safe to say that it was nothing short of impressive.
One of the new titles that Nintendo revealed was the First-Party Shooter Splatoon. Players play as human/squid characters to paint their territory, with the goal being to have the most amount of painted area on the level – like the Graffiti mode on Tony Hawk's Pro-Skater back in the day.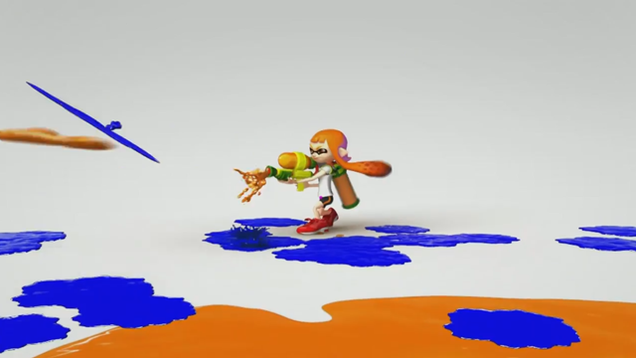 Splatoon is a very family friendly and fun looking game that is colorful and bright. As you play you can spray paint as a human and then transform into your squid form to squeeze through gates or swim across the map a little faster. The colors remind me of the old Nickelodeon slime which makes me want to buy it all the more.
The trailer released at E3 shows some of the gameplay and how you can transform at will for your best interest. You play the game in four person teams and work with each other to ink your teams color around the map.
Splatoon is coming to the Wii U in 2015 and is available to pre-order now.
About the author