Once again choosing digital mediums over a live event, Nintendo launched its E3 Nintendo Spotlight with promises of upcoming games for 2017, as well as some surprises during the first hour of the Treehouse Live presentation. With fans eager to hear about more games for the new Switch console, expectations were high, and Nintendo delivered.
If you didn't catch it yourself, here's what you missed!
Super Mario Odyssey
Super Mario Odyssey took center stage for Nintendo's E3 presentation. New worlds, including an ice world and a dinosaur world, were revealed, further increasing the variety of worlds featured in the game.
Mario will also have the ability to change hats and costumes, and use his hat to possess various creatures, world objects, and more.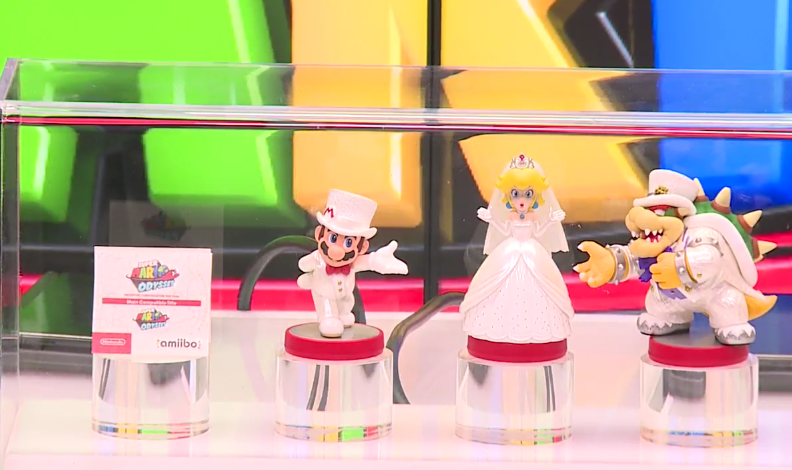 Several amiibo (seen above) will release alongside the game as well. These are all wedding themed amiibo, something that is a recurring theme in the game as Bowser tries to finally marry Princess Peach.
Super Mario Odyssey is set to October 27.
Xenoblade Chronicles 2
Elysium is the setting of the upcoming Xenoblade Chronicles 2 and follows the story of a boy who wants to escort Pyra, a "Blade" who requires him as a driver to bring him back to the World Tree. A slew of characters was revealed, and it appears that the game is not a direct sequel to the Xenoblade Chronicles title found on Wii and 3DS as originally theorized. It looks fairly interesting overall and seems to be much more cinematic than previous Xenoblade titles.
Xenoblade Chronicles 2 is still set for release holiday 2017.
Kirby (Tentative Title)
A new Kirby title is on the way for Nintendo Switch, and this time it has four player co-op similar to that found in Kirby Super Star, where players could take control of Kirby enemies. Not much is known about the title so far, but it is currently set for a 2018 release.
Metroid Prime 4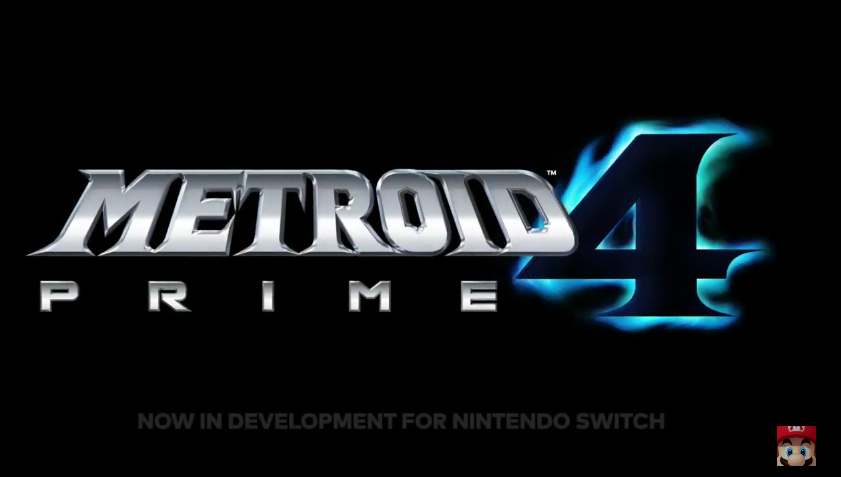 Metroid Prime is back on the Nintendo Switch! There are no details yet, but the game has finally been confirmed to be in development. Hopefully, Nintendo has brought Retro Studios back on for what should be an amazing Metroid title!
Yoshi (Tentative Title)
A new Yoshi game is on its way, and this time the main mechanic is full 3D movement in alternating 2D and 3D environments. It also features the ability to flip 2D environments around, so it will be interesting to see how these mechanics will change the typical Yoshi formula.
The adorable cardboard Yoshi world will be hitting shelves sometime in 2018.
Fire Emblem Warriors
New details on Fire Emblem Warriors were released at Nintendo's E3 Spotlight. The first detail is that the story will follow two protagonists whose kingdom has fallen after the dragon that protected them went rogue. Secondly, heroes from other Fire Emblem titles will come to their assistance. These characters include Marth, Chrom, Corrin, Xander, and Ryoma.
No specific release date has been revealed for the game, but it still has fall 2017 as its release window.
Pokemon (Switch)

Game Freak has begun work on a dedicated Pokemon RPG title for the Nintendo Switch. No information was revealed ath the E3 Spotlight, but the promise is there, and that alone is something to be excited for.
The Legend of Zelda: Breath of the Wild DLC
New information has been released for The Legend of Zelda: Breath of the Wild's DLC. While we already knew what would be included in the DLC for some time now, we now know that the first pack, "The Master Trials", will be released on June 30. Meanwhile, the second pack, "The Champions' Ballad", has been pushed back to holiday 2017.
What's interesting to note is that there was a certain focus on the champions in the trailer. What their role in the DLC story will be remains to be seen, but it should be interesting to see more of the colorful characters that were otherwise only seen in memories.
The Champions will also be featured in a new line of amiibo that will be coming out soon, with a to-be-announced release date.
Rocket League
Rocket League has been announced for Nintendo Switch. The game will come with exclusive items and arrive holiday 2017. This release will also come with cross-platform support to play with players on other consoles.
Metroid: Samus Returns
We now know why AM2R was shut down. Metroid 2 has been remade as Metroid: Samus Returns. The game is a classic 2D Metroid title, and features full range aiming, melee counter abilities, and more. While the game still looks a bit rough, it's definitely a good showing to have as Metroid fans have felt somewhat rejected as of late.
Metroid: Samus Returns will feature plenty of new features and level designs, which is great for those who want to re-experience the title in a reimagined way.
The game launches September 15.
That's All Folks!
Nintendo's presentation was a big surprise with several huge announcements and is hopefully a sign of things to come for the Nintendo Switch. Nintendo's dedication to 3DS titles is reassuring as well because it means fans will still have plenty to look forward to on the legacy handheld.
If Nintendo keeps this up, they will undoubtedly gain a lot of fans over the coming years. As always, stay tuned to GameSkinny for more Nintendo news and all things E3!
But what did you think of Nintendo's E3 lineup? Are you impressed or left out in the rain? Leave your thoughts in the comments section below!
About the author