As of 11PM EST on January 12, 2017, Nintendo has unlocked all the secrets behind its latest console. Rumors have been confirmed and debunked, launch titles have been revealed, and those who bet on the Switch costing $299.99 USD are now a bit richer than they were only hours ago. If you missed the presentation, however, here's everything you need to know!
Switch on the Console Factoids!
As mentioned before, the Nintendo Switch's release date will be on March 3rd, 2017 – a full two weeks earlier than the March 17th rumors. The retail selling price stands at $299.99 USD. Included in that price are the following:
Nintendo Switch Console
2 Joy Con Controllers (Neon Blue/Red Combo, or Grey)
2 Joy Con Grip Straps
Nintendo Switch Dock
HDMI Cable
AC Adapter
The console was also advertised as being a console that brings in multiple features spanning the entirety of the company's history. Each Joy-Con will have its own L and R buttons, feature special cameras used to detect range and shapes, and NFC and RFID support. What's more is that the Joy-Cons feature a brand new feedback system. Dubbed "HD Rumble", the Joy-Cons can simulate the movement and feel of ice cubes in a glass of water.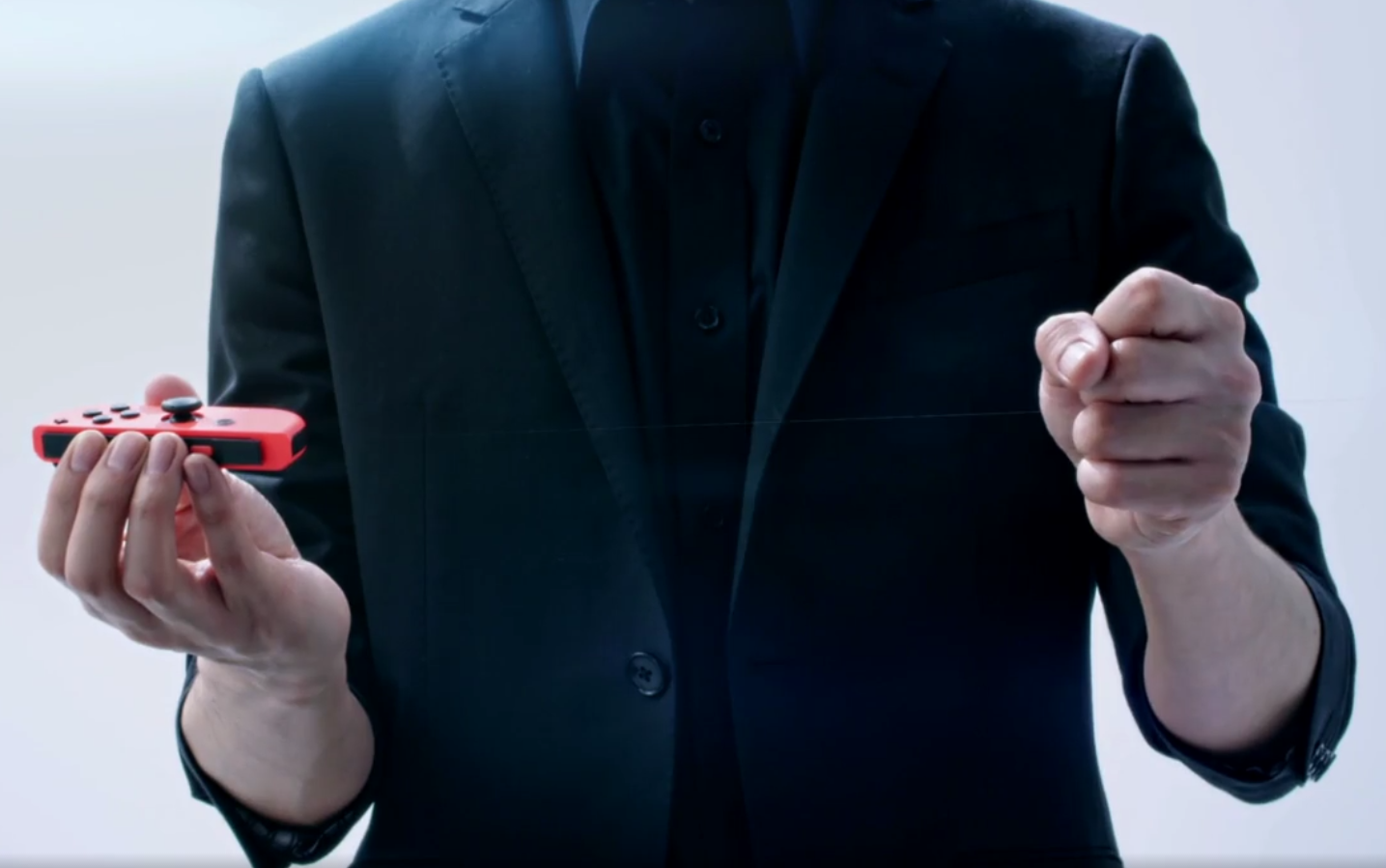 According to Nintendo, the console also supports social media sharing of videos and screenshots. The battery life is also reported to last approximately 2.5 to 6.5 hours depending on the game in use. In comparison, the Nintendo New 3DS XL lasts between 3.5 to 7 hours. Furthermore, the Nintendo Switch is compatible with portable battery chargers, and comes with an AC portable adapter.
The console will support multiple online functions as well. According to the presenters, the Switch will support social media interactions (i.e.: sharing video and screenshots) as well as the ability to use a smart device app for interacting with other players. This app will tie into an online service that from the sounds of it will be fairly similar to Xbox Live and PlayStation Network.
Multiplayer play is also much easier, as the Nintendo Switch supports multiple game modes including: TV Mode for split screen, Tabletop split screen and local multiplayer, as well as handheld local wireless multiplayer supporting up to 8 players.
The best part of it all? No more region locks!
The Games!
The Nintendo Presentation included multiple first party and partner titles, many of them ready to blow the viewers away. Among them were the following:
The Legend of Zelda: Breath of the Wild
The Legend of Zelda: Breath of the Wild finally has a release date! According to the above trailer, players can expect to finally get into the game on March 3rd. That makes The Legend of Zelda: Breath of the Wild a Nintendo Switch launch title, and it looks amazing.
But don't just take my word for it. Check out the above trailer!
1-2-SWITCH
1-2-SWITCH is a game with a fairly simple premise: playing without using the screen as the main tool. In 1-2-SWITCH, players will engage in various simple minigames such as a western showdown, eating competitions, samurai fights, and boxing. The game has a very strong Wii Sports vibe to it, but the catch is that all the games are played by using a Joy-Con for each player without the screen being the focus.
1-2-SWITCH releases alongside the Nintendo Switch on March 3rd.
ARMS
ARMS is a sports fighting title for the Nintendo Switch. It is a 2-player battle game that uses the Joy-Con Controllers in a method fairly similar to dual-joystick arcade titles such as Virtual ON – Cyber Troopers in that tilting the controllers controls movement, while pressing the buttons and swinging is used to attack.
The game can be played in a variety of modes including online, local wireless, as well as local split screen.
The game will launch later in the Spring of this year.
Splatoon 2
Those of us who didn't get the chance to figure out if we're a squid or a kid will get the chance to do so once more on the Nintendo Switch! Coming out in the summer of 2017, Splatoon 2 is everything fans loved about the original Splatoon and more!
Splatoon 2 will feature brand new stages, hair styles, clothes, and other neat gear. It also features a brand new weapon style called the "Splat Dualies" which are a pair of paint pistols. New special abilities including summoning paint clouds, jetpacks, mortars, and more will be included. What's more, Nintendo has promised that there will be more free DLC with the game – just like the original. The game will also improve on the predecessors multiplayer components by allowing for both online and local wireless multiplayer.
Super Mario Odyssey
What's a Nintendo console without Mario? Coming to the Nintendo Switch is a new Super Mario title dubbed Super Mario Odyssey. The game takes Mario outside of the Mushroom Kingdom, and into none other than our own world! With various locales inspired by real life areas, Super Mario Odyssey will be an open sandbox style platformer similar to Super Mario 64 and Super Mario Sunshine.
The game will be much more exploration oriented, separating it from titles such as the Super Mario Galaxy series and other recent 3D titles. Sadly, Mario won't be on the Switch until the holiday season. Thankfully, other titles are still on the way.
Mario Kart 8 Deluxe
Speaking of Mario, Mario Kart 8 Deluxe will also be coming to the Nintendo Switch. The trailer (above) shows off various new features, including none other than new playable characters: the squid kids! Furthermore, battle mode has been improved with specific battle mode stages. Not many other details have been released, but it appears that all DLC from the previous title will be included.
Fire Emblem Warriors
A teaser trailer for Team Ninja and Koei Tecmo's next Nintendo crossover title was released, and it is none other than Fire Emblem Warriors! In the trailer we see various legendary blades from the series, originating from Fates, Awakening, Shadow Dragon, and Sacred Stones.
For the time being, all we have is this short teaser, but hopefully we'll get more soon!
Xenoblade Chronicles 2
Just when you thought it was all over for the original Xenoblade Chronicles, Monolithsoft just announced Xenoblade Chronicles 2. Little is known about the title outside of its teaser trailer, but the "2" might suggest that this is a direct sequel to the first title. More information is sure to come, but without a doubt this trailer makes a great first impression.
Other Upcoming Titles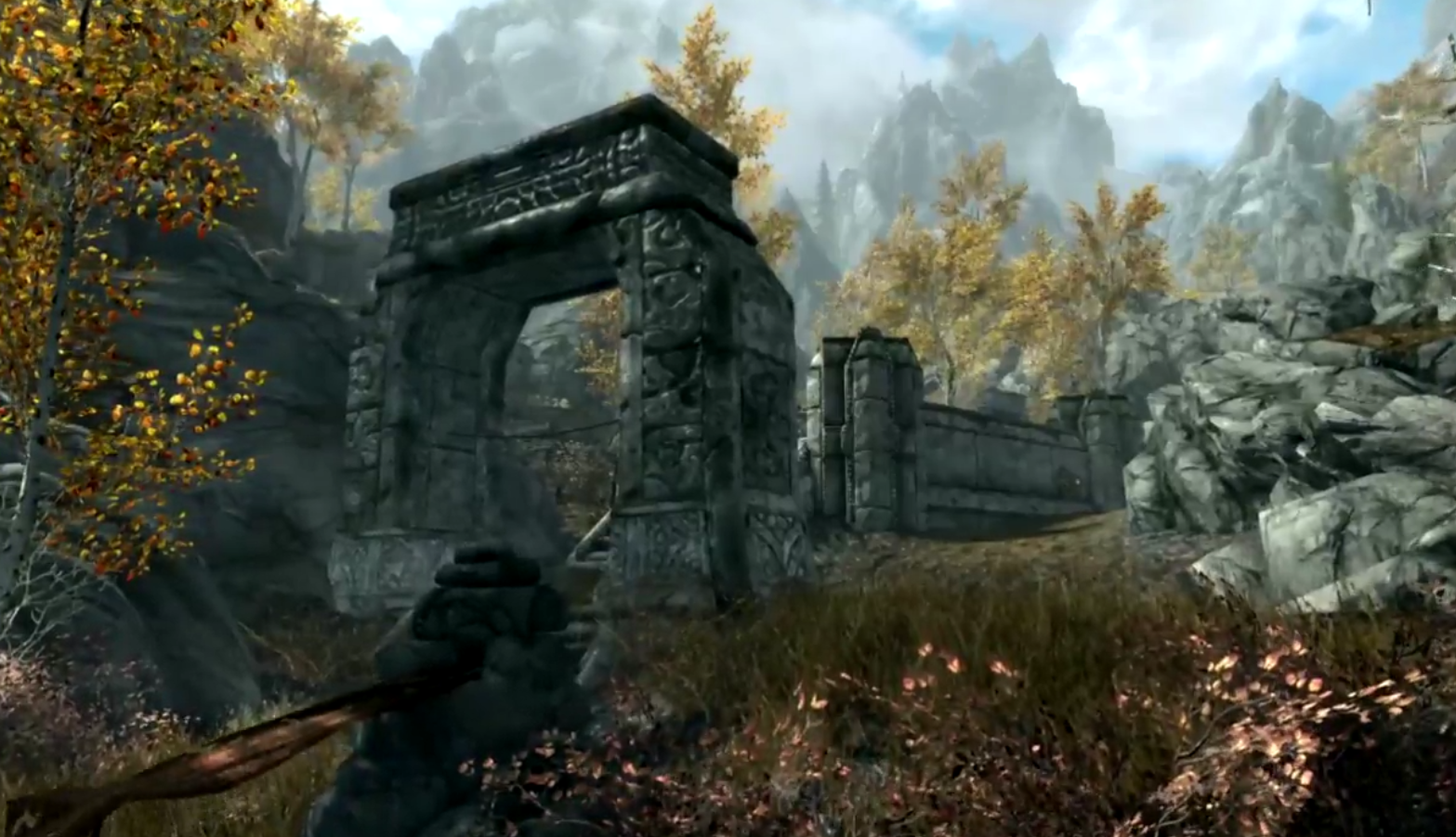 Multiple other titles were confirmed for the Nintendo Switch as well. Among them were the following:
Dragon Quest X
Dragon Quest XI
Dragon Quest Heroes I + II Combo Pack
An upcoming Shin Megami Tensei
Octopath Traveler (an upcoming title by Square Enix)
The Elder Scrolls V: Skyrim – Definitive Edition
A No More Heroes series title
FIFA
Sonic Project 2017
Sonic Mania
Puyo Puyo Tetris
Disgaea 5

An unknown Dragon Ball Z title
Minecraft
Fast Racing Neo
Keep in mind that these are only the titles that were seen and/or mentioned during the presentation. Even then, the final part of the presentation flashed many titles – some of which were more recognizable than others. If you'd like to pick them out for yourself, the montage starts at the 1:25:00 mark on the YouTube video.
That's all for now!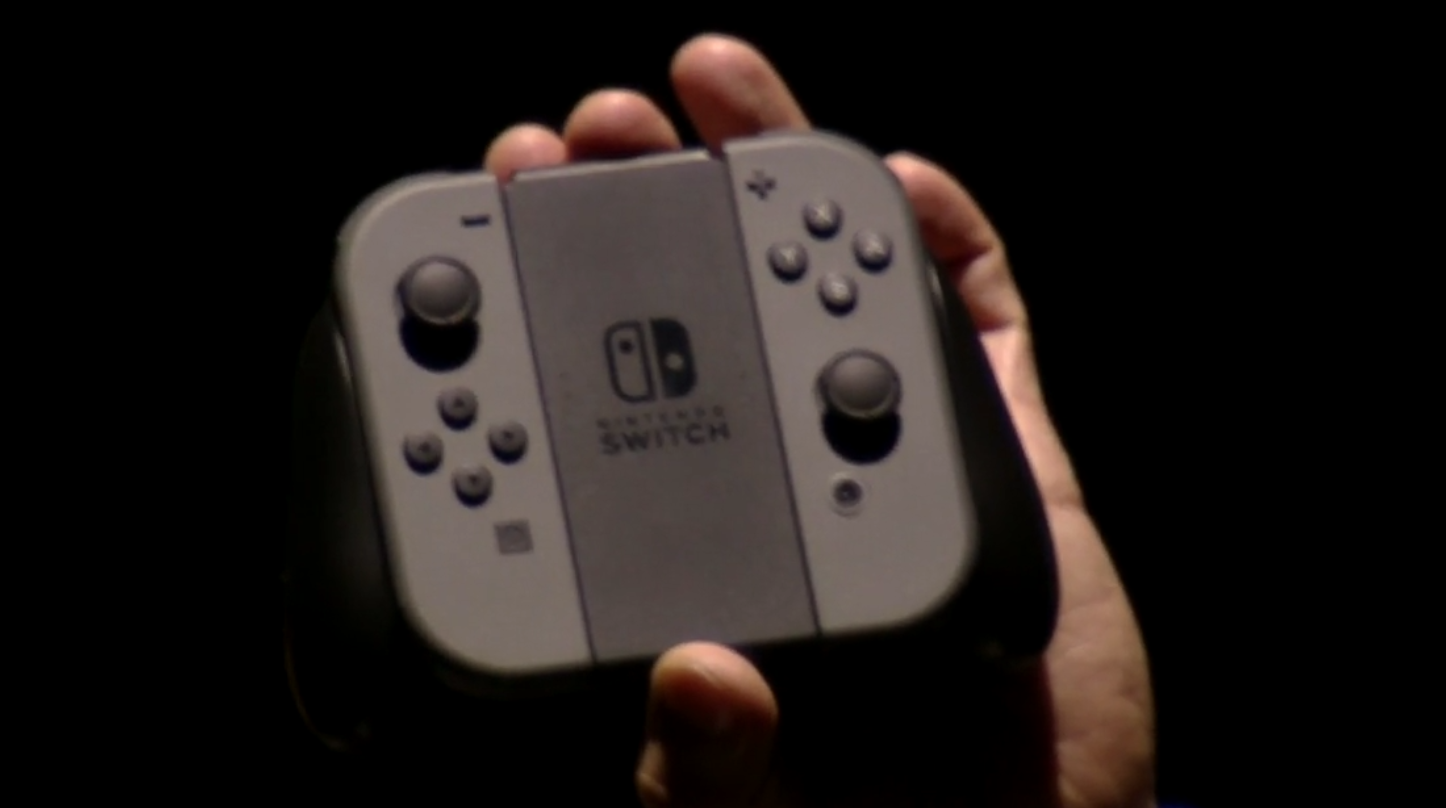 With all the information delivered during the Nintendo Switch presentation, Nintendo has launched a powerful head start for the console. Fans on both the Twitter and the YouTube livestreams were in utter chaos, excited beyond belief about the upcoming hardware and software lineup. So much so that it was difficult to keep track of a single comment as barely a letter was readable before disappearing off screen.
With the console just over 2 months away, Nintendo seems set for success with this new product. Only time will tell, of course, but for now it seems like smooth sailing.
Let's just hope Nintendo can match the demand with equal fervor!
About the author