No Man's Sky, arguably the most anticipated game of the year, comes out tomorrow. The nearly-endless space sim will launch on the PlayStation 4, and then launch worldwide on PC on the 12th. For those of you who just can't wait to take to the stars, here's a few facts about the game.
What is No Man's Sky?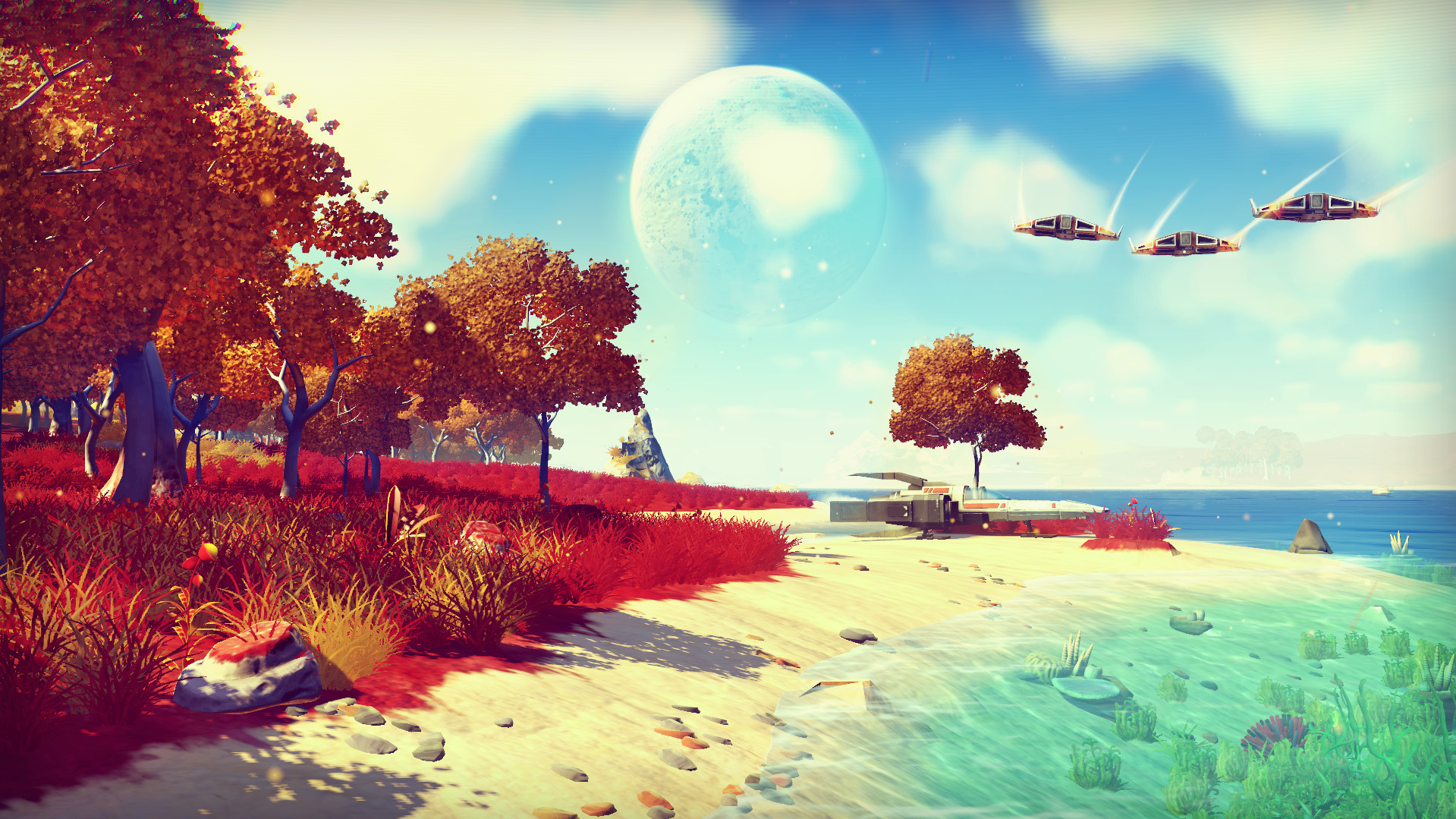 No Man's Sky is a space exploration game where you are an astronaut trying to make your way to the center of the galaxy. Doing so requires money, fuel, and other resources, so you'll have to explore other planets along the way in order to complete your quest. On these planets, you'll mine for resources, fight off hostile wildlife, and discover secrets of civilizations ancient and modern.
The main draw of No Man's Sky is that it's universe dwarfs that of every game before it, having 18 quintillion planets. No game has ever come close to a sandbox that size, and supposedly if you were to discover one of it's planets every second, you wouldn't be finished by the time the sun burns out. The planets use a special engine to randomly generate their wildlife, meaning you'll have a slightly different experience on each one.
In no man's sky, there are a lot of ways to interact with that universe. You can discover and name plants, animals, and even planets, fight everything you see, and mine and trade resources. With an almost limitless universe, you could do all of that at once.
If you haven't preordered No Man's Sky yet, you can get a physical copy from most retailers. It's also available off Amazon or as a download on Good Old Games and Steam.
Are you excited for No Man's Sky? Let us know in the comments!
About the author