ESLGaming will be hosting the Overwatch Atlantic Showdown at this year's Gamescom in Cologne, Germany. Gamescom will take place on the weekend of August 18th-21st.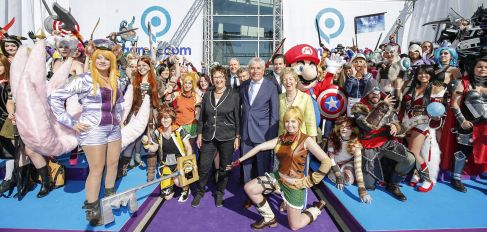 The tournament will feature open qualifiers which start the first weekend in July and take place on each subsequent weekend for the rest of the month. The 8 teams that make it through qualifiers, 4 from NA and 4 from EU, will jet off to Germany to compete for a six figure prize pool.
Overwatch's upcoming Competetive Mode will be used for the tournament. In order to have some variance in what maps are played, there will be a rotation of six maps that shift weekly with at least one of Overwatch's four game modes in each set. There will be no map vetoes, but the loser of the first game in best of three or five formats will be able to choose what map is played next.
For a game that has only been out for a month, a six-figure prize pool is a good deal of money, but it isn't extremely surprising because of how much hype the game's received around the world and the amount of marketing that Blizzard has done.
If you're interested in signing up for Overwatch Atlantic Showdown, you can check out ESL's North American and European websites for the tournament.
About the author