At long last, Atlus USA has announced a Western release date for Persona 5 Royal: March 31, 2020.
Persona 5 Royal will be available in a few different versions: the Launch Edition, the Phantom Thieves Edition, and some special digital bundles. No matter which version you purchase, though, all Persona 5 DLC is available for free for players of Persona 5 Royal.
That's pretty good. On top of the usual costumes and healing item packs, those players get access to some potent Personas as well.
If this is the first you've heard of Persona 5 Royal, P5R is an expanded version of Persona 5, introducing a new playable character, Kasumi Yoshizawa, new Confidants, and a brand-new area to explore. It also extends the story into the third semester after Christmas. You can check out the full details about what's different here.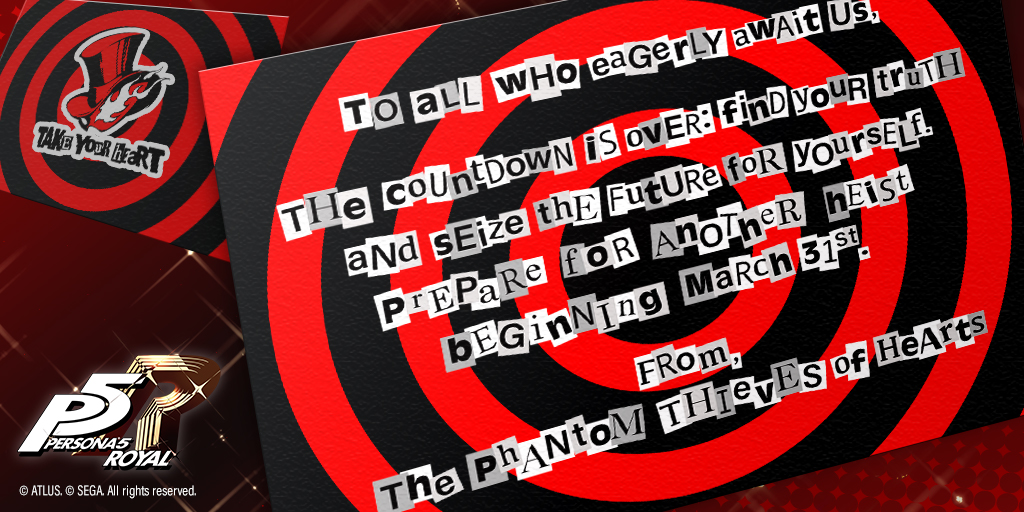 Here's what every edition of Persona 5 Royal will include.
Persona 5 Royal Phantom Thieves Edition
The Phantom Thieves Edition is basically the Persona 5 Royal special edition and will retail for $89.99.

Official Joker Mask (comes with a stand)

Collector's Box
Artbook
Soundtrack
Limited edition Steelbook case
Dynamic PS4 Theme code
Persona 5 Royal Launch Edition
The Launch Edition still includes the steelbook and dynamic theme. It will set you back the usual $59.99
Limited edition Steelbook case

Dynamic PS4 Theme code
Persona 5 Royal Digital Editions
There are two digital special editions up for grabs as well.
Persona 5 Royal Ultimate Edition
This P5R edition will go for $99.99 and includes the game, plus all DLC bundles and six additional costume packs. Those DLC packs and their prices if purchased separately are:
Kasumi Costume Bundle – $14.99
Battle Bundle – $9.99
Persona Bundle – $9.99
DLC Bundle – $59.99
It's not clear what the DLC bundle is, though, since it's more than the other three packs combined.
Persona 5 Royal Deluxe Edition
Finally is the digital Deluxe Edition, which will cost $69.99 and comes with the game plus the Kasumi costume bundle.
Stay tuned to GameSkinny for more Persona 5 Royal news as it develops.
About the author