The second of this week's Persona Super Live Concert reveals was the mysterious Persona 5 S, which turns out to be a musou game titled Persona 5 Scramble: The Phantom Strikers.
P5S will launch on Nintendo Switch and PlayStation 4, though no timeframe was given for when fans can expect to see the newest Persona spinoff.
Musou games, for those unfamiliar with the term, are games in the style of Dynasty Warriors, focusing on frenetic combat against waves of enemies. Like most modern games in that genre, P5S is being developed as a partnership between Atlus and Koei Tecmo, specifically, KT's Omega Force division.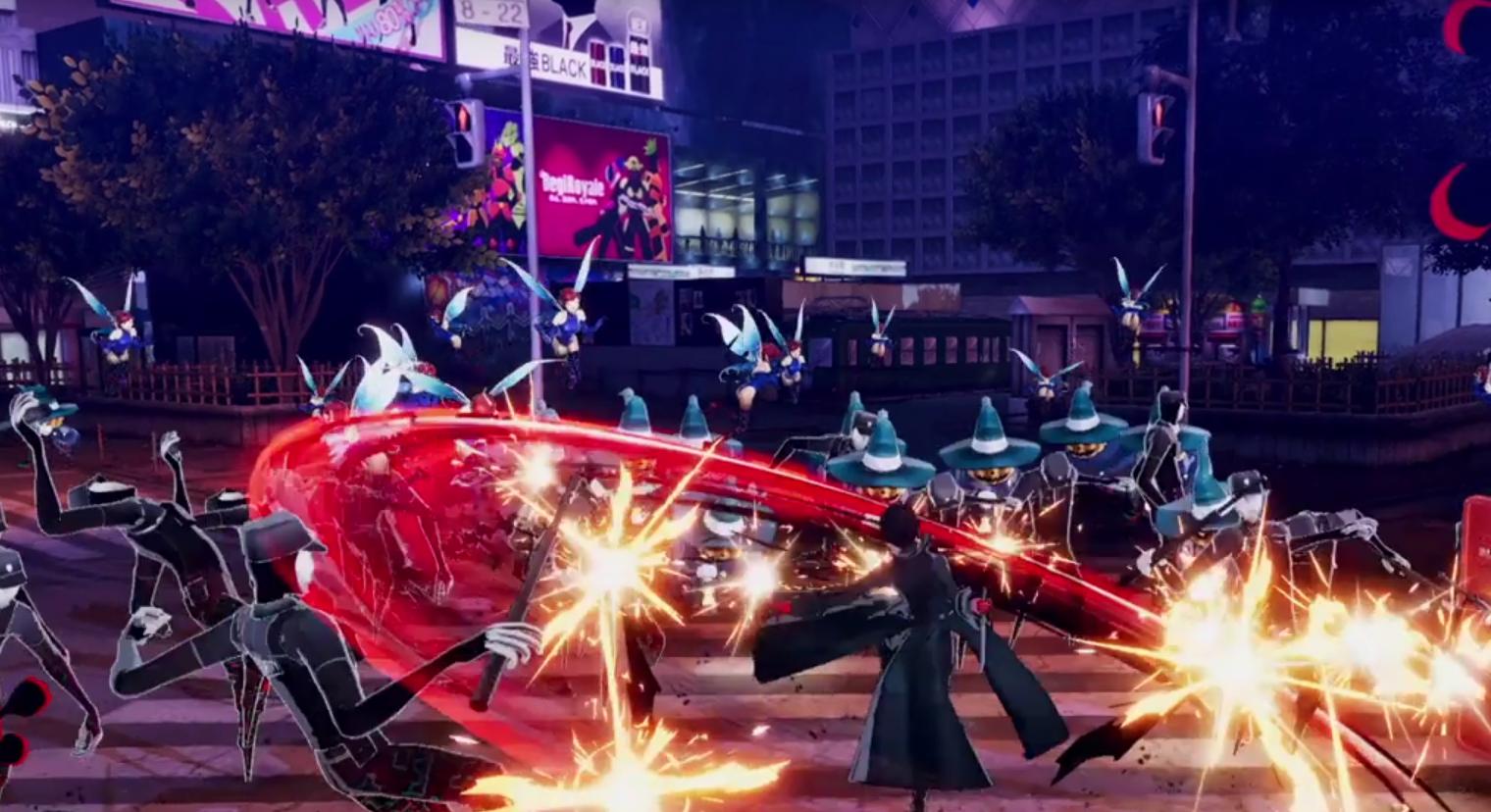 The trailer (see above) doesn't reveal much information, though Twitter user MysticDistance once again translated the reveal as it happened.
The story takes place, unsurprisingly, in Tokyo when a mysterious occurrence takes place that's similar to several other bizarre events taking place around Japan.
The trailer depicts a few enemy groups, including series staple Persona Pyro Jack and some figures that look like a cross between police officers and mannequins. These enemies are the ones responsible for the strange happenings the Phantom Thieves must investigate.
There will also be a new character in Persona 5 Scramble, and though nothing is known about the newcomer yet, it's believed the girl pictured below might be said character.
Ever since P5's main character Joker was announced for, and made his way to, Super Smash Bros Ultimate, Persona fans hoped the mysterious web domain registered as P5S was a sign Persona 5 was coming to the Switch.
After yesterday's announcement of Persona 5: The Royal (or Persona 5 Royal in the West), those hopes diminished somewhat, as it seemed unlikely Atlus would release an enhanced version of the game on one platform and a port of the base game on another.
However, the announcement does fit with both a survey Atlus released last year asking fans what they wanted from a new Persona title and the popularity of Koei Tecmo's other musou collaborations. Fire Emblem Warriors sold over one million copies worldwide, while Hyrule Warriors on Switch surpassed KT's expectations.
About the author