PlayStation announced that tomorrow they will be adding 50 new games to PlayStation Now. With the addition of these games, the PlayStation Now subscription service will have more than 400 games total in its catalog.
Among the 50 new games added are: Borderlands: The Pre-Sequel, The Darkness II, Spec Ops: The Line, and Duke Nukem Forever.
PlayStation now is a cloud gaming service, so you don't need hard drive space to play its games. But, what if you did? How much hard drive space would you need for these new games?
The average PS4 only has a 500GB hard drive. And, according to ExtremeTech, the average PS4 game download is 13.08GB. Which means if you wanted to download all 50 of these new games, it would take 654GB of space!
But, what if you wanted to play more? With PlayStation Now having more than 400 games in their line-up, it would take 5,232GB on average to download them all. That means you would need a portable hard drive of over 5TB connected to your PlayStation!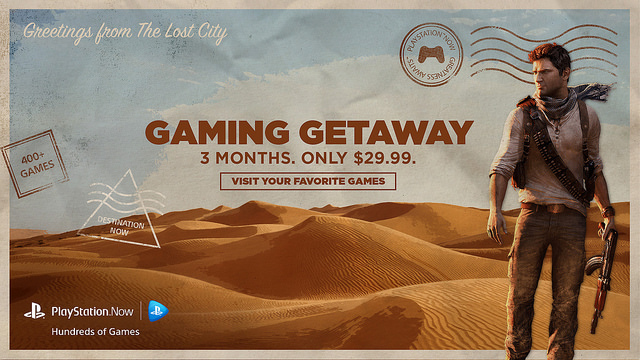 But, you can stream PlayStation Now games, so you can have them all — and for less money at that. Starting tomorrow, PlayStation Now is offering 33% off the 3-month subscription service. This drops the price for a 3-month subscription to $29.99, from the normal price of $44.99.
This discount will be available until July 11, 2016. During the promotion, the discount only applies to the first 3-month subscription purchased.
Be ready to play over 400 games in the PlayStation Store. Including these 2K titles: Borderlands, Borderlands 2, BioShock, BioShock 2, BioShock Infinite, XCOM: Enemy Within, and NBA 2K14.
About the author