The Pokemon Company Japan is releasing limited edition Ditto faced plushies just in time for Easter. Currently only Pikachu, Clefairy, Bulbasuar, Charmander and Squirtle will be available for pre-orders, which starts March 26th, 2016. Also, any Pokemon center in Japan and Amazon.jp will have the toys. Every where else can expect them on April 2nd, 2016.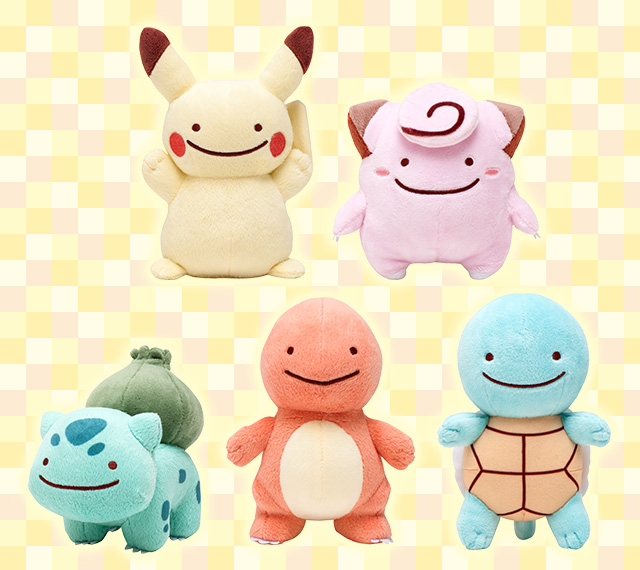 Based off of the Ditto from Pokemon Episode 37: Ditto's Mysterious Mansion, the faces of the plushies have the face of the Pokemon Ditto. For those of us too young to remember: in this particular episode, a trainer named Duplica had a Ditto that could use the move transform to turn into the opponents' Pokemon. However, Duplica's Ditto could not duplicate the defending Pokemon face. Duplica's Ditto gets a crash course in learning how to completely transform when it is kidnapped by team rocket where they attempt to force the Ditto to turn in to a Dratini.
The plushies will be available for purchase for 1,200 yen. This is about 10.55 USD. In addition to plushies, smaller key chains will also be available for 800 yen(about 7.03 USD). If you can't wait, you can start placing your orders on the 26th of March via The Pokemon Center Online Store or Amazon Japan. If you can wait (or you can't read Japanese)until April 2nd they can be purchased at The Pokemon Center America Online Store.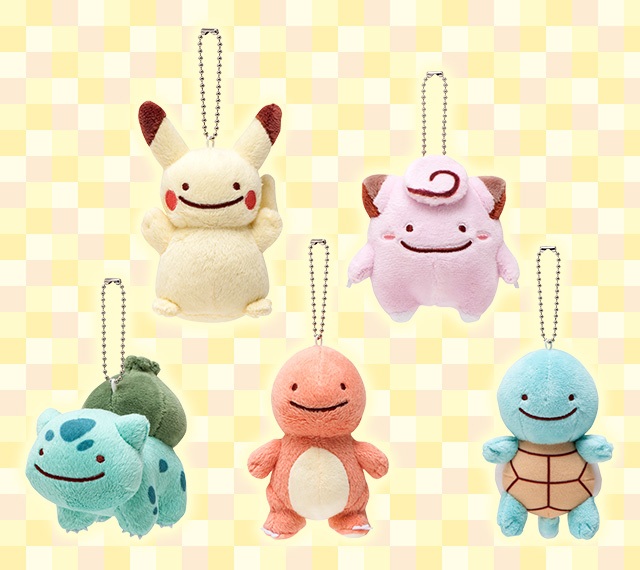 About the author