Pokemon GO is kicking off its 2018 holiday event later this month, and players will see the return of the Delibird, as well as the introduction of three new holiday boxes.
While the event itself hasn't yet started, the boxes are already available for purchase in the game's shop.
The boxes provide players with a selection of useful consumable items at varying prices, starting at 480 PokeCons for the Winter Box. The most expensive box will cost players 1480 PokeCoins.
Each box contains the following items: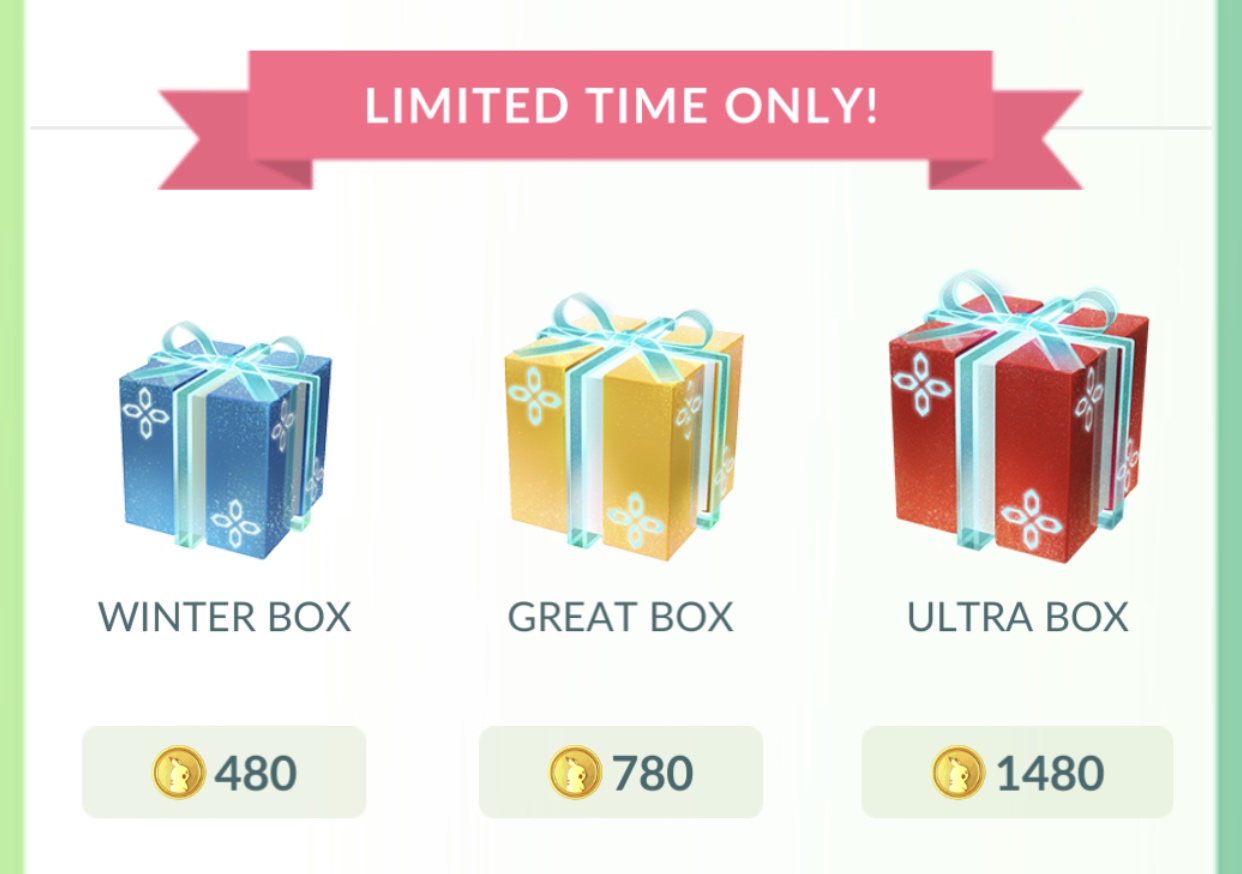 Winter Box: 480 PokeCoins

1 incense
2 Egg Incubators
3 Premium Raid Passes
2 Star Pieces

Great Box: 780 PokeCoins

2 Incense
4 Super Incubators
5 Premium Raid Passes
2 Lure Modules

Ultra Box: 1480 PokeCoins

12 Super Incubators
10 Lucky Eggs
14 Premium Raid Passes
10 Star Pieces
If you're curious as to the actual value of these boxes, dedicated Pokemon GO players have compiled a handy spreadsheet that estimates the percentage of box cost for each item if they were bought separately.
Based on the numbers provided there, these boxes are worth the purchase.
About the author