Rad Rodgers was 2018's colorful throwback to '90s-era platform adventures, brought to life by developer Slipgate Studios and publishers 3D Realms and HandyGames. It featured an irreverent story starring 12-year-old Rad and his console Dusty, which was mysteriously brought to life after one of Rad's hours-long gaming binges.
Now, Nintendo Switch fans can experience the game with its brand new content and co-op mode with Rad Rodgers: Radical Edition.
The new content includes a local multiplayer co-op mode so friends can join in on the adventure together. Slipgate Studios has also added multiple new playable characters to the experience, all drawn from previous games the 3D Realms' team has worked on, such as Duke Nukem, Lo Wang from Shadow Warrior, and Shelley Harrison from Bombshell.
But if you just want to pit all of these famous names against each other and see who wins, Slipgate lets you do that too, with the all-new versus mode.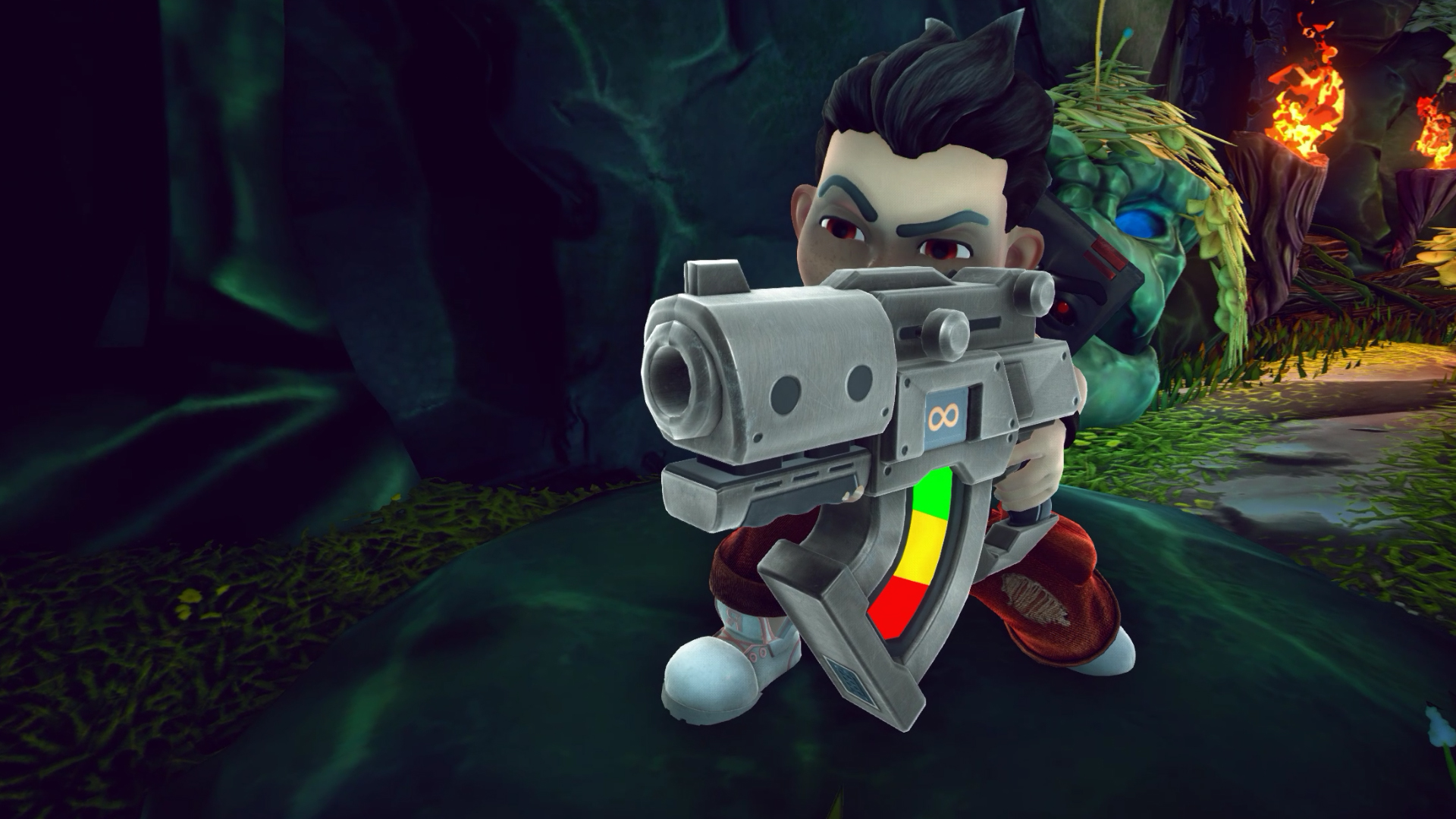 Rad Rodgers is but one game in a line of recent '90s-inspired creations. Unlike Dusk (which also went over well) and the quirky upcoming Chex Quest HD, Rad Rodgers isn't a shooter. Rad has his fair share of gun-type weapons, similar to Ratchet and Clank, but the game takes its inspiration from the almost-extinct platformer genre.
As the trailer shows, Slipgate combined frenetic cartoon-like action with lush visuals to create challenging stages that make the most of players' reflexes as they work their way through and try to save the Game World from ruin.
It's worth noting, though, that despite sharing similarities with '90s platformers like Super Mario 64, Rad Rodgers is closer to Conker in tone and style.
The Radical expansion comes built-in with the Switch version of the game. Those who already own the original game on PlayStation 4, PC, and Xbox One will receive the new content as an update.
About the author