Razer and Nacon, both popular names in hardware for PC Gaming and professional controllers, have been asked for quite some time by fans to create a pro controller for the PlayStation 4, and after the long wait, the controllers were finally announced and shown October 27th, 2016.
Razer Raiju
Razer's controller, titled the Razer Raiju, comes with two extra bumpers and detachable triggers, Two custom profiles (with the ability to switch and modify), a control panel on the front (like the original Duelshock 4), switches for different modes of trigger responses, and is compatible for all versions of the PlayStation 4.
Nacon Revolution
Nacons controller, titled Nacon Revolution, comes with amplitude duel analogue sticks, four extra shortcut buttons, an eight-way direction pad, four modifiable custom profiles, and is also compatible for all versions of the PlayStation 4.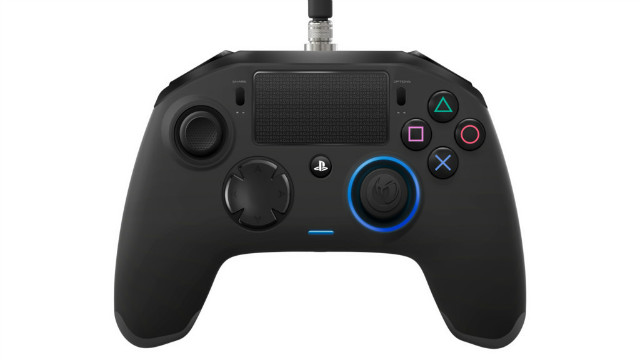 Overall Impression
The Razer Raiju does seem a bit sharp, and way more smooth compared to the Dualshock 4, and the Nacon Revolution looks a bit more bulky, and more like an Xbox One controller, the Revolution does come with two extra custom profiles for your controller, while also giving more additions compared to the Raiju.
And while gamers complain about the looks of both of the controllers, the ending result isn't about looks, but rather how the controllers function and feel. While there is no specific release date or price, both Razer and Nacon are expecting to release their controllers this Holiday, while rumors speculate the price being around fifty to one hundred dollars.
Liked this article? Comment which controller you are anticipating, and check out GameSkinny for more news, lists and everything gaming!
About the author