Although Rune Factory 4 pre-orders have been available for North America since September, European pre-orders are available now.
The Archival Edition offers a physical copy of the game, along with a 160-page artbook, a soundtrack CD featuring 33 tracks from the game, and new DLC featuring the lovable cast in a "Swimsuit" event.
This, of course, will be packaged in a beautifully illustrated box, which many fans, including us, hope is plastic or metal. However, considering the 55 Pound price tag (~$70), it will probably be cardboard.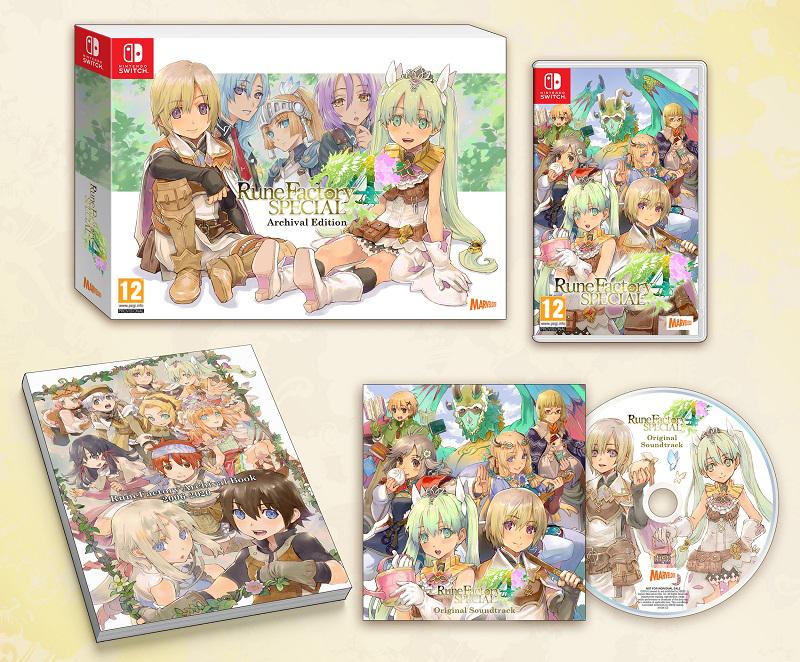 Rune Factory 4 was originally released in North America in 2013, but the developer, Neverland Co., declared bankruptcy later that year and the original team behind the game was absorbed into Marvelous AQL. This left the fate of the Rune Factory series in question until earlier this year when Rune Factory 5 was announced.
To prepare fans for the release of that game, Marvelous AQL decided to release Rune Factory Special, a high-definition release of the original Rune Factory 4 on Nintendo 3DS, now on the Nintendo Switch.
There is no official release date yet for the Rune Factory Special, but the provisional date is listed as "winter" on the Marvelous Games website.
About the author