After an incredibly well received E3 announcement, From Software's Sekiro: Shadows Die Twice has been on the minds of Souls fans around the world. The single player combat-focused samurai game is the newest title from Dark Souls director Hidetaka Miyazaki and now has an official release date of March 22, 2019 for PS4, Xbox One, and PC.
Announced today at Gamescon 2018, pre-orders for the collector's edition are also now available. The collector's edition comes with the following:
7-inch Shinobi statue
Steelbook case,
Artbook
Map
Digital Soundtrack
Replica game coins
What's New?
Sekiro: Shadows Die Twice follows the story of a dedicated young shinobi warrior on a mission to rescue his master. Similar to Dark Souls, players can expect high-quality level design with vertical traversal, merciless enemies, and grand vistas.
Don't expect the same old grind and combat loop as previous Miyazaki games, though. The "one-armed wolf" protagonist can equip and switch between a number of prosthetic tools to take advantage of enemies or surroundings. Players can use them to execute charged attacks or equip tools like the grappling hook to traverse the different areas of the game.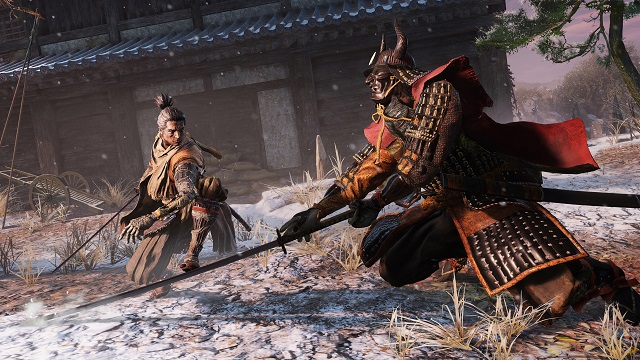 The new resurrection system is also quite different from previous Souls-like games. Used to immediately counterattack or trick enemies, players are able to resurrect right away, even after a quick and painless death, hence the name Shadows Die Twice. There doesn't seem to be any blood-stain collecting here, but what happens after you die a second time is yet to be revealed.
Fans will have the opportunity to experience the new features and worlds of Sekiro: Shadows Die Twice this week at Gamescon 2018 in Cologne, Germany.
Stay tuned for more previews and announcement from this weeks conference, right here at GameSkinny.
About the author