Super Smash Bros. for Wii U and 3DS weren't big news at E3, but the three new characters were. The new characters include: Villager (From Animal Crossing), Megaman and Wii Fit Trainer.
Although some come as a surprise, Megaman seems to be very welcomed by the Smash Bros Community.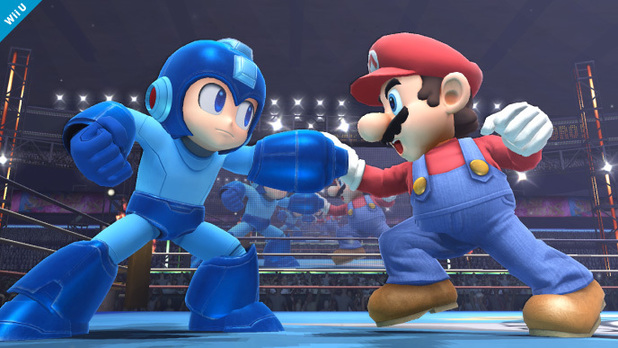 And yes the Mannequin-esque character "Wii Fit Trainer" is making her debut to the series, complete with a moveset featuring some of the poses from Wii Fit.
It is currently not clear who else will be making their debut in this fourth Smash Bros. title, and which other third-party character could be making an appearance. The last Smash Bros. (Brawl) trailer introduced 4 newcomers and 1 third-party character. By the time the product arrived, we learned that two completely new third-party characters would join the roster, Sonic and Snake. Although it is speculated that Snake will not return to the series we can still expect to see a few more characters enter the fray!
About the author