Starting tomorrow, January 5th, SMITE and Paladins fans from all over the US will descend on the Cobb Energy Performing Arts Center in Atlanta, GA, for the Hi-Rez Expo (HRX). This annual event celebrates the fan community of Hi-Rez Studios and gives the most determined SMITE and Paladins players the chance to compete against others for championship titles, lots of cash, and of course, bragging rights.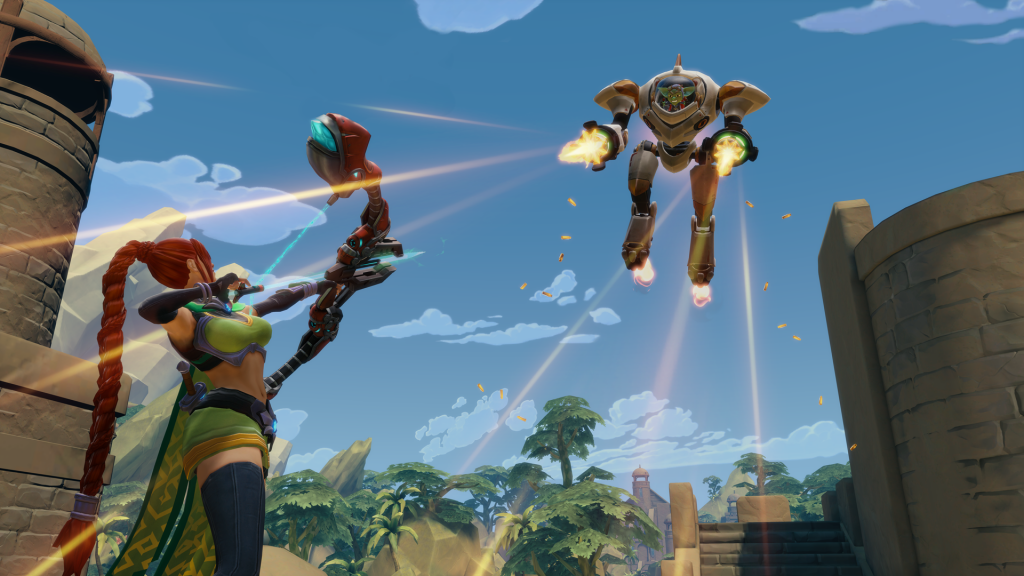 Cassie and Ruckus are ready for battle. Are you?
This year the event is sponsored by Twitch Prime, which will allow Hi-Rez fans from all over the World to join in the occasion on the streaming platform — and Twitch is offering up a number of rewards for those watching. Twitch Prime subscribers will be able to get an exclusive JT-6000 skin for Janus, and HRX viewers will also be able to get special loot drops during the coverage if they have their Hi-Rez account linked to Twitch.
Twitch Janus
The Hi-Rez Expo will be hosting the 2017 SMITE World Championships (both PC and Console) and there will also be a Paladins invitational. Even if you are unable to catch any of HRX on Twitch, Coca-Cola will be hosting the SMITE World Championship finals in select Cinemark Theaters across North America so US fans have no excuse to miss it!
On top of all the competitive events, there will also be a cosplay contest, with cash prizes, as well as the opportunity to hear SMITE and Paladins news firsthand with special game and studio announcements.
Make sure you check back here for any of the latest news announced at the event!
About the author