Do you have what it takes to become Tamriel's deadliest assassin?
One week from today, players of The Elder Scrolls Online will have the chance to join the Dark Brotherhood and carve their name into the guild's bloody legacy.
The long-anticipated Dark Brotherhood expansion will include two new locations, a great deal of quests, and powerful assassin-inspired gear. Best of all, it will also introduce features available for both base-game and expansion owners.
The Dark Brotherhood expansion will launch on PC/Mac, May 31. Console owners can expect the game to release on June 14.
It will be available for purchase on the ESO crown store for roughly $20.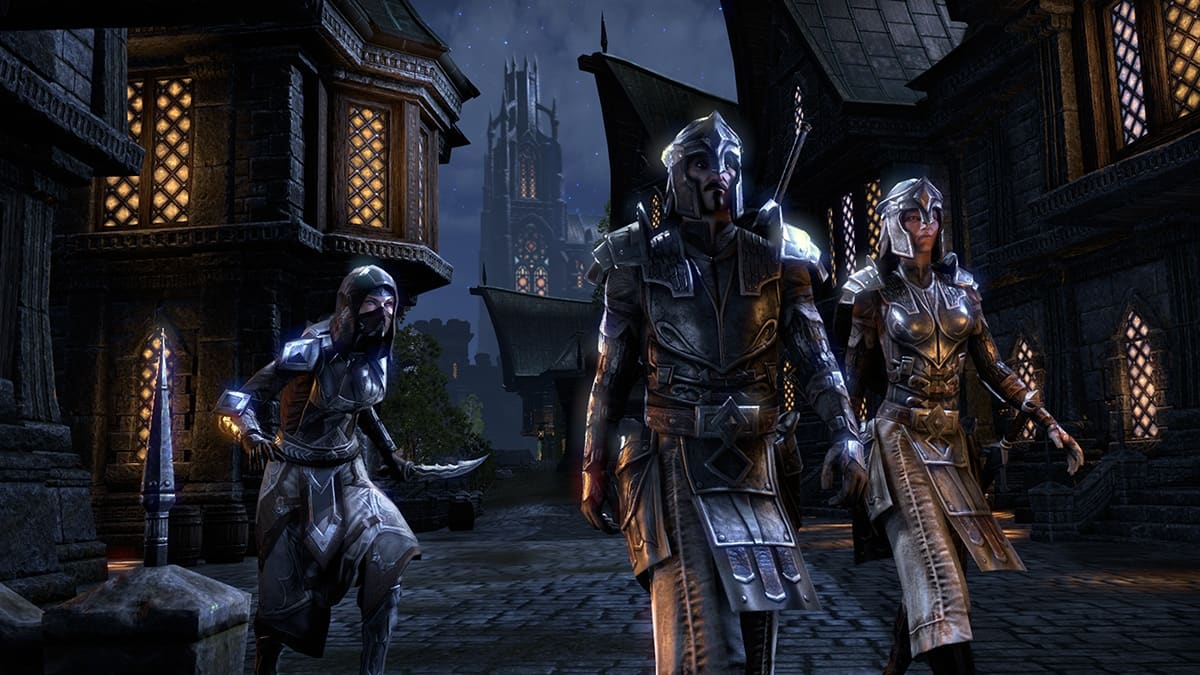 Blood will flow. A guild of assassins rises to power in Tamriel.
Complete with a new Dark Brotherhood passive skill line, gameplay and graphical fixes, and a fresh look at The Gold Coast, the new expansion will be packed with improvements of the base-game.
The expansion will feature:
Access to join the Dark Brotherhood and become an assassin.

Entry into The Gold Coast.

Explore the

the region home to the historical cities of Anvil and Kvatch.

A new passive skill line.

Hours of exciting new story content.

New repeatable activities. Complete daily bounty quests, contract kills, or sacrament quests.
Two new delves. Hrota Cave and Garlas Agea. Each one featuring their own distinctive challenges and rewards.

Two fresh world-boss encounters.

New gear and rewards inspired by the Dark Brotherhood. A new assassin personality. Three new item crafted sets, and two new costumes and venom dyes.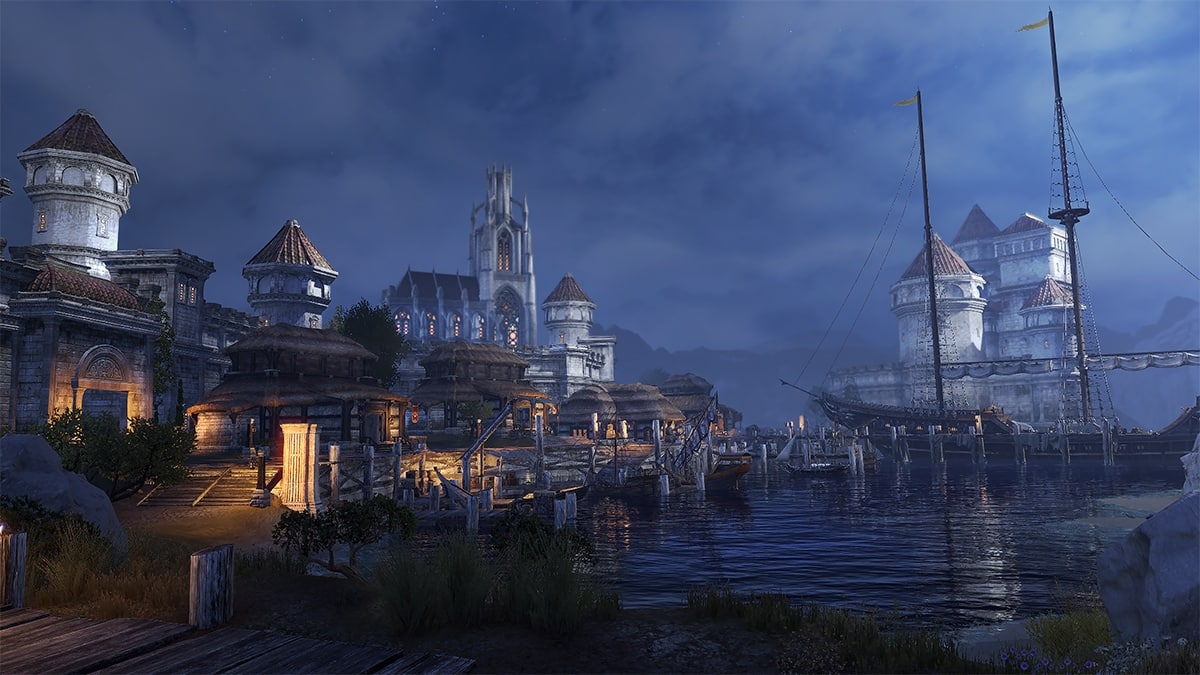 The last time we visited Anvil and Kvatch was in TES: Oblivion.
However, similar to other previous expansions, the expansion will also incorporate some features available to base-game owners.
The base-game patch will feature:
The removal of Veteran Ranks.
Poison-making. For those who want to be especially nasty to their enemies.
Toggleable nameplates.
Item locking. This will help prevent the deconstruction of some of your most valuable items.
Craft Bags. Will help you story a nearly unlimited amount of crafting materials.
Improvements and adjustments to Item Traits.
Performance improvements.

Combat and gameplay improvements.
Two new crafting styles. Abah's Watch is available from the large shipments of goods that the Thieves Guild distributes, and after completing heights, you'll be given the chance to use the highest standards of the Thieves Guild.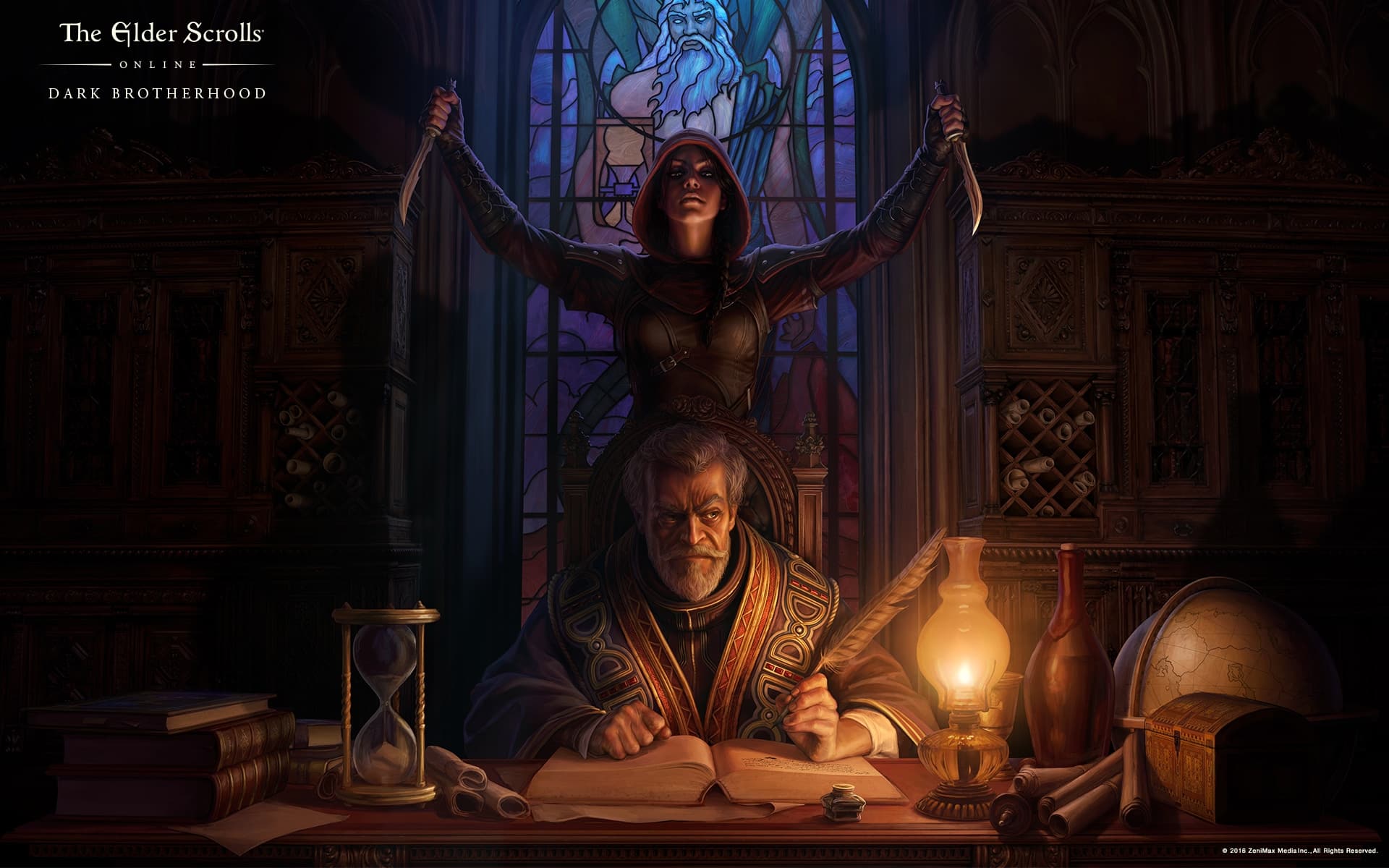 Your new goal is simple: make the Night Mother proud.
If there's one thing that I felt was missing from the online world of Tamriel, it was the Night Mother and her band of sneaky assassins. You can't have an Elder Scrolls world without your death-loving executioners.
The new expansion packs in a whole heap of features and is expected to make the online world feel more like the world Elder Scroll fans are so accustomed to.
Pick up the Dark Brotherhood DLC for PC/Mac on May 31, and June 14 for Xbox One and Playstation 4.
The Dark Brotherhood is waiting for you.
About the author