There just doesn't seem to be any rest for Link and Zelda these days. Earlier this year Hyrule Warriors Legend was released on 3DS, at the beginning of May The Legend of Zelda was inducted into the Video Game Hall of Fame at The Strong National Museum of Play in Rochester, NY, and now keen-eyed fans have noticed that the online retailer EB Games Australia has listed The Legend of Zelda Trading Card Game.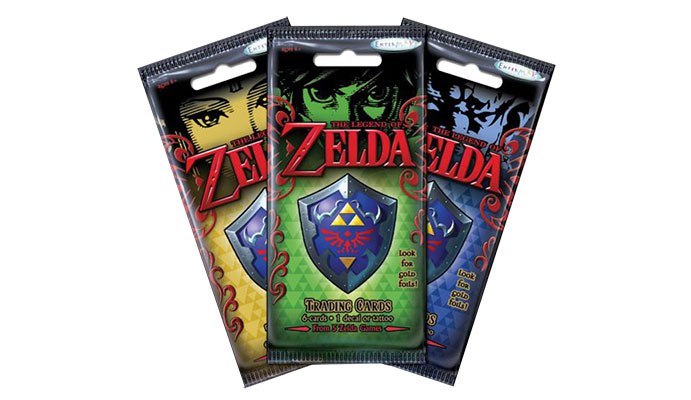 According to the website, the TCG will feature cards from Twilight Princess, Majora's Mask, A Link Between Worlds, Ocarina of Time and Skyward Sword. The Booster packs will contain six cards and one decal or tattoo while the Value Collectors Fun Box will include four packs of 6 random booster packs and one decal or tattoo, a Poster, and a collectors special edition pin.
The full collection of the 85 card strong game features:
Foil Cards
23 Regular Cards
8 Gold Foil Cards
12 Decal Stickers
9 Tattoos
The Legend of Zelda Trading Card Game will be available to buy starting June 30th. The Value Box will cost $20 AUD and the Booster Packs will be $6 AUD.
About the author