The Pokemon Company International recently released new information about Pokemon Home's features and subscription plans. The news comes ahead of its February 2020 launch for mobile devices and Nintendo Switch.
As we initially reported back when Home was first announced, the storage and transfer software lets players transfer Pokemon from Pokemon Bank on the 3DS, from the Pokemon Let's Go! games, and from Pokemon GO to the service.

Compatible 'mon can then be transferred to and from Pokemon Sword and Shield — but they cannot be transferred back from Home to Bank or wherever else they originated. Note too that Pokemon GO compatibility is still under development.
Pokemon Home offers a free version and a paid version, with the latter naturally offering more benefits such as additional storage and transferring critters from Bank. There are three different pay tiers depending on your needs and whether you just want to try it out.
30 days — $2.99
90 days — $4.99
1 year — $15.99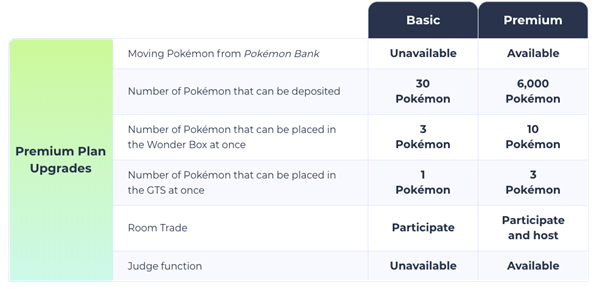 As the above breakdown shows, Pokemon Home offers a handful of other features outside transferring your Pokemon back and forth.
Wonder Box: Works like Wonder Trade and lets you put a Pokemon in a box to be traded with someone random from around the world
Global Trade System: Specify which Pokemon you want to trade and which you want to receive, then get matched based on your criteria
Room Trade: Create a room for up to 20 people to gather and trade together.
Friend Trade: Trade with those you've registered as friends in Pokemon Home
Home registers any Pokemon in your boxes to the National Dex and creates separate entries for different forms like Gigantamax and Mega-Evolution Pokemon.
However, there are some important differences between the mobile and Switch versions. Only the mobile version lets you check your Pokemon's strength and moves and only the mobile version allows trades. Yeah, we don't know why either.
The full announcement can be found here. Stay tuned to GameSkinny for more Pokemon Home news as it develops.
About the author