If you're behind on the LCS standings, be sure to check out the article from last week covering the EU and NA LCS Quarterfinals and the LCK Rounds 1-3.
Greetings, Summoners, from the Fields of Valoran! This week, Summoner's Rift bore witness to the ultimate victor of the 2016 LCK summer season. Additionally, the EU bounced back from technical difficulties, and the NA gave viewers another exciting round. Read on for a breakdown of this week's matches and standings.
LCK
This week saw the conclusion to the LCK Summer Season, and fans were not disappointed. KT Rolster challenged defending first place team ROX Tigers. The set lasted all five games in the Best of Five format — a constant back and forth.
The epic finale led to one crucial vie for Baron and this week's LCK highlight. Two hit points on Baron Nashor were all that stood between the teams and victory. Follow this link or skip to 5:20:58 in the video below to watch the play.
Ultimately, the victor and 2016 LCK Summer Split Champion is ROX Tigers.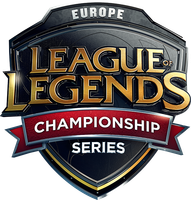 EU LCS
Last weekend saw a delay in the EU Quarterfinals. H2K and Fnatic's game was postponed due to technical difficulties in order to best maintain an equal chance between the teams. The set wound up being no contest, as H2K swept Fnatic to earn their place in the Semifinals against Splyce.
H2K vs. SPY kicked off the EU Semifinals, leading to a constant back and forth as H2K sought to keep their momentum from Tuesday and won Game 1. SPY refused to go down without a fight, snatching away Game 2. The set went back and forth, with H2K winning Game 3 and SPY taking Game 4. It came down to the final round, Game 5, where SPY claimed victory and a spot in next weekend's Final.
This week's highlight comes from Game 5 between Splyce and H2K. H2K's Ryu intervenes on a Baron and gets a Triple Kill, only to be taken down by SPY's Wonder on Gnar. With minimal health remaining, Gnar was rescued by teammate MikeyX on Tahm Kench. Follow this link or skip to 35:28 in the video below to watch the play.
The second match of the Semis was Unicorns of Love against G2 Esports. G2 took the early lead with Game 1, but UOL snatched Game 2. G2 refused to be denied, however, and won Games 3 and 4 to claim their place in the finals.
Next week, League of Legends fans will watch G2 Esports take on Splyce for the Summer Split Championship. Unicorns of Love and H2K will battle it out for third.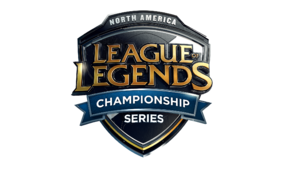 NA LCS
Immortals versus Cloud9 started off the NA LCS Semifinals, and had fans on the edge of their seats. IMT took the first win, but C9 refused to back down and quickly snatched both Games 2 and 3. IMT would not let them run away with the win, however, and snagged Game 4 to force the tie. Game 5 saw a contest of wills, but ultimately, C9 claimed their crown and a spot in the Final.
This week's highlight comes from Game 5 between IMT and C9. Immortals siege C9 under a turret, starting with an ult from Talia. However, C9 regain their momentum for the ultimate win. Follow this link or skip to 50:52 in the video below to watch the play.
The Semifinals ended with TSM against Counter Logic Gaming. Reigning first place TSM swept the match, sealing their position in the Final.
Next week, the NA LCS will crown a Summer Split Champion—TSM and Cloud9 will contest for the title, while Immortals will take on Counter Logic Gaming for third.
It all comes down to this, Summoners. I'll see you on the Rift!
About the author