Sleigh bells ring in the distance. Gamer's rage, but we won't listen. It's a beautiful site. We're happy tonight. Season events are coming 'round again.
December is here -- and you know what that means. Holiday events are back on our PC's and consoles this month with new winter and Christmas updates. It's time to dive back into those games we love and spend these cold days wrapped in a warm blanket with a steamy cup of coffee.
Let's warm up, boot up, and level up.
---
Monster Hunter World -- Winter Star Fest
Capcom is joining the festivities this year with their latest update for Monster Hunter: World, the Winter Star Fest. Log in each day between November 30 and December 17 for rewards, consumables, quests, costumes, emotes, and festivities.
Celebrate the season at the The Celestial Pursuit, which is decked with cascading lights and ornaments. NPC characters also don winter wear to match the holiday spirit.
Along with changes to the environment, you will find new gear for your hunter. Every day that you jump into the game, you will be gifted with Winter Star tickets. Gathering star tickets will allow you the craft the new Orion winter gear for your journey, along with adorable snowcat costumes for your paleco and sweaters for your pig, Poogie

If you missed special event quests throughout the year, you will now be able to seek them out again since the star fest is bringing back old and new quests for players. Be sure to keep up with the winter schedule here to avoid missing opportunities.
---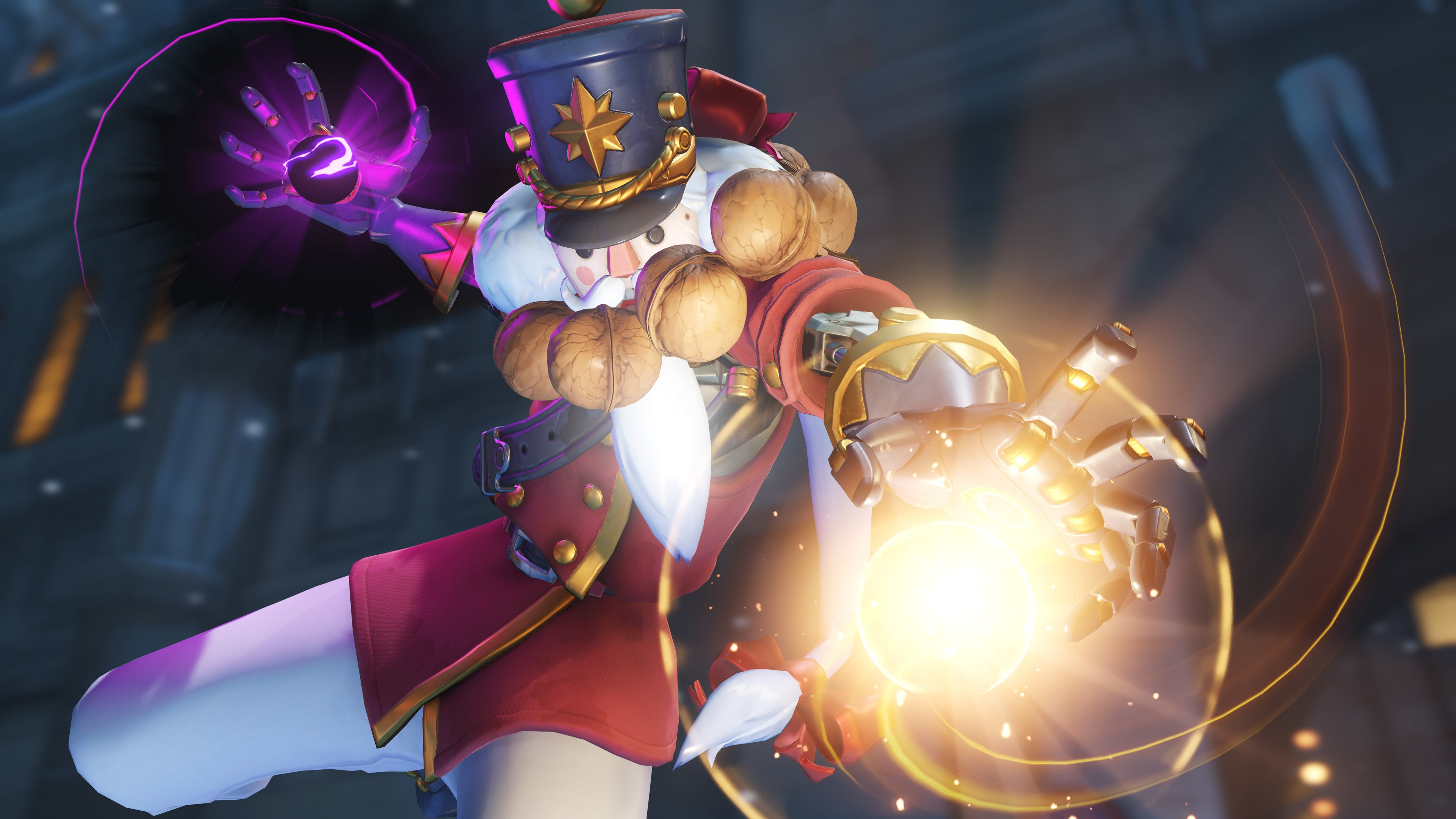 Overwatch -- Winter Wonderland
It's round three for Overwatch's Winter Wonderland event, so here's what you should expect as far as game modes, skins, loot boxes, and environmental map changes.
This update will be active December 11 to January 2, but for those of you who have added new game modes to your wish list, you may be disappointed.
The Overwatch team has expressed that they will not be adding new game modes for events this year and will instead bring back recurring seasonal game modes while focusing on new heroes and balancing current ones.
This means we will most likely be seeing "Mei's Snowball Offensive" on Ecopoint: Antarctica and 2017's "Yetti Hunter" on Nepal return to the arcade for the winter season.
However, some of the maps will be adjusted to fit the holidays. The locations that will be festive and decorated with snow, lights, and trees this year include Blizzard World and King's Row.
Along with these game modes and environment changes, be prepared for new legendary and epic skins, one of which Overwatch has already announced as Zarya's Snowboarder Legendary skin, equipped with furry bear hat and tail.
This year's previous Halloween Terror event brought with it nine new skins, so players can expect a similar turnout for 2018's Winter Wonderland. Loot boxes are also bound to contain seasonally themed sprays, emotes, highlights, and voice lines.
---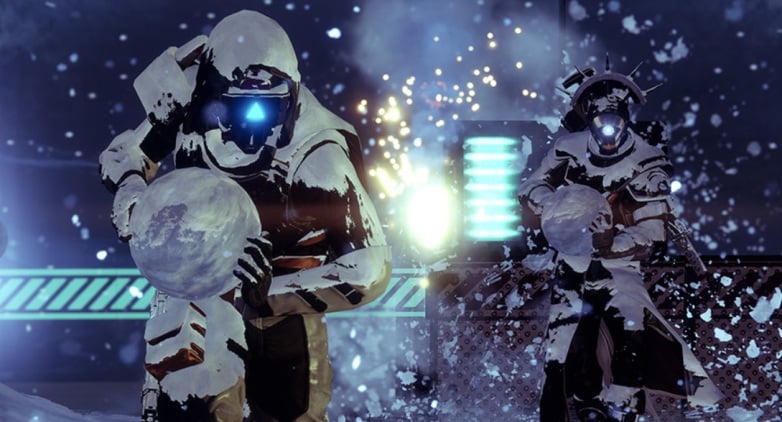 Destiny 2 -- Dawning
Destiny 2's Dawning event will be returning once again this year, but at a later time that it's previous release.
The official start date will be December 11, but no end date is currently in sight. You'll find the farm and tower decorated, Dawning engrams, game modes, and quests.
Though there are few announcements on what to anticipate in this year's Dawning event, there may be returning game modes and content. Be sure you check into the Crucible once the event is released because the developers may bring back last year's Mayhem PvP mode, which lowered cooldowns for intense and fast-paced matches.
Another added feature were snowball fights. It is likely you will be able to pummel your friends and enemies with snowballs both inside and outside matches.
New quests and milestones usually come with the winter updates, and though there are no official announcements on what they could entail (outside of confirmed powerful gear drops), rumors suggest it could be centered around Eva Levante.
Rewards and engrams for the crucible, strike, and quests are bound to contain themed armor, weapons, shaders, and more.
---
Fortnite -- Winter Royale: Season 7
Winter Royale will officially dropped on December 6 and the seventh season has brought all sorts of holiday-themed themed content. Remember, however, this content comes at a price. You must purchase the battle pass for exclusive tier content, primarily skins.
Some of these new skins include:
Srg. Winter -- A ripped and battle worn version of santa
Yetti -- A blue skinned monster with white fur and crossed eyes.
Pajama -- A burger onesie complete with slippers and a googly eyed hood.
Lynx -- A legendary sleek cat suit.
The Ice King -- Another legendary skin of a cloaked man with glowing blue eyes and icy boots.
Once jumping from the bus with your new skin and gear, you'll find the map coated in snow and ice to fit the season.
---
Rocket League -- Frosty Fest
No official announcements have been made regarding Rocket League's Frosty Fest. However, last year's event ran from December 11 to January 2, and it brought all sorts of antennas, toppers, wheels, rocket boosts, and decals.
Playing various matches, including hockey, rewards players with snowflakes, used to obtain new holiday content.
While we wait for the Frosty Fest to return, we can still look forward to the recent Rocket Pass 2 announcement, which will be available starting December 10. Buying a premium upgrade for this pass ($9.99) will include the new Artemis Battle-Car.
---
Killing Floor 2 -- Twisted Christmas: Season's Beatings
Killing Floor has tons of new content for its players this season with Season's Beatings.
Play as killer Santa Clause as you slice through zeds and take on Krampus to reclaim your workshop on the new map Santa's Workshop.
You can also fight the crowds of Black Friday zeds in the new map Shopping Spree. On top of that, use an arsenal of new weapons which include Krampus Battle Axe, M32 Grenade Launcher, Fire Axe, and the Road Redeemer.
Oh, and did we mention that the one and only Gary Busey voices Badass Santa? That alone is worth checking out.
---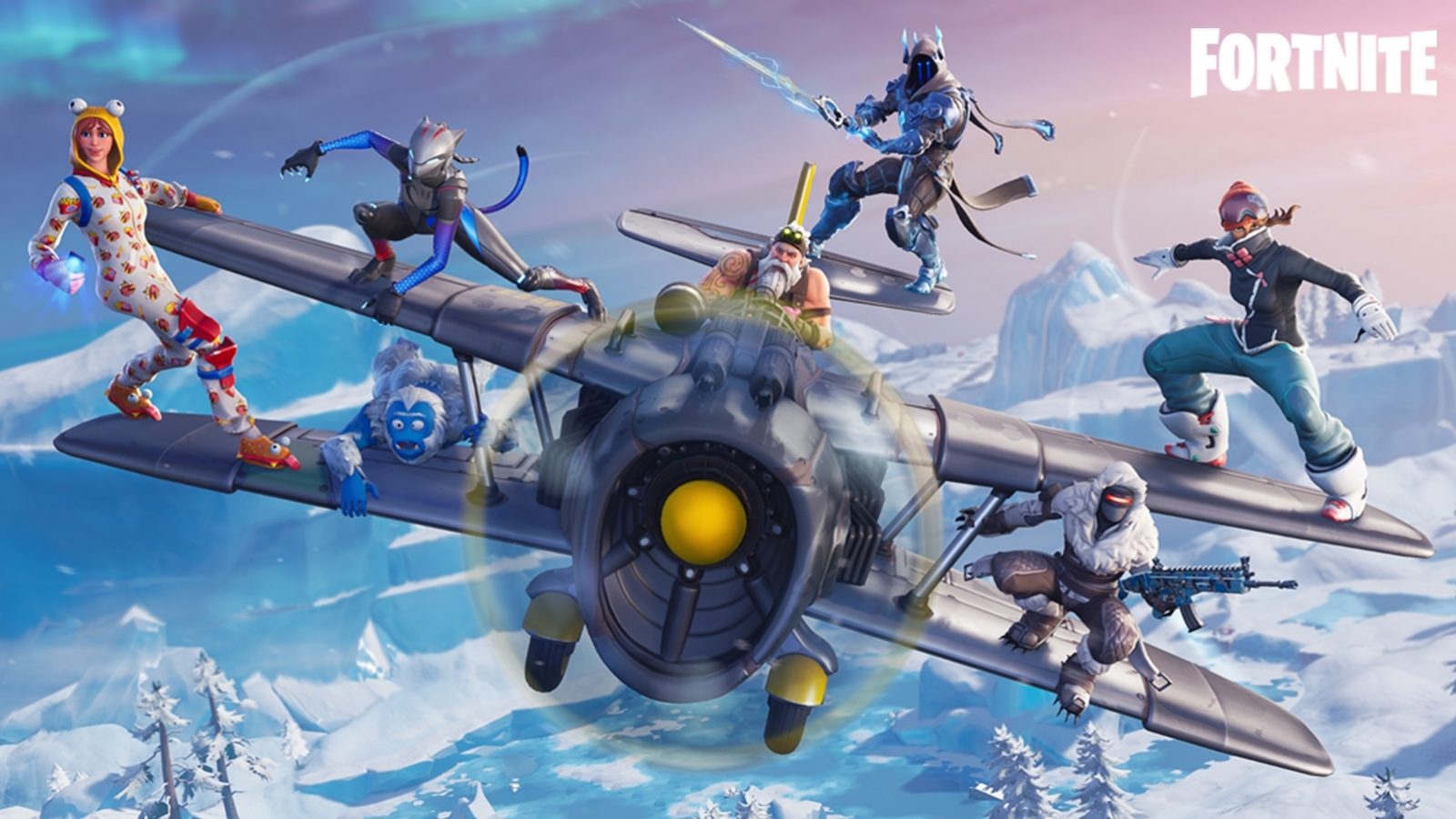 This month will be filled with all sorts of new content for you to enjoy, so be sure to celebrate the season by playing with your friends this month while these additions are available.
We'll be keeping an eye out for more announcements from developers as new holiday events arise, so check back for further updates.