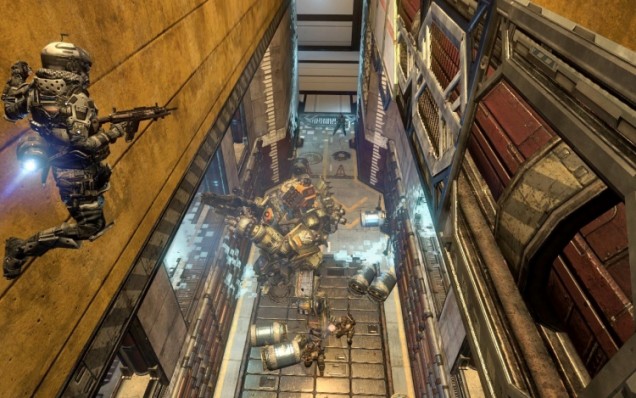 Observe the Digitalialis Titanfallenius in its natural cybernetic habitat.
---
Spectres have déjà vu as they are artificial intelligences inside of artificial machines demonstrating artificial artificial intelligence.
---
No lightcycles, but there is a Titan playing hide and go seek in the background.
---
These contradictory directional arrows brought to you by Alice in Wonderland.
---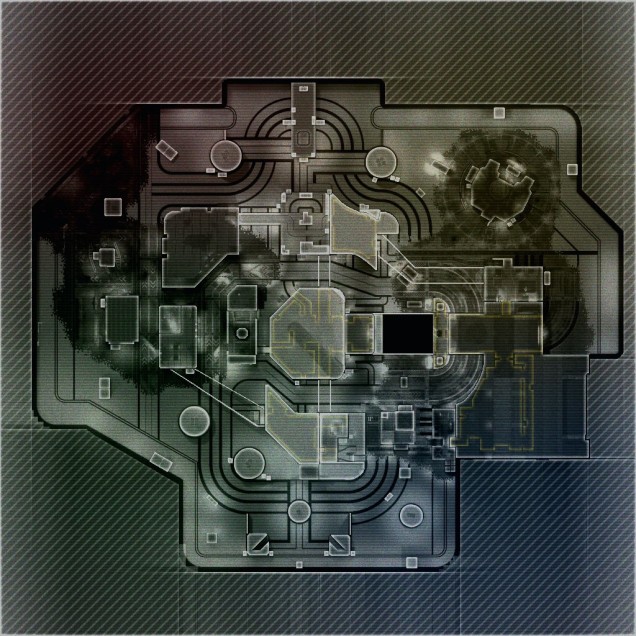 Here's a topdown view of the whole map. If you look very closely, you can finally find where Waldo's been hiding all these years.
---
Bonus one! On their days off from shooting people, Titans work as low-rent security guards.

(Source for this image: Game Informer)