Violence in video games is one of the biggest sellers in the interactive entertainment marketplace and a concern for some parents. Cyanide Studio's latest video game, Styx: Master of Shadows, has the RPG excitement and mayhem gamers find entertaining and fun, and that parents find disturbing. Just one of a host of new video games for PC gamers, players walk in the shoes of Styx, the first Goblin to walk the Earth, and an expert in the dark arts of stealth, theft, and murder.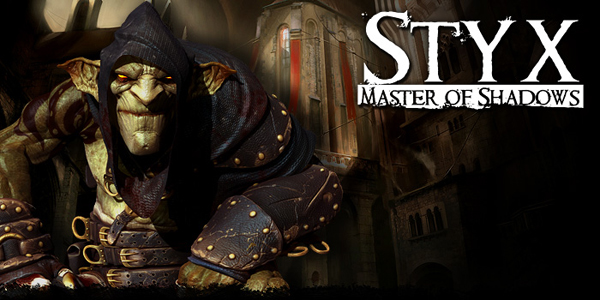 Styx: Master of Shadows challenges gamers to infiltrate the Tower of Akenash and gather valuables and information about Styx's true origins. Players complete fun and entertaining missions as they fight through amazing and immense levels, while defeating challenging foes and figuring out head-scratching puzzles along the way. Adventurers explore an open world, where choice changes fate and ultimately determines Styx's destiny. If you're a parent concerned about violence in video games? Check out the first official screenshots of a title some expect will be one of the top video games for the PC here.
The level of violence in Styx: Master of Shadows is average, but Styx learns unusual skills as gamers progress through levels of the game. Styx also gains new moves and weapons as his adventure unwinds and extraordinary abilities players need to succeed. Explore every inch of each level to discover clues to a hidden and troublesome past, while you liberate valuable artifacts from the Tower of Akenash. Use stealth and intelligence to defeat the tower guards and walk away knowing who Styx really is. If stealthy violence in video games is the interactive entertainment you want? Give one of most anticipated video games for PC gamers a try. You could be a master assassin and thief.
About the author