Having been revealed at the PlayStation Experience 2016, and to be the first Uncharted game to not feature series protagonist Nathan Drake, Uncharted: The Lost Legacy will launch on August 22 2017 in North America for $39.99 USD, $49.99 CAD and in Europe the following day.
The game focuses on returning characters Chloe Frazer and Nadine Ross who first appeared in Uncharted 2 and 4 respectively. The first ever stand alone release for the series, The Lost Legacy will be as rich as a full game, with a complete story and cinematic cut scenes.
As mentioned before, the release will be a first for the series while it tries to refocus the story of Uncharted from protagonist Nathan Drake to the supporting characters surrounding him. The two new protagonists will likely act in a similar manner to Victor Sullivan and Drake, and share similarities with their goal to capture the Tusk of Ganesha in India — but we will find out for sure on August 22. On December 3 2016 Naughty Dog stated:
When we began to plot out the story and our vision for the game, we realized we were building something more than an extension of Uncharted 4, and instead, a standalone story in the Uncharted universe. We wanted this adventure to feature all of the hallmarks of the series, from cinematic storytelling set within exotic destinations, to dynamic combat and intricate puzzles.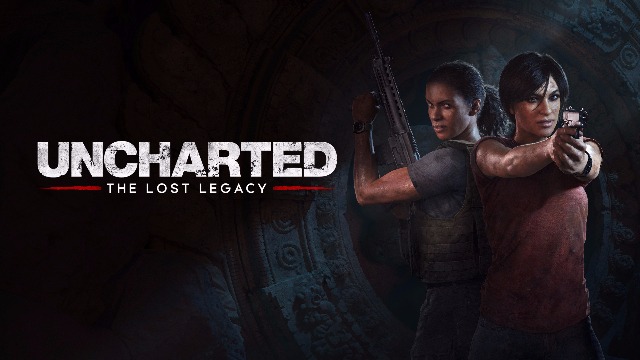 The future of the franchise could be spelled out by the direction and fan reception of the game as it will differ from the usual main story outlook but still hold most elements of the series. For instance the new standalone will take place in India but still take pieces of religion, in this case Hinduism, to influence the game's art, puzzles and more.
Unlike Drake, Chloe has been said to be less of a brawler and more stealthy in her approach. Drake, who usually falls into scenarios and trouble will be flipped with Chloe, a treasure hunter, looking for the danger.
The game itself will be available for digital download as well as physically in stores, and players who have Uncharted 4 Digital Deluxe Edition or the Explorer's Pack, will get Uncharted: The Lost Legacy as a download at launch. This is bundled for those who pre-order with Jak and Daxter: The Precursor Legacy on PS4.
About the author