Earlier this week, EA asked Anthem fans to assist in resolving an issue that was causing the game to fully crash the systems of some PlayStation 4 players. Apparently, this call for help has borne fruit, as BioWare has announced that the problem will be solved with an upcoming patch.
Specifically, the developers have reportedly isolated "several causes" for the PS4 crashes, and they will be addressed with an update scheduled for March 12.
For players that encounter the issue when playing Anthem prior to the patch, it is recommended that they manually restart their PS4s.
It has been stated that this can be done "without risk," and BioWare's head of live services, Chad Robertson, claims that the company has not encountered a single instance of a console being bricked, or rendered inoperable, by a crash. Robertson continues by requesting that players that are "experiencing anything different" contact EA's support.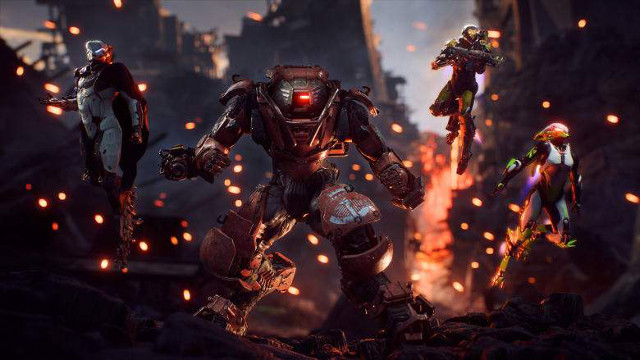 Crashes are not the only problem BioWare is looking to address with the March 12 update, though, as a recently discovered bug with the Level 1 Defender Rifle is set to be squashed as well.
This bug is currently causing the beginner gun to deal significantly higher damage than intended, higher than even end-game masterwork weapons, and its discovery was met with notable frustration amongst the community.
Additionally, the update will be BioWare's second adjustment to the game's loot system. Announced alongside the first loot-focused update, which changed the way inscriptions are applied to weapons, this new patch will remove common and uncommon items from Level 30 drop tables. It will also buff masterwork weapons.
Furthermore, the patch will bring back random and quickplay Strongholds, will allow players to begin expeditions from anywhere in Fort Tarsis, and will change respawn timers to 30 seconds. The Mark of Ruin component will also be fixed.
While Anthem debuted at the top of the UK charts, its physical sales have been markedly low. The scope of this upcoming patch does suggest that BioWare is committed to trying to turn things around for its new looter-shooter, but it remains to be seen if its time has passed.
Details on Anthem's March 12 patch were revealed on a recent livestream.
About the author