It appears that the Square Enix Europe and Just Cause Twitter accounts have been hacked.
Currently taken over by a group known as #cyberwolfgang, the accounts are presenting nonsensical tweets, along with harassing other game companies, and spouting general racism into the internet void.
While it appears that only 2 accounts have been hacked so far, time will tell if other accounts handled by Square Enix staff will also be taken over.
Cyber Wolf Gang have been known to hack other accounts in the past in the past, including British pop singers Liam Payne and Cheryl Fernandez-Virsini.
Thankfully, at the time of writing, Square EU's account has been locked, giving the hackers no access, only Just Cause remains fully hacked for the time being, but other accounts may be at risk.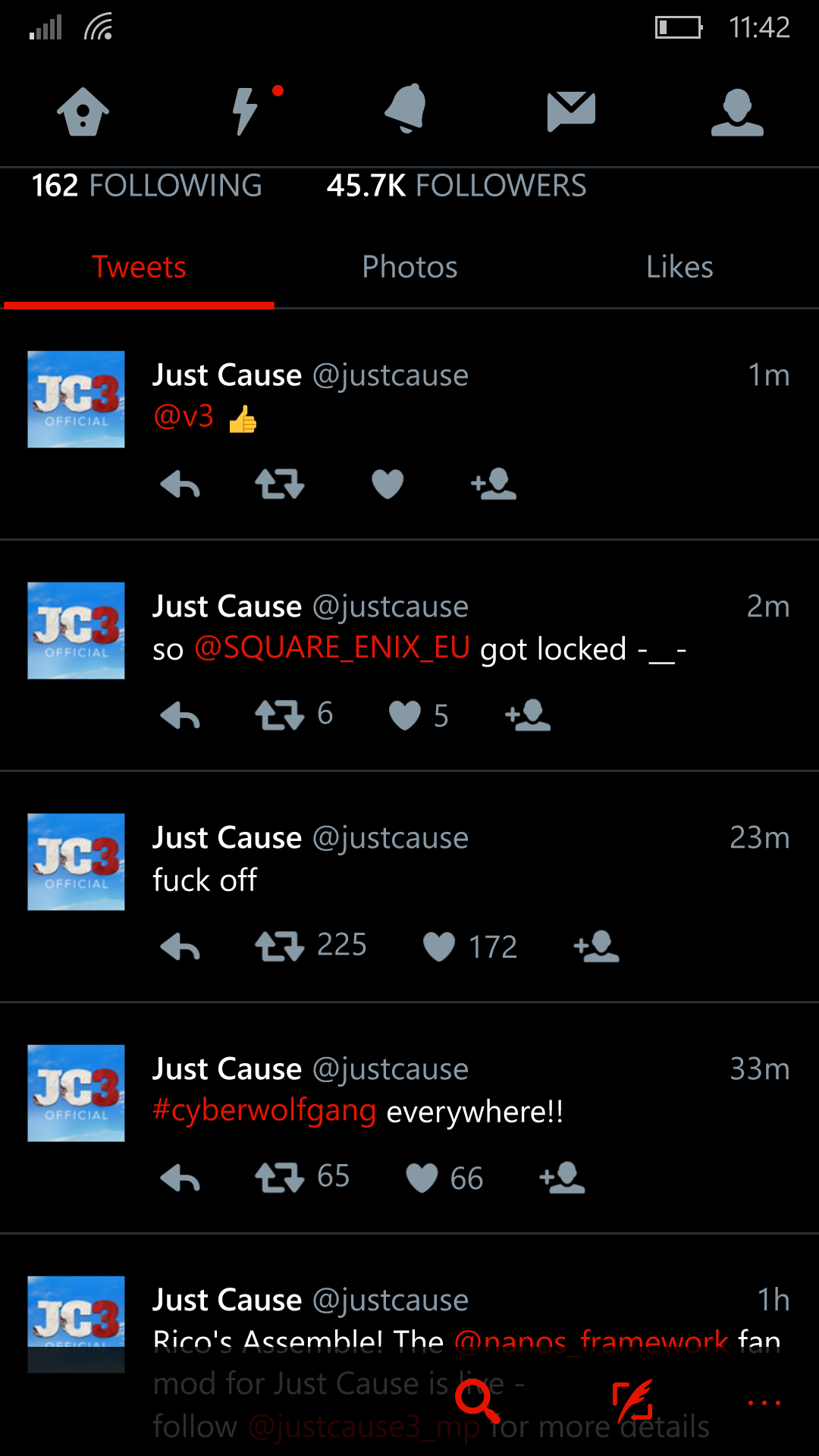 Will the hacker's reign of terror continue? Or will Square take back what's theirs? We'll keep you updated as this story develops.
Update: Square have managed to regain control of their Just Cause Twitter page, while Square Enix EU remains locked. Here's hoping they can gain back control in the foreseeable future.
About the author