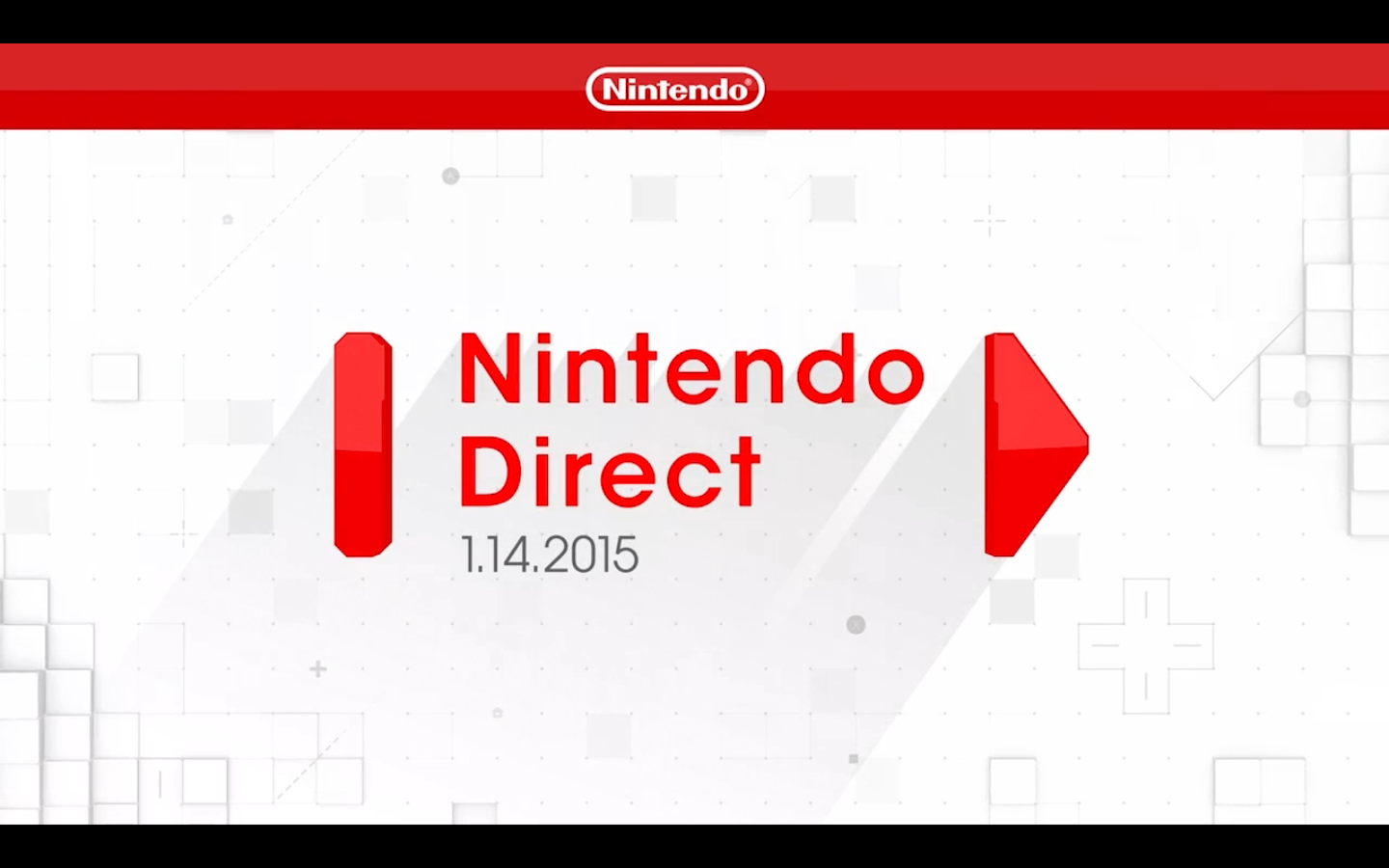 Early this morning we were treated to the first Nintendo Direct of 2015. The online presentations have become quite the event thanks to Nintendo using them as their primary platform for big announcements and updates, even being used in lieu of a traditional E3 press conference for the past two years. You can watch the whole thing here.
Now, what if you don't have time to sit down and watch a 45+ minute presentation? We're all busy people with important things to do. I mean, your Captain N DVDs aren't going to marathon themselves!
You don't have to worry about missing out on the big news because I've got you covered. Here are the five things you need to know from the January 14th Nintendo Direct presentation.
---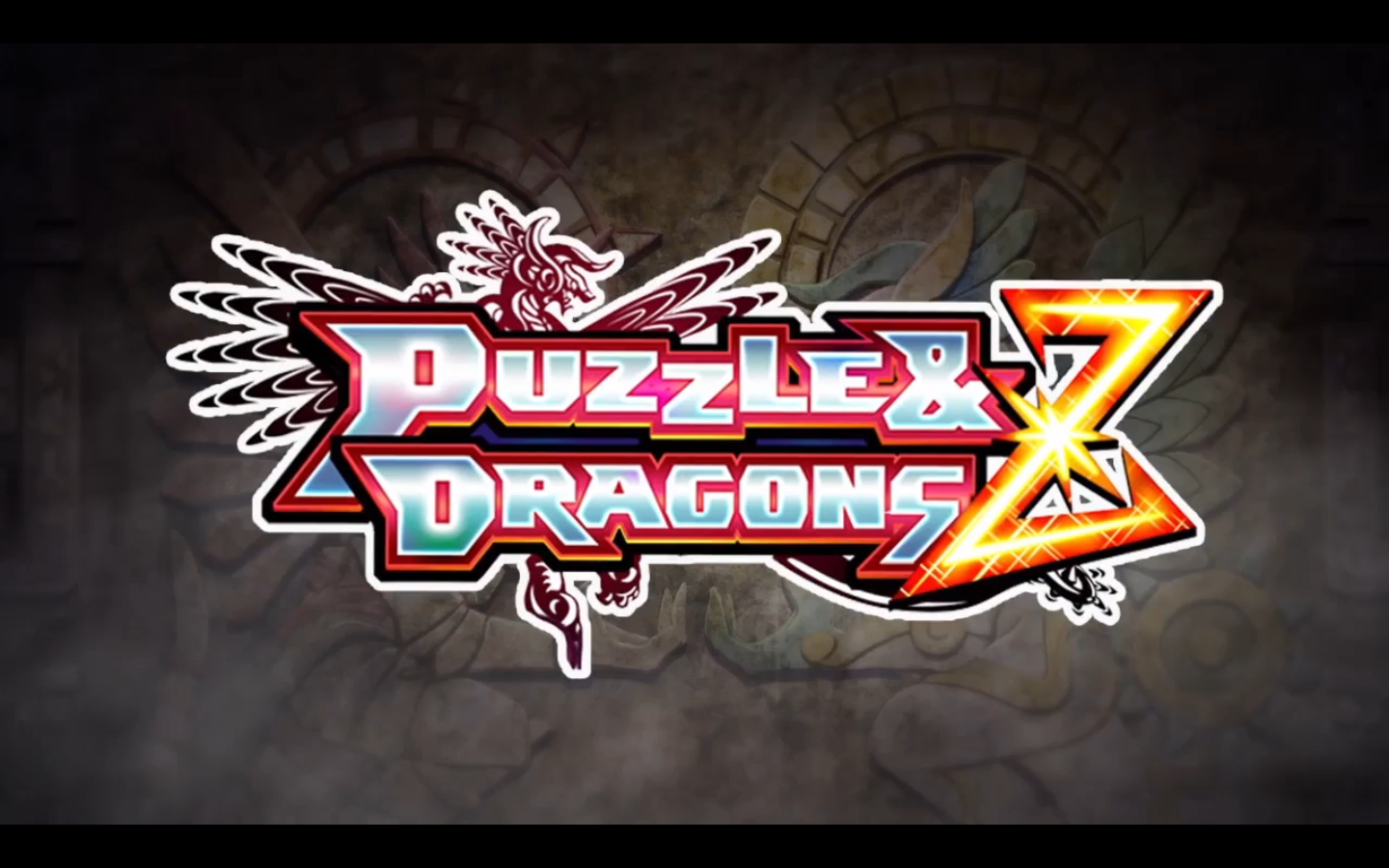 New Game Announcements
Nintendo loves to start and end these presentations with a bang, which is why we started with the first trailer for the new Fire Emblem title currently known by the catchy name of "The Latest in the Fire Emblem series" (pretty sure that'll change before launch).
It'll be created by Intelligent Systems and have character designs by Kozaki Yusuke, both having worked on "The Previous in the Fire Emblem series" aka Fire Emblem: Awakening. The story, however, is being handled by accomplished manga author Shin Kibayashi. He's the guy responsible for the popular manga series GetBackers and a slew of mystery mangas.
They also announced the American release of Puzzles and Dragons Z, a game which has already sold more than 1.5 million units in Japan. Imagine a JRPG that uses a Bejeweled/Tetris Attack style battle system all being presented like an episode of Beyblades and you have the basic gist of what Puzzles and Dragons Z is all about.
The game is coming bundled with Puzzle & Dragons Super Mario Bros Edition, which is basically a Mario skin over the P&DZ gameplay. There is also a Pokemon version coming out called Pokemon Shuffle, a free-to-play eShop title that has limited moves and a lives system that takes real time to recharge like Bubble Witch Saga 2. The fact that Nintendo is promoting this game using not just one, but two of their most popular IPs is proof of how bad they want Puzzle & Dragons Z to catch on in the USA.
Fire Emblem did not have a release date announced while Puzzle & Dragons Z is set for a May 2015 release.
---
So Much Amiibo News
It's been no secret that Amiibos have been a huge hit in America and it looks like Nintendo has noticed. The basic rundown is that we're getting a ton more new Amiibo, way more Amiibo functionality in games like Kirby and the Rainbow Curse and Mario Party 10, and the re-release of the ultra-super-mega rare Marth Amiibo.
If you want more details, our very own Esteban Padilla put together a fantastic summary of the latest Amiibo news. I highly recommend it.
---
New Nintendo 3DS XL is Coming Stateside
This was the announcement we all saw coming thanks to both common sense and retailer leaks. The New Nintendo 3DS XL (The smaller version isn't coming to North America) is more than just a minor upgrade. It comes with a C-Stick similar to the GameCube controller, Face Tracking 3D technology designed to allow you to see the 3D effect from multiple angles, Amiibo support, and a more powerful processor. (Check out Pierre Fouquet's piece detailing the New Nintendo 3DS features.)
I haven't gotten my hands on one yet, but from a purely technical standpoint it looks like a serious consideration for 3DS users wanting to upgrade. It's currently set to release in a black version and a red version (just in time for Valentine's Day). However, those aren't the only two versions that will be releasing... Next slide!
---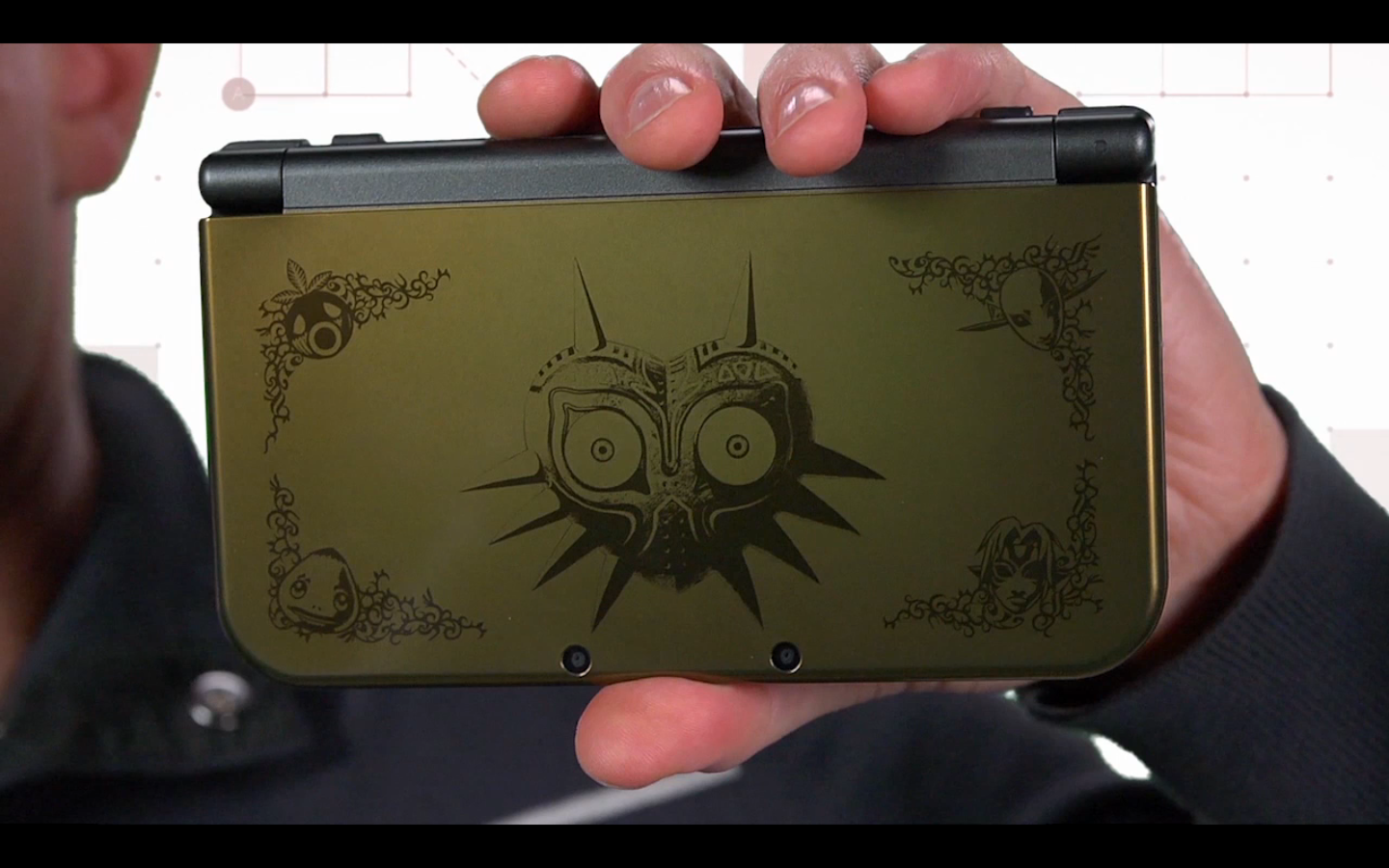 New Nintendo 3DS designs
The New Nintendo 3DS system is getting a couple of really cool skins that are coming out and should definitely be considered if you plan on picking up a New Nintendo 3DS.
First up there's the GameStop exclusive Monster Hunter 4 Ultimate 3DS. It's an absolutely beautiful looking system that comes pre-installed with Monster Hunter 4 Ultimate. It's honestly so good looking that I'd consider purchasing it even though I'm not really a Monster Hunter fan. Preorders are available now.
The big one, however, is the Majora's Mask 3D 3DS pictured above.
Word is that the GameStop preorders for that system sold out in an hour, but luckily it isn't a GameStop exclusive. Unfortunately, the system doesn't actually come with a copy of Majora's Mask 3D, it's just the system on its own. If you want one of these, you better keep a close eye on places like Amazon and hope they can get their hands on this one.
---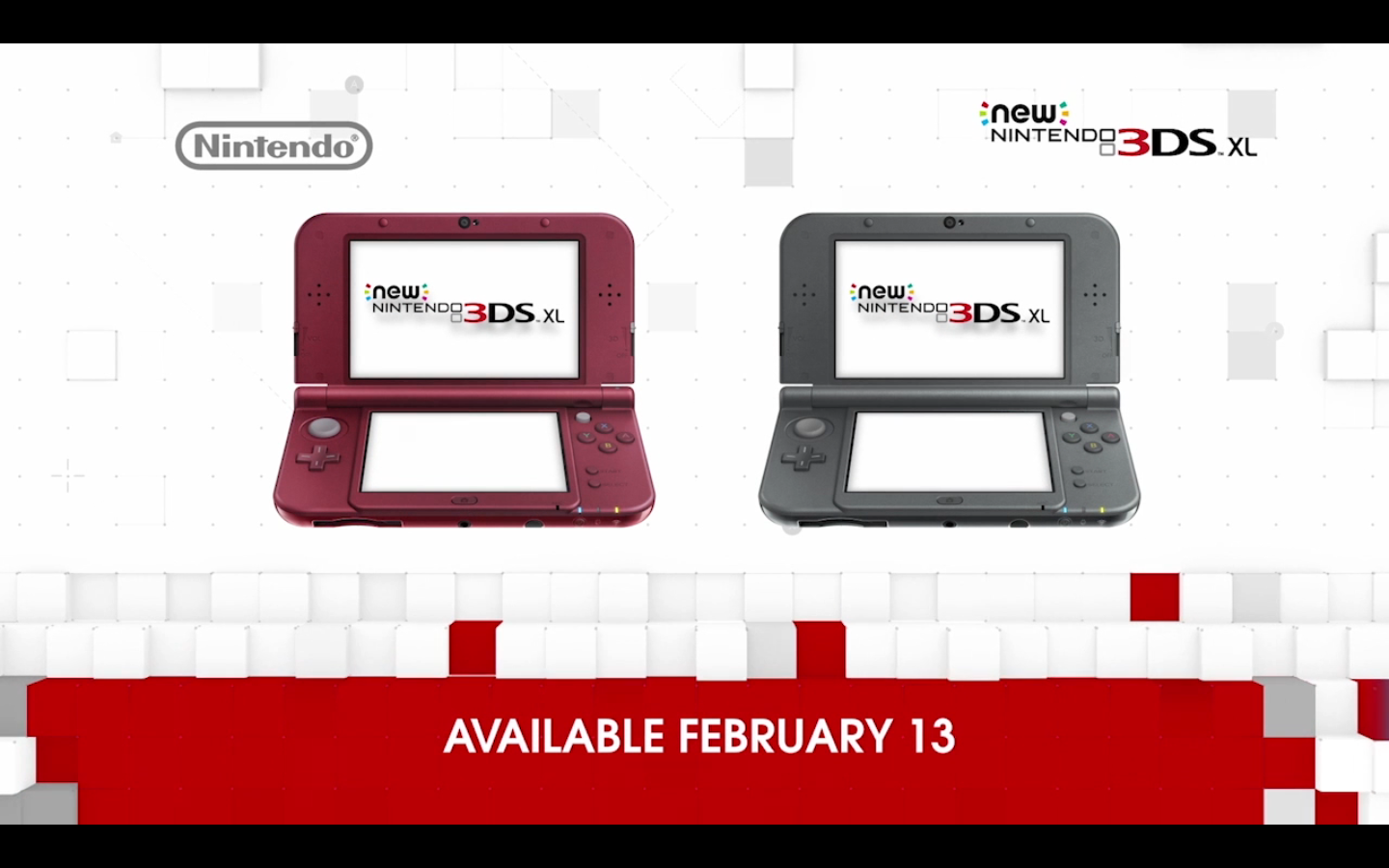 February 13th Will Leave Wallets Empty
Nintendo is seemingly releasing everything 3DS related on Friday the 13th. Luck is for the weak.
Yes, on February 13th will see the release of all the New Nintendo 3DS XL versions (black, red, and Majora's Mask 3D, and Monster Hunter 4 Ultimate), Majora's Mask 3D, and Monster Hunter 4 Ultimate with Pokemon Shuffle and the second wave of Amiibo figures coming around the same time. February will also see the launch of Kirby and the Rainbow Curse for Wii U on Feb. 20th. This is going to be a very, very big month for Nintendo.
This Nintendo Direct was all about the mobile market, hyping not only its new games, but its brand new 3DS model as well. It's clear Nintendo really sees the New Nintendo 3DS XL as an important piece of hardware by giving it two huge launch titles and rushing to get more 3DS Amiibo support out the door quickly. It'll be interesting to see how many make the upgrade.