All it takes is one rumor or hint of speculation to get people crazy. This will always be true in the sports community, where a simple mention of 'EA football' or 'Xbox baseball' is enough to make blood pressure skyrocket.
And lately, the mention of a 'January Gauntlet' for EA Sports' Madden NFL 17 has football fans excited and curious.
Some are speculating that the 'January Gauntlet' could be an updated version of the regular Gauntlet which might feature snow, new levels, and boss battles. But others think it's an early tease of something far more complex.
Unfortunately, things right now appear to be this simple: the January Gauntlet is just more challenges to Madden Ultimate Team, not the Gauntlet Challenge mode available offline.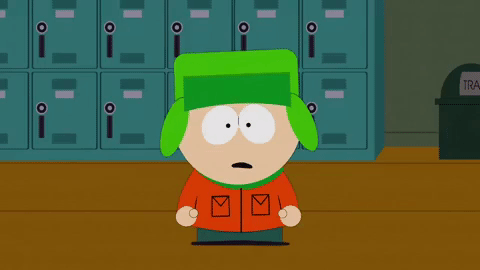 For those unfamiliar with Ultimate Team, it's essentially a card collecting mode that children use their parents' credit cards to buy the best cards for and then make pack opening videos allows players of the past to play with current players — hence the term ultimate.
First introduced as a DLC pack for Madden NFL 10, Ultimate Team has easily become the game's most popular mode. As a result, EA creates a new 'gauntlet' for Ultimate Team each month that consists of 60 solo challenges — 20 each in passing, rushing, and defensive categories — with the reward being an exclusive MUT card.
December, for example, had a 91 overall Rob Ninkovich as its special card.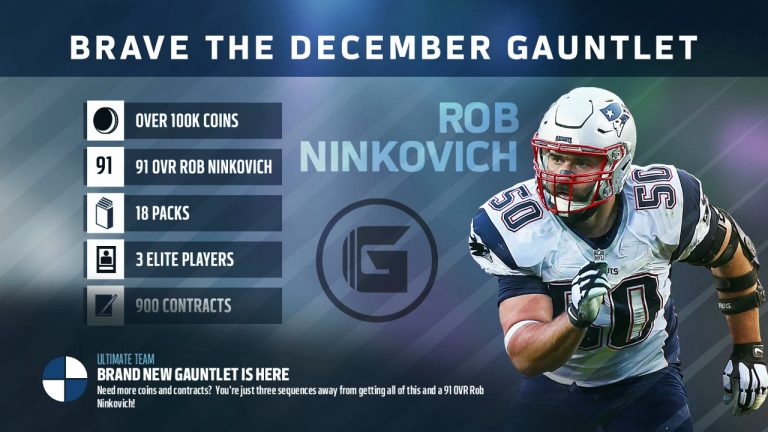 As they continue through the challenges, MUT players will also earn coins and up to 30 packs for their Ultimate Team.
At the time of this article's writing, no particular card for the January Gauntlet has been announced. With the playoffs starting Saturday, January 7, fans may want to expect some of these postseason-bound NFL players to be in the running.
Ezekiel Elliott, RB, Dallas Cowboys
Dak Prescott, QB, Dallas Cowboys
Tyreek Hill, WR, Kansas City Chiefs
Damon Harrison, NT, New York Giants
Taylor Gabriel, WR, Atlanta Falcons
Khalil Mack, DE/LB, Oakland Raiders
Those who believed the January Gauntlet to be an update to the regular Gauntlet mode will likely be disappointed. Introduced in Madden NFL 15, The Gauntlet is part of the 'Skill Trainer' mode, but with a 40 level challenge that mixes teaching basic NFL plays (i.e. a touch pass or aborting a play action) with humor and boss battles.
After the mode was first introduced in 2014, EA's Danny Doeberling told GameZone:
"With an established brand that tries to capture authentic football, you have to be creative when it comes to doing something out of the ordinary. This started as a side project for us and people were having so much fun with it, we knew we had to get it in the game."
Doeberling added:
"Our hope is that increasing a player's football IQ will help make you not only a better Madden player, but also a more knowledgeable football fan in general."
Immediately after, The Gauntlet became a popular challenge video for YouTubers, both those who played Madden for the gameplay and those who simply gleaned what it had to offer. Still, it was clear that only the best of the best could really have true success on this mode…
The speculation of updates to the Gauntlet mode may have been a result of both optimism and not being aware of the monthly MUT Gauntlet. Madden's past history with updating game modes as the year goes on could potentially have contributed, as longtime fans will remember that Ultimate Team was a January 2010 addition to Madden NFL 10 and did not come with the initial release.
In short, there are no plans that we know of in the near-future for Madden NFL 17 to update the regular Gauntlet mode. The monthly gauntlet you will see on Twitter and in-game refers to Ultimate Team, not the Skill Trainer.
Keep it tuned to GameSkinny for any additional news on the January Gauntlet, including who the special card will be.
Do you play Madden Ultimate Team? Will you be playing the January Gauntlet? Make sure to let us know in the comment section below!
About the author