Star Wars Battlefront 2 is getting a digital Celebration Edition on December 5. It will release on the PlayStation 4, Xbox One, and PC.
The Celebration Edition will include the Battlefront 2 base game plus all past and future paid content. It will retail for $39.99. This is all ahead of The Rise of Skywalker content coming in Battlefront 2 over the next month.
Hard to see, EA's intentions are. Once upon a time, Star Wars Battlefront 2 was basically dead in the cold of space, hobbled by EA's inscrutable decision to lock important content behind paywalls. After sizeable backlash, EA changed its mind on paid content and made Appearances and Poses the only paid material.
Having said that, there is still a sizeable audience for BF2 more two years after release, with thousands of players still battling it out in a galaxy far, far away.
Battlefront 2 Celebration Edition Content
The Celebration Edition lumps two years of content in a bargain-priced package. The caveat is that you need PlayStation Plus or Xbox Live Gold to update the game and receive the new content.
Here's everything Battlefront 2 Celebration Edition will include:
Base Game

Including all past and upcoming free game updates as they release

More than 25 Hero Appearances

Including six Legendary Appearances, plus one Appearance each for Rey, Finn, and Kylo Ren inspired by Star Wars: The Rise of Skywalker, coming December 17

More than 125 Trooper and Reinforcement Appearances
More than 100 Hero and Trooper Emotes and Voice Lines
More than 70 Hero and Trooper Victory Poses.
Those who already have the base game can upgrade to the Celebration Edition for $24.99.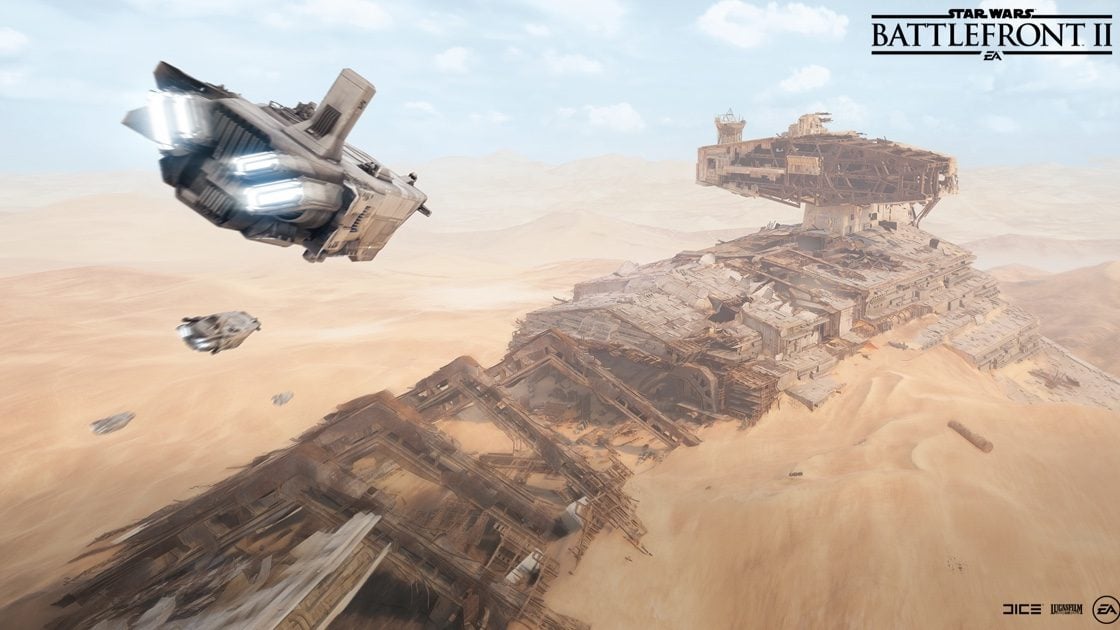 Battlefront 2 Rise of Skywalker Content
Star Wars: The Rise of Skywalker content is also coming to Battlefront 2, bringing Jakku and the film's new jungle planet to the Co-Op Rotation. There will also be four reinforcements from the sequel trilogy era and new Hero Appearances from TRoS.
In January, Jakku and the jungle planet join Capital Resistance, featuring the Resurgent-Class Star Destroyer and the Resistance's MC85 as massive targets to take on. More importantly, BB-8 and BB-9 will be new playable Heroes.
—
It's safe to say Battlefront 2 has moved a bit beyond the original state we found it in after it launched. Whether the Force stays strong with it or EA turns back to the Dark Side remains to be seen, so stay tuned to GameSkinny for more Star Wars Battlefront 2 news as it develops.
About the author