Were you prepared? Today, August 9th, marks the next step in the World of Warcraft: Legion pre-launch event. Demon Hunters, Broken Shore, and Invasions have all gone live on World of Warcraft's servers. As long as you have pre-purchased Legion digitally through Battle.net you will have access to all of these features, with some minor restrictions.
In order to begin playing as a Demon Hunter, you must have a character that is at least level 70 on that particular realm. This is not much of a setback, however, seeing as pre-purchasing Legion offers you a one-time boost for any character to level 100, allowing you to bypass the requirement with ease. Once that requirement is met, you simply need to return to the character select screen and create your new Demon Hunter. It is worth noting that this requirement must be met on every realm you wish to play Demon Hunter. This means that if you have friends on several different realms with whom you would like to play Demon Hunter with, you'll need a level 70 on each of those realms.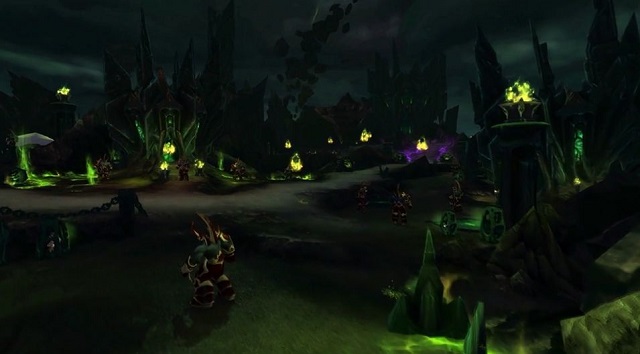 Broken Shore also has a prerequisite for entry. In order to begin the quest leading you to Broken Shore, you must be playing a character of at least level 98. This is, once again, not a problem for players who have pre-purchased Legion and used their free level 100 character boost. However, it is worth noting that freshly created Demon Hunters will not participate in this part of the event. Demon Hunters will receive their own story and quests to teach them about their character and get caught up on the events transpiring at the beginning of Legion.
There is a way for even low level players and players who have not pre-purchased Legion to participate in the fun. Demon Invasions have begun popping up all over World of Warcraft. These invasions are available to everyone who is at least level 10, however it is recommended you be at least level 70. You can find the invasions in the following zones around Azeroth.
Azshara
Dun Morogh
Hillsbrad Foothills
Northern Barrens
Tanaris
Westfall
World of Warcraft: Legion launches on August 30th and you can get caught up with all the events and news surrounding it here on GameSkinny.
About the author