Playground Games latest installment of the Forza series, Forza Horizon 3, releases tomorrow at retail and digital. One of the questions on people's minds will be; how many cars will the game contain? According to a news post on the official site, the game will have over 300 unique cars.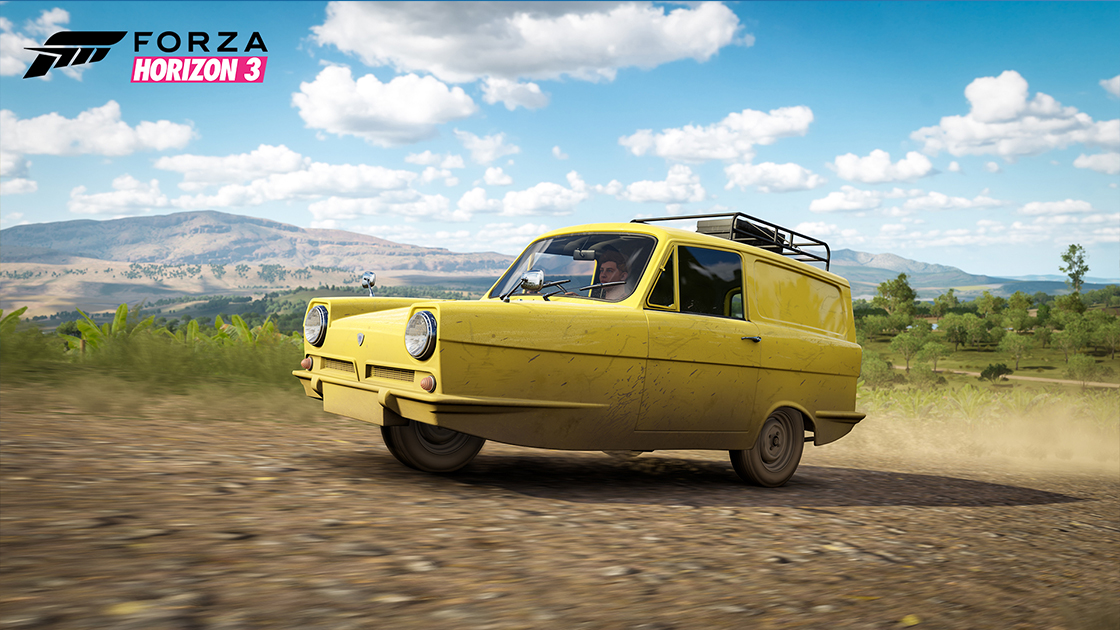 What cars are included in the list?
The list of 300 has an assortment of varying cars of all years and creators. A few examples of the old cars would be the 1972 Reliant Supervan III (pictured above). The 1965 Alfa Romeo Giulia TZ2, the 1962 Ferrari 250 GT0 and the 1954 Jaguar XK120 SE.
For those with a modern taste in their cars, there is more than enough to cater. The more modern car models include the 2016 Cadillac CTS-V Sedan, the 2017 Ford GT, the 2016 Rolls Royce Dawn and more. Whether you are into old cars, modern cars or everything in between, Forza Horizon 3 will have you covered.
The tip of the iceberg
The car models and makes mentioned above are but the tip of the iceberg of Forza Horizon 3's massive list. Other car makes include Jeep, Lamborghini, Aston Martin, Audi, Honda, Mazda, and Lotus. There are also lesser known car makes including AMC, Buick, Datsun, KTM, Mercury, STR and Tesla.
Overall Forza Horizon 3 is offering an impressive and vast array of different cars ranging from 1940 right up to 2017. Playground Games is not just featuring a large number of cars but recognizing the appeal of both old and new.
Racing fans can look forward to Forza Horizon 3 releasing tomorrow for the Xbox One and PC.
About the author