Rebellion continues to support the scary-good Zombie Army 4: Dead War a year after its release with brand new content that includes outfits, weapons, weapon skins, and charms. As the last bit of DLC before running roughshod into Season 3 sometime this year, the latest drop finishes up the Death from Above storyline that began back in October with the release of Damnation Valley.
Titled Dead Zeppelin, this new campaign mission tasks players with storming a zeppelin factory full of undead and sending them back to Hell before they bring about the demise of humanity. You know, just another day at the office for Zombie Hunters Inc.
Alongside the Dead Zeppelin campaign mission, Rebellion said the last Season 2 content drop includes:
Night Ops Jun Outfit
Toxic Hazard Weapon Skins
Black Ice Weapon Skins
Horror Charms Pack
Buckets Headgear Pack
7.65mm Polizeipistole Pistol Bundle
Nagant M1895 Pistol Bundle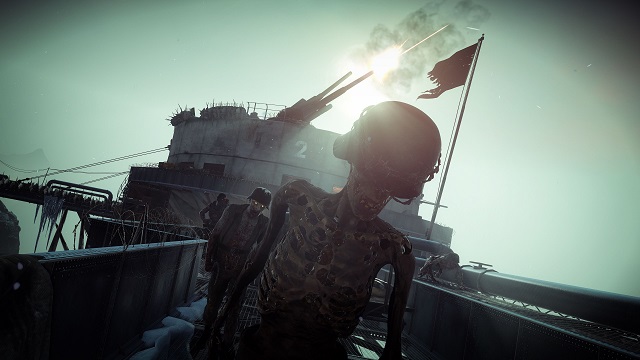 Rebellion released a trailer that gives a gory look at the mission and what players can expect once they infiltrate the factory and eventually get airborne. Season Pass 2 can be purchased for $34.99, though everything in Season 2 can be snagged separately, including each of the three missions (Damnation Valley, Alpine Blitz, and Dead Zeppelin) for $6.99 apiece.
All of this comes after the horde of content released in Season 1, which included the three-part Hell Cult campaign.
We had a blast with Zombie Army 4 last year, calling it "one of the best L4D-style co-op shooters to arrive in quite some time" in our review. Season 3 of Zombie Army 4 is currently in the works, but Rebellion haven't yet released any further details on when it will arrive or what it will include. Stay tuned.
About the author