TSM Snapdragon Offers A Glimpse Of Life Inside A League Of Legends Gaming House
There are a growing number of pro gamers out there making a decent living playing Riot Games' League of Legends.
One way it's possible to gauge the growing interest in pro gaming in the U.S. is to track the number of gaming houses that have popped up the last couple of years. In Korea, it's standard for pro gaming teams to live together and practice together (sometimes with extremely intense schedules that don't allow time for social activities or even girlfriends).
Now some of the top teams in the U.S. have established gaming houses, where League of Legends teams like TSM Snapdragon live together. Gamers can actually experience the lives of a pro gamer through the hit GameSpot reality series, GameCrib.
The house, located in the San Francisco Bay Area (they want to keep the exact location a secret), offers a lifestyle for the team members to always be connected for playing League of Legends in preparation for big events like the MLG Summer Championship in Anaheim.
"It's probably not much different than living with a bunch of roommates, although the difference with the gaming house is your place of work happens to be in the gaming house so there are certain hours where basically it has to be professional and you're basically five guys just working and playing the game," said Bryan "The Odd One" Wylie of Team SoloMid. "Outside of that, it's just very similar to just living on your own because we all have our responsibilities here. We all have to take out the trash, clean dishes and such, but it's just normal living aside from our workplace happens to be here."
Alex "Xpecial" Chu of Team SoloMid believes gaming houses are important because of the similarity between real sports and eSports.
"It's honestly not much different from actual sports," said Chu. "The training obviously is going to be different. We play video games and that's how we practice, but overall we still eat, we still sleep and we still do exercises and we have to keep our body fit and just be too unhealthy."
Game fans, who spend on average 40 minutes tuning into livestreams of League of Legends eSports events and even watch players practice; can get an exclusive look at TSM outside of the pro gaming circuit through GameCrib.
"It's been a pretty popular Web series and it pretty much just goes through what we do outside of gaming," said Chu. "They show our performance, but a lot of it is about what we do for fun."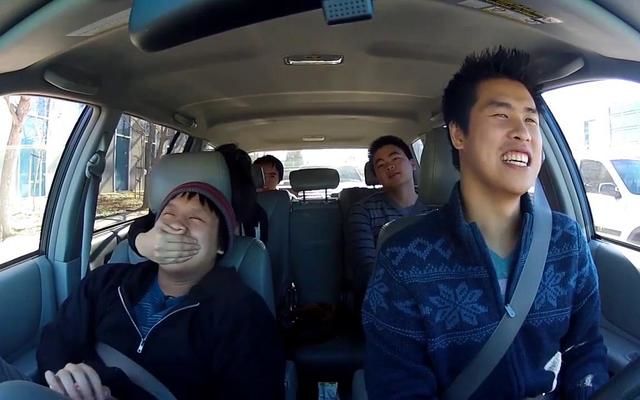 Chu and the rest of his team had to get used to having cameras following them as they journeyed about town. They're used to having cameras on them in the heat of competition with hundreds of thousands of gamers watching big competitions and live audiences of 20,000 or more fans.
"At first it was kind of awkward, but we always have our cams on in the first place when we're practicing so it wasn't that unusual for people to see our faces," said Chu. "It's different having cams all over the place, all over the house. Now you just can't scratch your butt in front of the camera, you have to be very careful about that."
In Korea, there are two dedicated TV networks focusing on eSports. In the U.S., that's still a long ways from becoming a reality. But the Internet, and livestreaming in particular, has made stars out of the best League of Legends and StarCraft II players. The location of an event doesn't matter, since gamers can tune in from anywhere and watch live. And Twitch, YouTube and other channels have opened up new ways for pro gamers to connect with fans through practices and unique interactions that NFL, FIFA and MLB stars don't have.
TSM Snapdragon has emerged as one of the top League of Legends teams in the world today. And they've ridden the success of Riot Games' free-to-play MOBA (multiplayer online battle arena) game to the top.
"League of Legends is an eSport phenomenon and the game has exploded into new heights," said Andy "Reginald" Dinh of Team SoloMid. "It wasn't like StarCraft. It wasn't like Halo. It wasn't like Counter-Strike, where it took ten years to see good numbers. Now you see League of Legends at any event with seats completely sold out. You see around 200,000 viewers online watching and you see a huge prize pool. Before, eSports was barely on its feet and the pay wasn't nearly as good to be able to live off of. You'd have to always do it on the side. If you look at casters back then, they'd have to work, they'd have to have a second job while casting. Right now, casters basically give up their job and are full-time and support a family, so eSports has grown to new heights."
And the top pros make enough cash through tournament prize money and sponsorships to live comfortably and play games for a living. And now we get an inside look into their lives through shows like GameCrib.
Published Jun. 26th 2013