Nintendo (In)Direct
NIntendo Direct? The Best Buy Nintendo Experience? What is Nintendo thinking?
Unlike past E3 events, Nintendo decided to opt out of having a big press conference this year. In lieu of that, they did one of their Nintendo Direct videos to show off some of the big guns they have coming for the next year.
Unfortunately, I don't think their plan worked. Nintendo didn't really have anything to show, and sadly, the once-upon-a-time giant of the video game industry has been completely left out of third party plans. Yet even with the somewhat flaccid presentation, Nintendo managed to get me and some other long time fans excited about what they have to offer.
(Sort of)
(Mis)Direct(ion)
Games like Wind Waker HD and Super Smash Bros. are totally worth the price of the box to a lot of fans. Showing gameplay and trailers for these was the smartest thing Nintendo could have done. But still, we didn't see a new Zelda for the Wii U (though A Link Between Worlds seems amazing), and being that something is most definitely in development it would have been a huge vote of confidence just to see a teaser.
Yes, I know a new Mario was shown. I loved 3D Land and have the utmost confidence in EAD Tokyo, but I would have much rather seen a new Mario game more in the style of Galaxy but with some next gen twists.Could you imagine a Mario game with an expansive city-like overworld? I love the classic overworld for previous Mario games, but Nintendo has been playing it safe for too long and the industry is largely dependent on innovation.
Don't get me wrong, I love Nintendo as a company: Their games are always great (except you, Metroid: Other M) and they're great to play with family, or even in groups at parties. I must have spent 200 hours playing Smash Bros. Brawl in college and I directly attribute it to some less that great test scores in my sophomore year. But it goes to show you that Smash and Mario Kart 8 the only game for the Wii U that I was really excited about: They're the only games that change.
Mario still jumps, Donkey Kong still runs and Wii Fit still makes lazy people feel like they are losing weight without helping them lose weight.
Variety is the spice of life Nintendo, we need more! Sure, Skyward Sword changed things up a bit, but I see to remember Miyamoto saying something about "drastically changing up the Zelda formula" in the past, and I didn't really see that in Skyward Sword. Honestly the only game they featured during Nintendo Direct that seemed to truly be evolving was Pokémon X and Y. (Pun most definitely intended.)
This is the grossest three-way ever.
Best Buy Bonanza
In addition to their Nintendo Direct video, Nintendo had demos around the country where lay-people that couldn't go to E3 had a chance to play four of their upcoming games; The Legend Of Zelda: The Wind Waker HD, Donkey Kong Country: Tropical Freeze, Super Mario 3D World and Mario Kart 8. I dragged myself away from the E3 coverage to head to a Best Buy that I wish were closer to check them out.
You all look the same to me...
Donkey Kong Country: Tropical Freeze
The game is aptly cartoony, brightly colored and all around good looking. I wish someone could tell me why we need it. We had this game on the SNES in 1994, then several sequels, two of which was released within the few years.
They added some little quirks and tried to make it more co-op friendly, but as fun as it looks, it was the same game we've seen. There's no reason Retro, the masters behind the visionary Metroid: Prime series, should be forced to pump out Donkey Kong game after Donkey Kong game.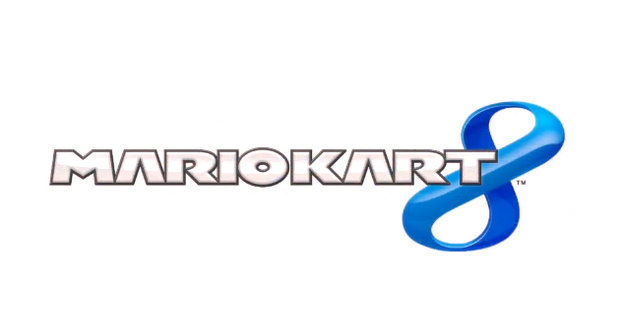 Seriously amazing guys. Really.
Mario Kart 8
Mario Kart stole the show. I can't express well enough how smooth and beautiful this game is to the point where I will buy a Wii U just to play it.
While the new vertical riding doesn't change the game, it provides a degree of excitement to the formula that is a welcome addition to the world of Mario Kart. The switch to HD and pumping the refresh rate up to 60fps literally made the game more fun. Out of all four of the games there it was the only one to drop my jaw (I'll get to Wind Waker, calm down).
Meow?
Super Mario 3D Word
While I saw the two games above, this is the only one I actually got to get my hands on.
It's an interesting blend of Super Mario 3D Land and New Super Mario Bros. U. The new cat suit is kind of adorable and adds some depth to the pacing of the game by giving you a melee attack other than jumping on dudes, unfortunately there were no other power-ups in the demo for me to get my weird gloved hands on.
One thing that bothered me in the multi-player was how far the camera panned out; it made it difficult to keep track of your character and legitimately distracted me from the game. I'd imagine that when playing single player the camera will pull in and probably feel a little more personal. At the end of the demo though, like Donkey Kong, the biggest problem with this is we've played this game; it was called Super Mario 3D Land and it came out a while ago.
The best things in life are Zelda.
The Legend of Zelda: The Wind Waker HD
Criminal is what this is. No one at the event signed up to play Zelda. It was easily the most interesting game there (except for maybe Mario Kart, with which I fell in love). Shame on you, America. Shame on you.
Nintendo is an amazing company with a rich history of innovation and industry dominance. I can't pinpoint a time where both of those principles fell by the wayside for the big N, but it's certainly happening. It's so rare to find Nintendo pushing any boundary, and their commitment to making the Wii a standard definition console has put the Wii U a generation behind in terms of power.
I find myself longing for a world where Nintendo is a third party developer and I can boot up my Xbox or PlayStation to play the newest Zelda title that doesn't make me feel like I'm a 4-year-old playing with letter blocks.
What did you think about Nintendo's E3 showing? Were you disappointed or was Smash Bros. alone enough to blow your mind? More importantly: How did you like my Nintendo Direct puns? Sound off in the comments down below and maybe I'll hand feed you grapes like those fat Roman dudes in old cartoons.
Published Jun. 19th 2013