Microsoft Considered A Disc Drive Free Xbox One
So the Xbox One nearly had no disc drive... Find out my thoughts on if this plan went ahead.
At the E3 conference in 2013, Microsoft had discussions to remove the disc drive from the Xbox One after their second reveal. So, apparently after receiving criticism about their "always online" plan and DRM plans, they wanted even more. They decided to keep the disc drive, as having a purely digital based console would cause strain on the bandwidth and the size of the games.
What If They Had Gone Ahead With This Plan?
It would mean more of our brick and mortar stores dying from a lack of customers wanting the next-gen console and their games. It would mean that every single customer would have to buy their content from the Xbox Live Store. It would mean you couldn't play music or watch a DVD, nevermind watch a Blu-ray DVD. Would it also mean that their "always online" plan would have to be enforced too?
I want to take that first point and elaborate on it. High street stores such as GAME Ltd have already struggled these past years with the recent recession and a surge in online shopping on websites such as Amazon and eBay. In March 2012, the company went into administration, but stabilized months later.
Now only around 328 stores remain open out of their 607, but imagine how things would be now if the disc-free Xbox One plan went ahead. Sure, they would be getting the sales from the actual consoles themselves, and selling codes to add money to your 'Xbox Wallet', but would they be getting a profit from this?
Each retail disc-based game for next-gen consoles are either £54.99 or £59.99. That is a maximum £10.00 profit over the price of the game on the Xbox Store. As stated earlier, they could sell codes for your 'Xbox Wallet' for amounts of £10, £20 and so on, but how much profit would they make from this as supposed to a selling a game for its recommended retail price?
My View On This
In all honesty, I wouldn't have minded if the Xbox One didn't have a disc drive, but I'm glad that it does. Yeah, I do like just saying "Xbox, go to Fifa 14," and the game being loaded instantly, but I prefer to have a physical copy of the game. It's just part of the collector inside of me. I also like to support my high street stores--especially specialised game stores. You're able to talk to people in there and learn their views on a subject or game.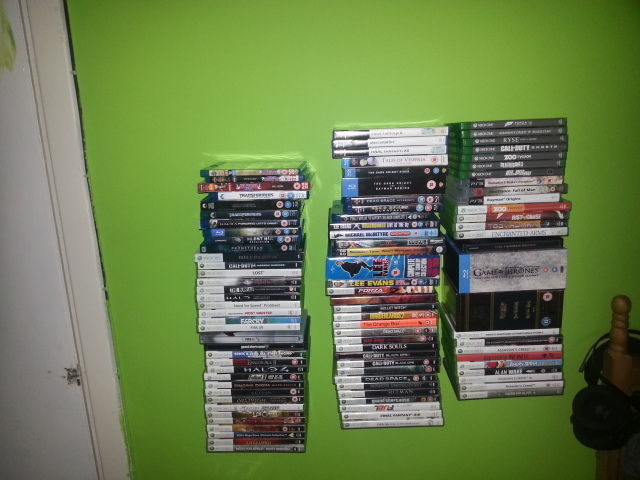 For people who prefer digital downloads, the option is there for you. You can act like the Xbox One does not have a disc drive and buy your games from the store, or rent and buy movies from the store. The choice is there. Microsoft just left it up to the player to decide.
Would the missing disc drive have affected you at all? Maybe you like the idea of a disc drive free Xbox One? Let me know in the comment section below.
Published Jan. 3rd 2014