Get the Xbox One SmartGlass App Today
Get ready for the Xbox One release on November 22nd with the SmartGlass App!
We only have a few short days before the November 22nd release of the Xbox One and Microsoft released the SmartGlass app today! The app is available for iOS, Android, and Windows Phone devices.
The Xbox One app is going to have better performance and faster connection rates than the previously released Xbox 360 version of the app. SmartGlass is just another app in a new trend in the design world to create mobile first software and information. Mobile first is a concept that has taken off in the past couple of years due to rising amounts of smart phones and tablets.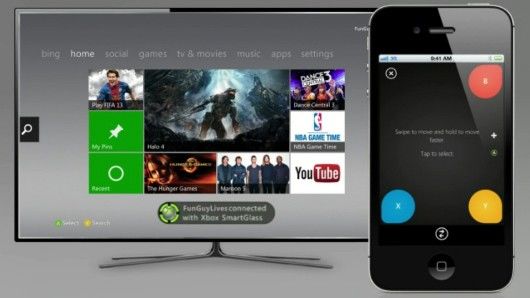 You will be able to connect your console and phone/tablet from the living room and outside in the real world. The app describes exactly what you will be able to do.
"In the living room:
- Navigate your Xbox One console using your device's keyboard and touch
- Control your media and set top box with the SmartGlass remote control
- Browse the web on your TV using your mobile device
- Enhance what you are watching or playing with SmartGlass companions
- Increase performance with faster connections and reliability

In the living room and on the go:
- Search, browse, and pin content to play on your Xbox One console
- Track achievements, get game help, message friends, and watch game clips"
As much as I am not really a fan of the new Xbox One, I have to say that it is wonderful to see the gaming industry realizing, adapting, and implementing the mobile market within the more traditional routes of gaming, such as the living room console.
You can download the app today for free, but you will not be able to update from the 360 version. SmartGlass needs to be downloaded on its own since Microsoft is treating the two versions separately!
Are you looking forward to using SmartGlass with your Xbox One? Do you think the app is more of a critical integration than the 360 version?
Published Nov. 20th 2013