Rune Factory 4 European Release Canceled
To the dismay of many European gamers, Rune Factory 4 has canceled its European release.
To the misfortune of many European gamers, the wonderful 3DS RPG game, Rune Factory 4 has had its release canceled. We can be thankful in the states that the game has already released, while also feeling sorrow for those who will have to live without.
Why was it canceled?
According to the publisher, Marvelous AQL, whom was in-charge of the European release, they found difficulties when securing the title for the territory and therefore must cancel the set-spring release. They made a statement thanking Europe for their support, but regrettably must back out of this release.
We regret to inform you that the European release of Rune Factory 4 for Nintendo 3DS has been cancelled.

While Marvelous AQL has made every effort to secure the title's release for this territory, it is, unfortunately, not possible to do so at this time.

MAQL and MAQL Europe would like to thank everyone for their support and enthusiasm for their European releases. Please look forward to announcements on new MAQL titles over the coming months.
Last of its kind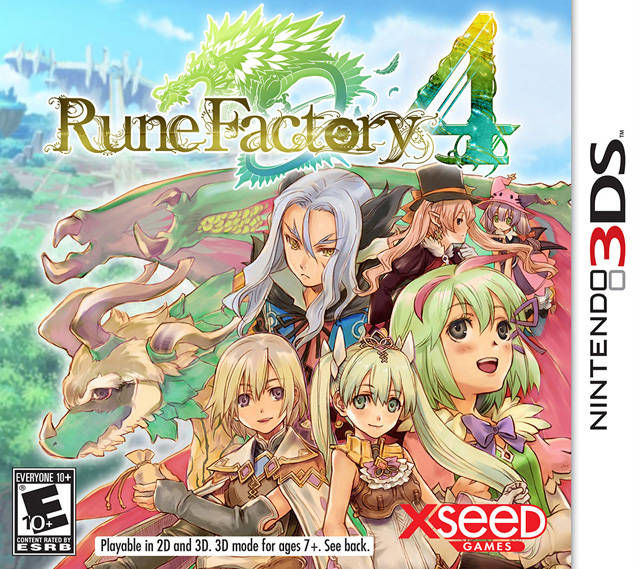 The most heart-wrenching part about this tale is that Europe might never experience another great RPG game from the developers at Neverland. Due to unfortunate events, the developer closed their doors last year, which could mean Rune Factory 4 is the last within the series.
If you're lucky enough to own a 3DS within a United States region, you can most definitely buy a copy of Rune Factory 4 and play it without any problem. For more information about Rune Factory 4, the game website is up with some details for this epic 3DS RPG.
Have you played any Rune Factory games? Will you not be able to play it? Comment below with your thoughts on this circumstance.
Published Jan. 20th 2014