The Secret World: Roadmap to Transylvania, Tokyo and Beyond
A look The Secret World's future beyond the imminent release of Issue #6: The Last Train to Cairo sees Vampire Hunters and urban adventures in the Land of the Rising Sun.
With Issue #6: The Last Train to Cairo about to depart Funcom station, Joel Bylos gave a brief overview of the road map (rail route?) further into The Secret World's future in his recent Game Director's Letter.
Here's an overview of the destinations and concepts for the downloadable content just over the horizon.
Issue #7 – Transylvania-bound to work with a Vampire Hunter on an investigation for the Council of Venice. Bylos describes it as "James Bond vs Eldritch horrors". The Romany Camp, Carpathian Fangs and Orochi will also feature.
"Issue #7 should end with a bang, a bang that starts a new in-game event that will run right up until we introduce the Tokyo zone." - Joel Bylos, TSW Creative Director
Issue #8 – In this issue, there are plans to move away from story-arc led DLC to a "repeatable content feature" which will "add value [for] everybody who plays the game".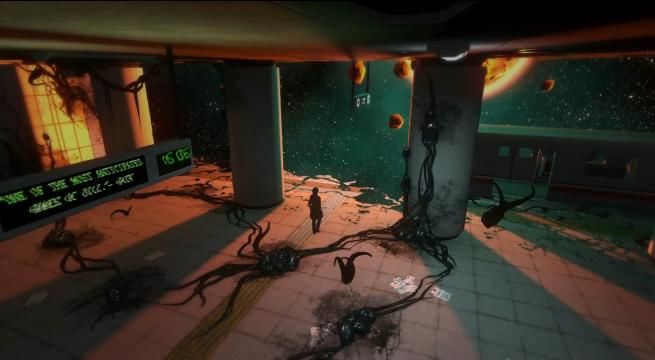 Issues #9-11 – Tokyo, a new "urban adventure zone," featuring the continuation of the story mission as well as "a new lair, a new dungeon and a plethora of new action, sabotage and investigation missions."
Issue #12 - "Now we are getting into forbidden knowledge! This is another new adventure zone, directly tied to revelations in Tokyo and exploring the background of one of the more notorious factions in the game!"
Bylos also explains that this is the outline for the PvE content only and there is a separate road map for new features and PvP content.
There is no exact release schedule for all this content, although in his Game Director's Letter, Bylos detailed all of the above under the heading "So what does 2013 hold for The Secret World?".
In a brief interview with Massively, Bylos gave further clarification.
Regarding update speed, we want to stick to regular updates, but I want to move away from saying monthly updates. When Ragnar talked about monthly updates, the team was a very different shape and size -- I'd prefer to say regular updates and stick to delivering on quality and not worrying about slipping by a week here or there.
Restructured, reorganised, but ever focused, Funcom continue to offer a magical mystery tour into a mature, sinister realm of the unexplainable and the unimaginable.
Published Jun. 18th 2020