When thinking about my personal favorite games of all time, the genres that pop up most are often sprawling open-world RPGs, classic JRPGs, action-adventure games, and maybe a handful of first-person shooters or platformers. I definitely have a "type" of game, and generally, racing is not on that list.
If I do play racing games, I mostly gravitate towards arcade-style racing games such as Mario Kart, Wipeout, F-Zero, Burnout, and Need for Speed. I typically stay away from Gran Turismo or Project CARS and the litany of other more "simulation" targeted racers out there, partially because I'm not into cars like that. But it's also because I don't have the interest level to practice and get good enough.
Dirt 5 on PlayStation 5 may have just changed that.
Dirt 5 is Something Special on PlayStation 5 With DualSense
As a game, Dirt 5 strikes a perfect balance. On next-generation hardware like the PlayStation 5, it looks absolutely incredible with insanely detailed lighting and fantastic dirt, mud, water, and debris particle effects. On top of that, it's got a simple control scheme that relies on cutting corners, drifting, and being aggressive.
The sloppy, dirty driving underscored by all of the skidding and sliding makes me feel like a professional when I'm actually just not very good — and that's pretty special. When you add in the extra layer the DualSense controller provides, things are taken to a whole new level.
The difference is immediately noticeable. You can feel the tension in the "R2" adaptive trigger when waiting at the starting line. Once you take off, pushing down on "R2" feels like slamming your foot on the pedal as hard as you can. The subtle vibrations that work through the controller by way of the DualSense's precise haptics really make it feel like you're driving on rough terrain.
You quickly realize you're not just playing any other racing game.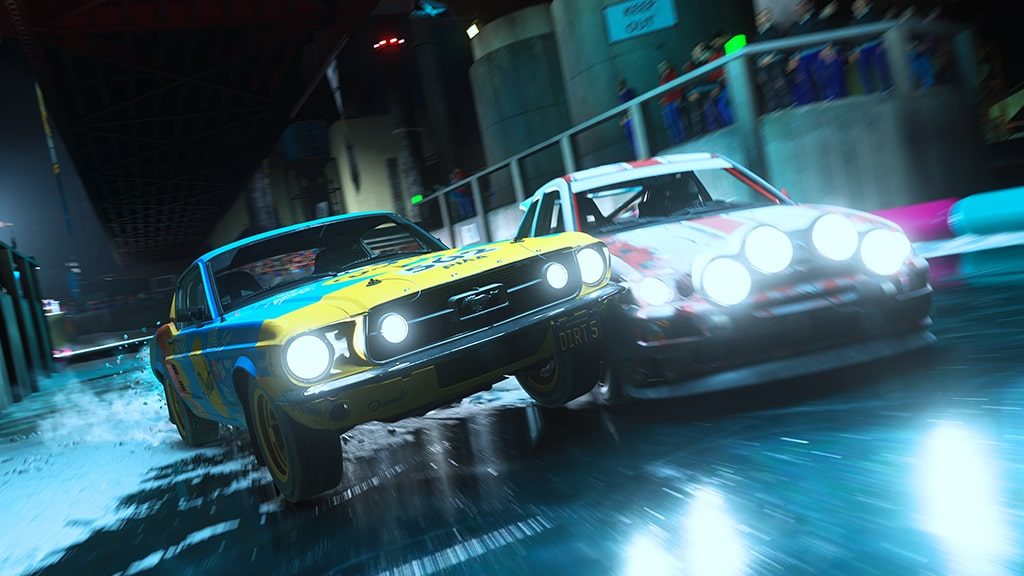 Typically, when you think of a controller rumbling, you think of the entire thing shaking in your hand as a single unit, but the DualSense feels more like there are a hundred different precise points of haptic feedback throughout the entire controller. Scrape the right side of your car against an opponent? You feel that ripple down your right hand. Hit a big bump in the road on the front end of your car? The top of the controller jolts and the increased tension will push the "R2" button back against your finger.
The controller's haptics are on display perhaps most noticeably when you're drifting and turning. You can feel "L2" kicking against your finger as you try to get the right angle on a drift and peel around the curves. It literally feels like rocks and debris are bouncing around inside the controller somehow.
It's a technical feat that I absolutely do not comprehend.
All of these features add up to Dirt 5 on PS5 being the most immersive and intense racing game I've ever played — even though it isn't the most realistic.
Other Examples of DualSense Innovation
— WRC9, Astro's Playroom, Black Ops Cold War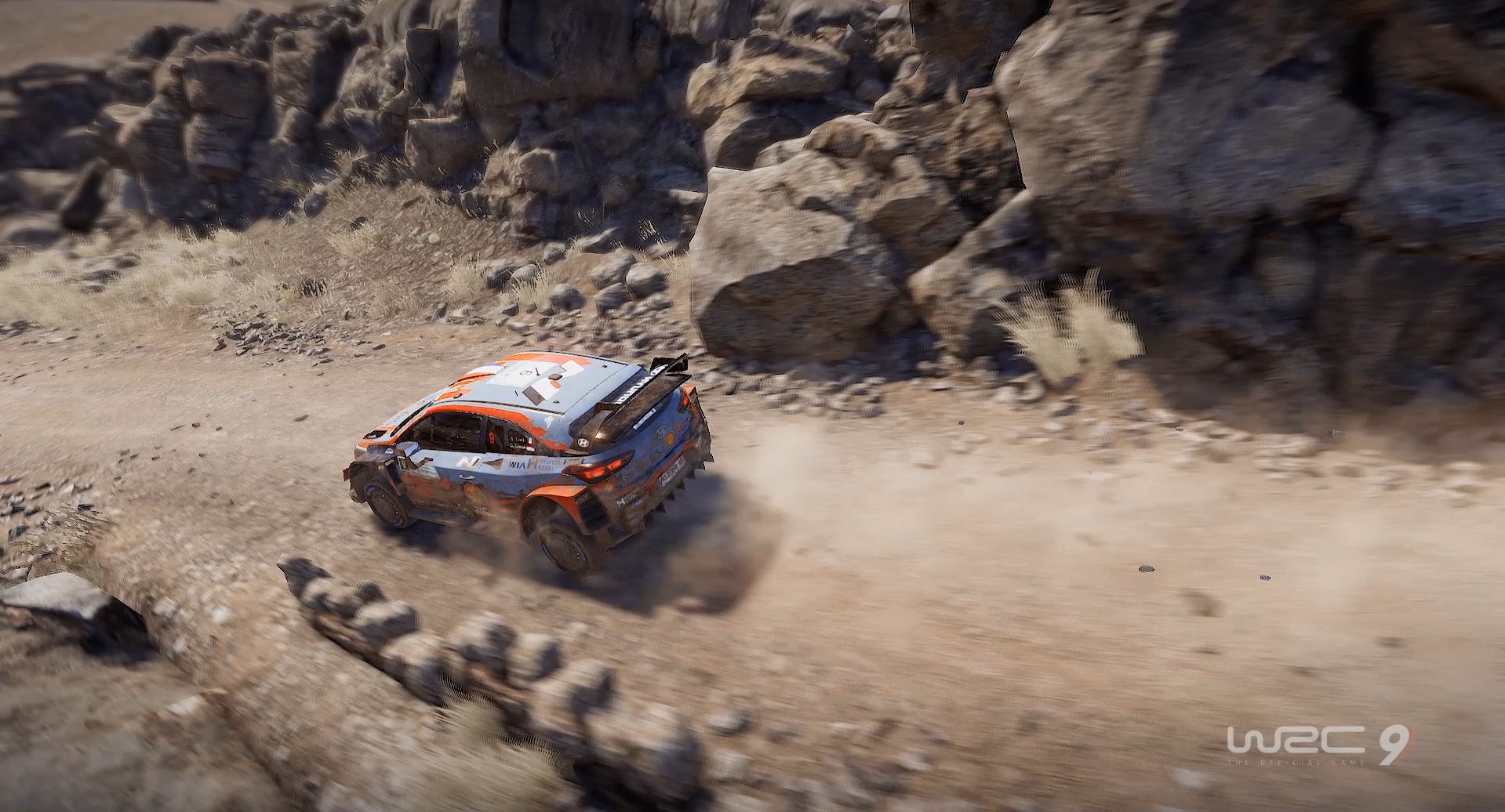 If you're after a more realistic rally-style racing game, WRC is the officially licensed franchise focused on rally racing, and WRC 9, the latest in the series, is also out now on PS5.
Admittedly, I am absolute trash at the game because it requires much more prior knowledge of the sport, tracks, racing strategies, co-pilot lingo, and so on. It's not as accessible as Dirt 5, but the controller features are just as impressive.
Notably, WRC 9 also uses the DualSense speaker to great effect; you can hear the contact your car makes with other cars and the environment, as well as all the dirt and rocks getting kicked up as you race down the track. It's a different kind of experience, but it's still just as rewarding if you have the skill and technique for it.
Then there are games like Astro's Playroom, a free pack-in title that is an excellent extended tour of what the DualSense can do. From the opening moments, it blows you away with how intricate the haptics are depending on which surface Astro is walking on, and it just continues to compound and impress from start to finish for 3+ hours.
Call of Duty: Black Ops Cold War, a series most well-known for its lack of innovation because of a demanding annual release schedule, actually delivers one of the most impressive showcases for the DualSense out there. Each gun feels different in your hands thanks to the haptics and adaptive triggers.
Clinking down on "R2" to unload a shotgun is far more impactful than squeezing it slightly to shoot a few rounds from a rifle. The impact and overall feedback are incredibly different, and as you explore the different types and classes of guns, even the way the trigger itself feels starts to change. It's immensely impressive.
Now that we have arrived in the future of video games with the debut of the PlayStation 5 and Xbox Series X, it's only a matter of time before developers really start to get creative with what they can do using the new hardware.
As wonderful as the launch lineup for PS5 has been — and make no mistake, the quality level is through the roof — this is just the beginning. I can't wait to see what developers think of next when it comes to the DualSense controller.
About the author